LoanSnap Holdings Inc.
3070 Bristol Street, Suite 200, Costa Mesa, CA, 92626
LoanSnap invented the world's first smart loan technology that uses AI and machine learning to analyze a person's entire financial picture, and shows them how to benefit with a smart home loan. With LoanSnap, people can stop losing money to lenders who only focus on interest rates and feel confident their home loan is the best option
Plaza Home Mortgage
9808 Scranton Road, Suite 3000, San Diego, CA, 92121
"Plaza Home Mortgage, Inc. is a privately-owned national wholesale and correspondent mortgage lender. Founded in 2000, we have built our business on relationships and our deep understanding of the needs of the TPO community. Our Wholesale channel offers our broker clients a wide variety of product options, technology to help them present"
Checkmate
PO Box 35220, Phoenix, AZ, 85069
It has been over 25 years since we opened our first store. Since that day, Checkmate has provided many clients with the financial services they need with the highest level of integrity and confidentiality. Providing services that most traditional banks do not want to provide, Checkmate has excelled with the simple premise of meeting the needs.
KENSINGTON REALTY GROUP
513 A Hartnell Street, Monterey, CA, 93940
Kensington Realty Group is a Real Estate Broker servicing Monterey County, Santa Cruz County and San Benito County in the Central Coast of California. Specializing in REO's, Short Sales and Foreclosures and alos our Clients GMAC Rescap, REO Experts, Precision AMC, Option One / AHMSI, One West / IndyMac, LPS, Goodman Dean, Single Source Solutions.
MVP Capital
9269 Utica Ave, Suite 175, Rancho Cucamonga, CA, 91730
Our Broker has over 12 years of experience and she is up to date with all the new changes in real estate and mortgage banking. Here at MVP Capital we process all of the loans internally. With 4 full time processors at the office we are able to provide excellent service to our clients. MVP Capital is your stop office for all your Mortgage.
SRE Mortgage Alliance Inc.
2245 Campus Drive, El Segundo, CA, 90245
SRE Mortgage Alliance is dedicated to providing exceptional value to mortgage brokers by offering competitive products, excellent service and reliable on-time closing. SRE Mortgage Alliance is a new wholesale lender specializing in residential home loans. We are #BuiltForPurchase and #FocusedOnYou.
Mortgage Masters
1344 W 6th St, Suite 109, Corona, CA, 92882
Ron is a Mortgage Lender in Corona, CA, and my main goal is to get you the best loan for your home purchase, or help you refinance to save you money! I am a U.S. Marine Veteran and have profound experience to help guide you, so if you are looking for a great loan on your mortgage, or want to get a great rate on refinancing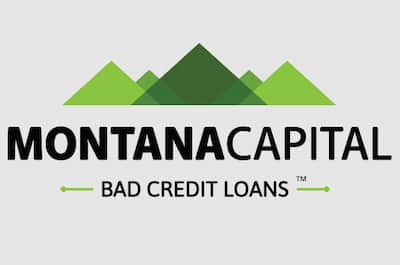 Montana Capital Bad Credit Loans
16001 Wilshire Blvd, Suite 500, Los Angeles, CA, 90025
Montana Capital Bad Credit Loans is proud to have assisted many other people just like you in different occupations and many income levels. Our loans have helped give them the boost they need to get ahead in life. This is our story: 2005. THE BEGINNING. Montana Capital was founded on September 2005
C Watson Financial
7520 N Palm Avenue, Suite 103, Fresno, CA, 93711
"C. Watson Financial is a locally owned Mortgage Broker in business to help customers find the home financing to fit their needs. We help buyers with a staff of highly trained loan professionals, so you can be sure that you are fitted with the best loan package available. Whether you are buying your first home or an investment property,"
Q Home Loans
1102 N Monroe St., Spokane, WA, 99201
At Q Home Loans, we're dedicated to making your dream to own a home your reality. We cherish our relationships with our clients and partners, and strive to make each connection one that's memorable. Our backing from Homeside allows us to offer a wide variety of products that help us to fit our clients with the one that's just right for them