Hillcrest Lending Inc.
5333 W San Fernando Rd, Los Angeles, CA, 90039
At Hillcrest Lending Inc., we offer loans for all types of properties whether it may be commercial or residential. Rates and loan terms will vary between the two properties to ensure the best loan available for our borrowers. Hillcrest Loans, Inc. has strived to provide borrowers throughout Southern California with exceptional loan terms.
Partners Capital Solutions
26901 Agoura Road, Suite 180, Agoura Hills, CA, 91301
Partners Capital Solutions is operated by a team of highly experienced real estate professionals with long and successful track records in lending, development, and property management. We're leveraging technology and building on our proven success to bring new and innovative products to our borrowers and investors.
The Richardson Lending Team
27413 Tourney Road, Suite 160, Valencia, CA, 91355
The Richardson Lending Team at City 1st Mortgage bring decades of residential and commercial mortgage lending experience to a host of today's most convenient financial technologies. The end result is a customer-first approach to lending where a full variety of lending programs are available.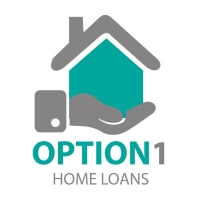 Option 1 Home Loans
190 Sierra Court Suite B110, Palmdale, CA, 93550
Mortgage broker with years of experience in real estate and mortgage. We specialize in home buying lending and refinancing. We also assist clients with hard to find loans to meet their needs. No loan is too small or too big for use. We strive to better every day by providing excellent customer service with clients and lenders.
Dryden Capital Inc.
1202 Grant Ave. B-1, NOVATO, CA, 94945
Dryden Capital provides Borrowers with fast creative solutions to their financing needs. We are local to the Bay Area but lend throughout California. We make all type of investment loans including Investment properties, Multifamily, Commercial, Rehab, Mixed Use and Construction Loans.
Community Home Loans Corporation
2135 W San Ramon Ave, Fresno, CA, 93711
Community Home Loans once in a lifetime opportunity presently exists for that visionary entity who can fully grasp the significance of the US Federal Trademark: Community Home Loans. It is truly the name that connects with customers worldwide. It is the name that represents the image of the new United States residential mortgage frontier.
Lender Estimate LLC
64 E Broadway Rd Suite 212, Tempe, AZ, 85282
Lender Estimate Our team is committed to providing our clients with the highest quality financial services combined with the lowest rates available in your area. Our outstanding mortgage professionals will work with you one on one to ensure that you get a financial solution that is tailored specifically to meet your financing needs
The Standard Estates
4000 Long Beach Boulevard, Suite 204, Long Beach, CA, 90807
we will work tirelessly to help purchase or sell a property in Los Angeles County, Orange County, or other nearby areas. We'll ensure we make the process enjoyable and successful. Looking to sell? We'll endeavor to sell your property in a timely fashion, at the best possible price, all in a highly professional manner.
NeighborWorks Orange County
128 E. Katella Ave, Suite 200, Orange, CA, 92867
NeighborWorks Orange County is a California 501(c)(3) non-profit organization that exists to serve the Orange County community, where the high cost of living presents significant challenges for low-to-moderate income families and individuals. Our mission is to strengthen communities and enhance the quality of life for working families by expanding.
FinishLine Mortgage
8270 Aspen St Rancho, Rancho Cucamonga, CA, 91730
Our mission is to provide our clients with a stress-free mortgage experience. We achieve this by providing a fast, convenient, and transparent digital mortgage process backed by expert guidance and exceptional customer service. Convenient Digital Process Extensive Product Options