Summit Financial Services
3977 Coffee Road, Suite A, Bakersfield, CA, 93308
The Summit Financial Team has over 200 years combined mortgage lending experience. We are well versed in all aspects of the mortgage origination process. Whether you are seeking Conventional, FHA & VA, Construction, Reverse Mortgage or Alternative financing, Summit Financial is here for you.
Medina Mortgage Associates
3434 Truxtun Ave, Suite 155, Bakersfield, CA, 93301
Medina Mortgage Associates is your online resource for personalized mortgage solutions, fast customized quotes, great rates, & service with integrity. We are here to guide you in one of the biggest investment you will make in a life time. Whether you are a first time home buyer move up buyer or investor. Every loan has a story let us write yours!
New Beginnings Financial & Real Estate
1731 16th Street, Bakersfield, CA, 93301
New Beginnings has been operating as a Full Service Mortgage Company in the Kern County Market since 2000. Our professionals have very specific requirements when it comes to the skills needed to maintain the level of great service expected in Hard Money Loans, Conventional Loans, and Real Estate.
Alterra Home Loans
1430 Truxtun Avenue Suite 509, 5th Floor, Bakersfield, CA, 93301
Alterra Home Loans, a division of the Panorama Mortgage Group, was founded in 2006. Alterra Home Loans is 100% minority-owned and focuses on lending to traditionally underserved communities, including Black and Latino borrowers and also Alterra is one of the fastest growing 100% Hispanic owned companies in the Nation.
Prince Financial Corp.
1712 19th Street, Bakersfield, CA, 93301
Prince Financial is a family owned business formed in 1994 but the principal officers, David and Barbara Prince have over 35 years experience in all aspects of the Real Estate business.We love the mortgage Finance business and it has been our entire working careers.and also We love the interaction with people.
Ampak Real Estate & Loans
1430 Truxtun Ave, 5th Floor, Bakersfield, CA, 93301
"Ampak has been serving clients in the San Francisco Bay Area, Central Valley and Southern California. Our mortgage, refinance, conventional, FHA, VA, Jumbo loan services cover all of Californa. Our special loan programs are tailored to fit various kinds of borrowers including the ones with low FICO, low DTI and unfavorable credit reports"
Bakersfield City Employees Federal Credit Union
2817 16th Street, Bakersfield, CA, 93301
Bakersfield City Employees Federal Credit Union was founded in 1936 to serve employees of the City of Bakersfield and their family members. We have grown in asset size and services since then, and we also now serve the employees of Golden Empire Transit and BNSF Railroad. If you are a city employee
Borda Mortgage Advisors
1006 Calloway, Suite B, Bakersfield, CA, 93312
We're committed to helping you refinance with the lowest rates and fees in the industry today. Check out our Low Rates, Calculate your Payment, or Start the Process Today! We serve all of California, our office is located in the central valley of California. We thrive on the success and satisfaction of our clients.
Local Lenders Group
locallend!51424, Bakersfield, CA, 93312
Local Lenders Group is a California Mortgage Company offering the most competitive mortgage interest rates, and fees. We specialize in the following loan products : FHA, VA, Conventional, Jumbo's, Private Money and Refinances. Customer service is very important to us. As we continue to improve and expand our services,
1st Choice Lending
11412 Jimrik Avenue, Bakersfield, CA, 93312
1st Choice Lending or 1st Choice Real Estate in Bakersfield, CA. We are committed to your satisfaction. Specializing in Reverse Mortgages for age 62+ and VA Loans and Investor Fix and Flip up to 90% Purchase Price plus 100% of Renovation Cost. Standard FHA and Convention Purchase, Refinance and Cash out.
Team Windes
4801 Calloway Drive Suite 103, Bakersfield, CA, 93312
Team Windes mission is to serve our customers with honesty, integrity and competence.Our goal is to provide home loans to our clients while providing them with the lowest interest rates and closing costs possible and also Todd and Sasha Windes all types of home mortgage loans ranging from first time home buyer's programs to the most sophisticated .
Agape Mortgage
5001 California Avenue, Suite 200, Bakersfield, CA, 93309
Agape Mortgage provide you the best information to help you decide to purchase or refinance your personal home, vacation home or investment property. You can trust us to help you find the loan program that is best for you and your family, according to your goals.The loan process can be a source of anxiety.
Clarity Home Loans
5060 California Ave, Suite 1090-F, Bakersfield, CA, 93309
The Clarity Home Loans Team is committed to providing clients with the highest quality home loans combined with some of the most competitive mortgage rates available in all of California. Whether you are first time home buyer, purchasing your dream home, refinancing an outstanding loan, or consolidating debt, our highly experienced team of mortgage
Platinum Home Mortgage
5601 Truxtun Ave, Suite 200, Bakersfield, CA, 93309
Platinum Home Mortgage Corporation is a equal housing nationwide lender offering more home financing options than any other direct lender. As a direct lender, there is no middle-man and all loans are processed, underwritten and funded in-house. For our customers, this means a straight forward, faster process
Equity 1 Loans
5405 Stockdale Hwy. #108, Bakersfield, CA, 93309
Equity Loans (hard money). We are a direct equity lender operating in the Bakersfield area since 1980. and therefor Equity 1 Loans has specializes in making cash, money loans, on homes, and manuf homes with lot and foundation, and residential income property for over 35 years.and also Equity Loans A+ rating from the Better Business Bureau
Gem Mortgage
1200 Discovery Drive, Ste. 300, Bakersfield, CA, 93309
GEM Mortgage, a division of Golden Empire Mortgage (GEM) is proud to hold ourselves as one of the most respected lenders in the mortgage industry for nearly 30 years. The GEM business philosophy holds true that all consumers deserve access to credit, where "our customers are our business" is the cornerstone for excellence.
Accelerated Lending Group
5100 California Ave, Suite 110, Bakersfield, CA, 93309
Accelerated Lending Group is a full service Mortgage Brokerage Company. FHA, VA, Conventional, Private Money, Bank Statement Program, ITIN, Commercial and Construction Lending. Our mission is to find the right loan to meet the specific needs of our clients. We not only put our clients first we put our Mortgage Loan Originators first.
The Money Store
5201 California Ave, Suite 450, Bakersfield, CA, 93309
MLD Mortgage Inc., dba The Money Store ® is a Full Service Mortgage Banker headquartered in Florham Park, New Jersey, and is licensed in 48 states across the country.Our focus is to provide highly competitive, responsible mortgage loans to everyday homeowners.For over 40 years, The Money Store® name has been synonymous with mortgage lending
Cornerstone Mortgage
4560 California Ave, Suite 300, Bakersfield, CA, 93309
Cornerstone Mortgage is a locally owned and operated company with over twenty five years of experience in the lending industry. We offer a variety of loan products to fit our client's specific needs. Each client is different and their lifestyles require special planning. We are dedicated to helping our clients choose the right loan.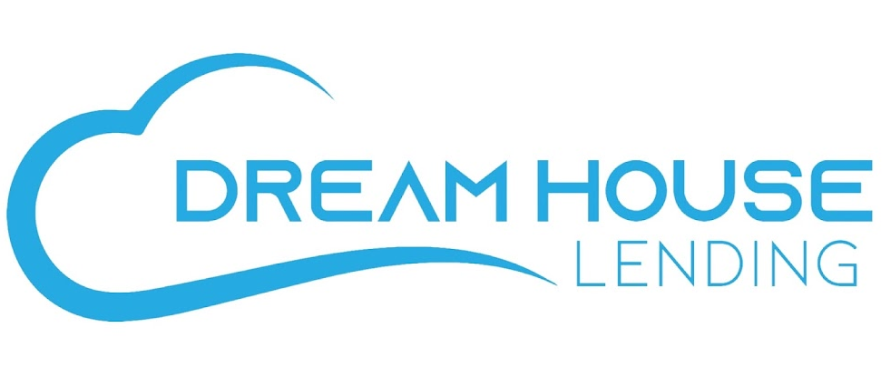 Dream House Lending
5001 California Ave, Suite 218, Baskersfield, CA, 93309
Dream House Lending is the place for you. We make it easy and fast to get pre-approved for your loan. You can apply online or over the phone in just minutes, so there's no reason not to! Plus, we have a network of lenders that are ready to help you. Our lenders will work with you every step of the way – from finding out what kind of home loan wo