All American Financial Services
530 Commerce Avenue, Suite B, Palmdale, CA, 93551
ll American Financial Services was started in 1990 with the vision and foresight of Slade Lohman, Real Estate Broker (California Bureau of Real Estate BRE #01134557, NMLS #276140). After observing the unethical behaviors of different lenders, Slade had a burning desire to make a difference in the industry.
ASAP-Funding, Inc.
1008 West Avenue, Suite A-D180, Palmdale, CA, 93551
ASAP Funding was created to bring to market loan products specially tailored for investors and individuals looking for better funding solutions. Our founders are experts in residential real estate. Collectively, they have originated over $720 million in loans before joining forces to create ASAP-Funding.
Loan Solution, Inc.
28305 SIMSALIDO AVE, Canyon Country, CA, 91387
Loan Solution, Inc. was formed in 1993 by Colleen Bigler, twenty years of experience in real estate finance, investments and sales.Based in Canyon Country in Southern California, We also have excellent relations with national lenders, banks and S & Ls, Wall Street mortgage conduits, life companies, pension funds and REITS.
Above All Lending
27936 Lost Canyon Rd Suite 201, Santa Clarita, CA, 91387
Our mission is to serve our customers with honesty, integrity, and competence. Our goal is to provide home loans to our clients while providing them with the lowest interest rates and closing costs possible. Furthermore, we pledge to help borrowers overcome roadblocks that can arise while securing a loan.
High Vision Lending Group
10523 Mather Avenue, Sunland, CA, 91040
High Vision Lending Group is a full-service Real Estate Brokerage and Mortgage Lending firm in Los Angeles offering a variety of services including First Time Home Buyer Purchase Programs, Short Sale, Foreclosure Prevention, Relocation, Real Estate Investment as well as providing financing for purchasing new homes or refinancing.
David Kutner-The Friendly Lender
607 Foothill Blvd #494, La Canada Flintridge, CA, 91011
Hello. My name is David Kutner and I am licensed both in California and nationally as a mortgage professional. When you are my client I find great loan program for your particular situation among the many lenders that are available. You will get very personal, friendly service from start to finish, and even after the transaction is completed.
Security Bancorp
23504 Lyons Ave Suite 103B, Santa Clarita, CA, 91321
Security Bancorp is a family owned company that has been serving California residents for more than 25 years. Security Bancorp is licensed by the California Department of Real Estate and is equipped with knowledgeable mortgage experts that provide excellent and quality service to our consumers.
Active Home Loans
23942 Lyons Avenue, Suite 215, Newhall, CA, 91321
Active Home Loans, formerly Exclusive Mortgage Group, has always been committed to providing the right loan for each Borrower, and this is what led them to survive the mortgage meltdown of 2008. Many Brokers at that time were originating super exotic mortgages. and not disclosing the ramifications these loans could have in 2, 3 or 5 years.
Great American Financial Services
3200 La Crescenta Avenue, Suite #202, Glendale, CA, 91208
Great American Financial was founded in 1991 and has since been an industry leader in real estate mortgage financing. The team or family as we like to call ourselves has over 125 years combined lending experience. This expertise matched with our extensive lending relationships gives our clients the highest probability for a successful funding.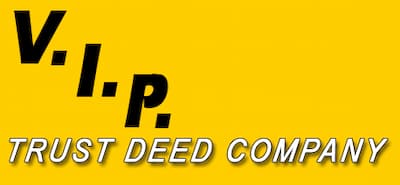 V.I.P. Trust Deed Company
3221 N. Verdugo Road, Glendale, CA, 91208
The V.I.P. group of companies maintains a level of excellence unsurpassed in our industry. In this industry, reputation is everything and our name is synonymous with quality, experience and integrity. Fortunately, we started our operations in a fairly small geographic community (Glendale, Burbank, La Crescenta, La Canada, Sunland, Tujunga) and
Prime 1 Estates, Inc.
304 Myrtle St, Suite 423, Burbank, CA, 91501
Prime 1 Estates is a Multiple Listing Services member, which means we have direct access to market statistics & trends. We are able to provide you with local real estate market trends to you for better decision making & insight to your local market.By using the below tool, you can visualize the housing market data for cities in San Fernando Valley.
Bridge Capital Home Loans
221 E. Glenoaks Blvd, Suite 225A, Glendale, CA, 91207
Bridge Capital Home Loans is a boutique mortgage brokerage based out of Glendale CA. With over 30 years of combined experience in the lending industry, our team of experienced agents offers specialized and mortgage services with competitive rates, low down payment options and personalized service.
Bausley Home Loans & Realty
13119 Daventry Street, Pacoima, CA, 91331
Bausley Home Loans & Realty , our mission is simple. During the mortgage application process, we're your advocate. Whatever financing goals you have, it's our job to fulfill them. This means getting the money you need. There are a variety of different loan types available on the market today, as well as many different lenders.
Commercial Capital Consulting Group
1704 E. Washington Blvd., Pasadena, CA, 91104
Commercial Capital Consulting Group, Inc. has well over 25 years of financial experience in loan consulting and placement. We are at the forefront of this quickly changing economy and we work closely with our clients because we are fully committed to meeting and exceeding expectations.
Nova Finance
1288 North Verdugo Road, Suite A, Glendale, CA, 91206
Nova Finance is a full service real estate firm that specializes in all areas of real estate thanks to our incredible team of professionals. Nova Finance accomplishes everything from financing conventional loans, private money, niche and bridge loans to residential and commercial sales. Each member of our team specializes in specific markets.
Anna Kara Loans
1010 North Central Avenue, Glendale, CA, 91202
Anna Kara has a very simple and important mission when; to provide her clients with a positive and rewarding mortgage experience. Anna Kara is considered the go-to mortgage expert because she provides her clients with all the information necessary to make the right decision on mortgage financing.
CHATHAM MORTGAGE PARTNERS
100 N Brand Blvd, Suite 320, Glendale, CA, 91201
Chatham Mortgage Partners, for over 25 years has served the Los Angeles area, providing a high trust approach to all customer lending needs, the Founder Joseph Chatham, instilled these core values during his 25 year tenure with the company, that is why today Chatham Mortgage Partners has helped more than Five thousand families and has built a reput
Quest Financial
675 Rim Road, Pasadena, CA, 91107
Crown Point Realty Capital is a full service real estate firm specializing in real estate & business finance. Our professionals bring extensive experience from various sectors of the real estate industry including real estate brokerage, finance, leasing, construction & development. This blend of knowledge offers our clients a unique perspective.
Franklin Express Mortgage Inc.
10723 White Oak Avenue, Granada Hills, CA, 91344
Franklin Express Mortgage Inc. mission is to serve our customers with honesty, integrity and competence. Our goal is to provide home loans to our clients while providing them with the lowest interest rates and closing costs possible. Furthermore, we pledge to help borrowers overcome roadblocks that can arise while securing a loan.
Southwest Mortgage
17045 Chatsworth Street, Granada Hills, CA, 91344
Southwest Mortgage are fractionalized, different investors own various percentages of the loan, meaning that each investor is putting up less than the entire amount required for the loan. An assignment of their interest in the trust deed is recorded with the county recorder. Even trust deed investors.