Nava Commercial Capital & Real Estate Inc.
578 G Street, Brawley, CA, 92227
At Nava Commercial Capital & Real Estate Inc. We are a full-service mortgage company based in Brawley, California. We specialize in Residential Loans, Hard Money, Commercial Loans, and Business Loans. Whether you are buying a home or refinancing, we can help you realize your dream of home ownership or save you money
DFI Funding
78-365 Highway 111 #529, La Quinta, CA, 92253
DFI Capital Management, Inc. is a private money lender providing financing solutions in California. DFI Capital Management's leaders have over 50 years of experience in arranging and funding residential, construction and commercial mortgage loans. DFI is a private loan servicer and asset manager. Please feel free to contact us with any questions.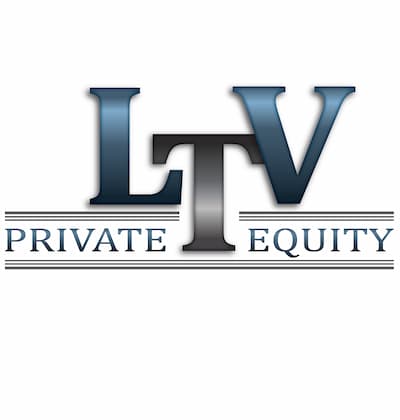 LTV Private Equity
75280 Highway 111 Suite 101, Indian Wells, CA, 92210
LTV Private Equity is a locally owned company located in Indian Wells, California. With over 30 years of "Hard Money" experience within the LTV family, we have represented borrowers and lenders throughout the state of California.LTV personally inspects each property in question and gathers their own property data.
IV Alliance Mortgage & Real Estate
395 Broadway Avenue, Suite 5, El Centro, CA, 92243
IV Alliance Mortgage and real Estate our team of professionals will make it easy for you to apply for a loan. Give us a call and speak with one of our representatives. Within a day or two, we'll be able to give you personalized rate information and a solution tailored to your specific needs.
Franklin Loan Center
44-800 Village Ct, Palm Desert, CA, 92260
Franklin Loan Center has been servicing Southern California since 1989. We have grown from a small, local mortgage banker into a thriving regional enterprise. Expanding into the Los Angeles and San Diego, Franklin now provides clients with the means to purchase the homes they have always wanted spanning a large part of the state
Contempo Lending, Inc
475 E. Tahquitz Canyon Way, Palm Springs, CA, 92262
"Contempo Lending, Inc. We are a locally owned and operated Mortgage Broker located in beautiful Palm Springs, CA. When you choose Contempo Lending as your mortgage broker you are promised outstanding service and you can have the confidence that you are getting the best rate possible."
Capella Mortgage Corp.
3765 E. Sunset Road #B9, Las Vegas, NV, 89120
Capella Mortgage Corp is the leading provider of hard money, soft money, and private lending services in the Las Vegas & Henderson areas. With over 30 years experience and thousands of satisfied clients, we have the programs and experience to help you get a mortgage loan for your home or business.
Capella Mortgage
3765 E Sunset Rd, Suite B9, Las Vegas, NV, 89120
Capella Mortgage is the leading provider of Hard Money mortgage lending in Las Vegas/Henderson. We have private lending programs for residential and commercial property in NV, CA, NM, TX, AZ, WY and CO. NMLS # 372157. Hard Money mortgage lending in Las Vegas/Henderson. We have private lending programs for residential
OnPoint Financial, LLC
7600 North 15th Street, Suite 150-2, Phoenix, AZ, 85020
At OnPoint Financial, we ensure we have solutions for every type of homeowner! It doesn't matter if you are buying your first home, upgrading into your dream home or building wealth buying investment properties – let the experts at OnPoint Financial keep you pointed in the right direction.
Expert Mortgage, LLC
22007 North 36th Street, Phoenix, AZ, 85050
We're helping you take on perhaps the largest debt of your life. We feel that we have a professionally responsibility to help you manage that debt. Our role is to help you integrate this loan into your overall short and long term financial & investment goals while maximizing your tax objectives, cash flow and net worth. This takes an Expert.
Orchard Funding
11333 N Scottsdale Rd, Suite 293, Scottsdale, CA, 85254
Orchard Funding is a private lender providing fix & flip, bridge financing and ground up construction loans for the professional real estate investor. Loans are underwritten and funded in-house thus enabling swift decisions, flexible lending solutions and quick closings. Orchard Funding originates approximately $60,000,000 in loans annually.
Superior Mortgage Lending
8867 West Flamingo Road Suite 200, Las Vegas, NV, 89147
Superior Mortgage Lending is a Las Vegas Mortgage Broker by design. We partner with several lenders to offer multiple Loan Products & we are not captured with certain credit scores & can offer better rates and no fees. We have been in the Mortgage Industry for over 18 years and we offer the most competitive rates in Nevada, California and Arizona.
Hanson Capital
7621 E. Gray Road. Suite B2, Scottsdale, AZ, 85260
Hanson Capital Group is a team of commercial real estate experts with a combined 50+ years of experience in the industry, offering a unique approach to investing in commercial real estate. We specialize in net lease, development and repositions, and offer a wide range of finance options from hard money and bridge loans.
Good Day Financial, LLC
8151 East E, Scottsdale, AZ, 85260
We believe building a home and obtaining a mortgage is one of the most pivotal steps you'll take and there is nothing more important than who you work with and your experience. Our goal is to have clients pay the least amount of money possible while making the mortgage process stress free from start to finish.
Mortgage Quest
14362 North Frank Lloyd Wright, Suite 1000, Scottsdale, AZ, 85260
Having worked for a few of the large banks & mortgage banking firms prior to starting Mortgage Quest in May 2000, Bob McCormick learned how & why these mortgage companies need to mark-up their rates that are offered to the public: large overhead expenses including office salaries, commissions several layers of management due to large staffing, etc.
Achievers Mortgage, LLC
3500 North Hayden Road, Suite 1302, Scottsdale, AZ, 85251
Achievers Mortgage, LLC, we are located in the Heart of South Scottsdale. At Achievers Mortgage, LLC we are licensed professionals in the Mortgage industry with an extensive array of product knowledge which, of course, is at your disposal. Please think of us as a resource; we are always happy to talk with anyone.
1ST RESIDENTIAL MORTGAGE LLC
4500 S. Lakeshore Dr, Suite 336, Tempe, AZ, 85282
1st Residential Mortgage LLC is committed to helping you find the right mortgage product for your needs. We understand that every borrower is different, and we offer a variety of products to meet your individual requirements. We make the process of securing a mortgage simple and straightforward by offering you
Lucid Financial
11220 Casper Cove, Beaumont, CA, 92223
"We specialize in Residential, Multi Family, and Commercial Loans. Whether you are purchasing, selling, or refinancing, I put my experience to work for you. I look forward to the opportunity to demonstrate the benefits of my service. I specialize in first-time buyer programs. including FHA, VA, Conventional, Construction loans, Hard money"
Next-Financing
1389 S. Los Altos Dr., Chandler, AZ, 85286
Next-Financing is based in Scottsdale, Arizona and has a satellite office in Silicon Valley, California. We are a Nationwide lender offering a wide array of financing options for investors, including fix & flip loans, rental loans, vacation rental loans and cash-out refinance loans. Fast pre-approvals via term sheet without pulling your credit.
Mountain West Financial Inc.
1209 Nevada St. #200, Redlands, CA, 92374
Mountain West Financial, Inc. is a full-service, privately held Mortgage Banker with an outstanding reputation built on trust, ethical lending practices and true family values. We are a family-owned business who have been making homeownership a reality since 1990. From the time of application to closing.