NorCal Mortgage
1127 13TH ST, Suite A, Modesto, CA, 95354
This loan is fully amortized over a 15-year period and features constant monthly payments. It offers all the advantages of the 30-year loan, plus a lower interest rate and you'll own your home twice as fast. The disadvantage is that, with a 15-year loan, you commit to a higher monthly payment.
Lending For Living
1020 15th Street, Suite 10, Modesto, CA, 95354
Lending for Living is locally owned and operated offering extraordinary loan services for individuals seeking to fulfil their dream of home ownership, refinance or create stability. Years of experience and a knack for the challenging has earned us the reputation of being "VA Specialists" and "Mountain Property Specialists".
Lending Assets
1356 Mitchell Rd Suite B, Modesto, CA, 95351
Our mission is to serve our customers with honesty, integrity and competence. Our goal is to provide home loans to our clients while providing them with the lowest interest rates and closing costs possible. Furthermore, we pledge to help borrowers overcome roadblocks that can arise while securing a loan.
Scenic Oaks Funding
1156 Scenic Drive, Suite 200 and 110, Modesto, CA, 95350
Scenic Oaks Funding was founded in 1992 in order to provide members of our community with a simpler way to buy a home. Our company continued to evolve and in 2010, we made the transformation from mortgage broker to mortgage banker for the same reason: to make home buying easier, more efficient, and more accessible.
IMS Lending
3421 Tully Rd Ste A, Modesto, CA, 95350
Whether you're buying, selling, refinancing, or building your dream home, you have a lot riding on your loan officer. Since market conditions and mortgage programs change frequently, you need to make sure you're dealing with a top professional who is able to give you quick and accurate financial advice.
California Mortgage Associates
1217 Standiford Ave., Modesto, CA, 95350
We are the leading home loan lender in the Central Valley since 1987. We've worked hard to build a strong reputation as an out-standing mortgage firm serving our clients needs. You're on your way to finding the best loan at the lowest rate to finance your new home or refinance your existing mortgage.
Guardian Financial Services
201 E. Rumble Road A-2, Modesto, CA, 95350
The ultimate goal at Guardian is to create lasting relationships with each and every client so that providing excellent service will continue for many years to come. Unlike many of the larger nationwide mortgage companies that are out there, all your information will be kept secure and private.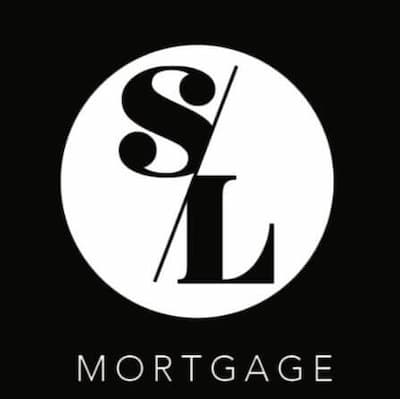 S/L Mortgage
509 Scenic Dr, Modesto, CA, 95350
Whether you're buying, selling, refinancing, or building your dream home, you have a lot riding on your loan officer. Since market conditions and mortgage programs change frequently, you need to make sure you're dealing with a top professional who is able to give you quick and accurate financial advice.
SJMorgan
1110 Tully Road, Suite B, Modesto, CA, 95350
SJ Morgan Private Lending Exchange is a company that matches borrowers who are seeking funds to purchase or refinance commercial or residential properties with private investors who are looking for solid real estate investment returns. Qualified investments are presented to the investor exchange.
Carrollton Mortgage Co.
3400 Tully Road, Suite A, Modesto, CA, 95350
Carrollton Mortgage Co are completely committed to helping you find the right mortgage to fit your needs. Our team of mortgage professionals will provide you with the information you need to make an informed decision. We put people first. You can enjoy a free personalized consultation by visiting or calling our offices.
Ricardo Gil Jr.
1940 Crows Landing Road, Suite 10, Modesto, CA, 95358
Ricardo Gil Jr has over 10 years of experience in residential and commercial real estate, residential mortgages, hard money loan brokering, and property management. SALES: Real estate sales, including single family and multi-unit residential, condos, commercial and industrial, ranches/ranchettes, vacant land, and business opportunities.
Ambeck Mortgage Associates
4265 Spyres Way Suite A, Modesto, CA, 95356
Ambeck Mortgage Associates opened as a Mortgage Banker in July of 1989. Our staff has over 400 years of combined experience in the mortgage lending industry. The goal was to establish a locally owned and operated Mortgage Banking operation with a friendly family feel, with all the status and expertise of a national based operation.
Agri Capital Inc.
23400 Road 24, Chowchilla, CA, 93610
Ability Mortgage
580 N. Wilma Ave, Suite D, Ripon, CA, 95366
We're a full service mortgage lender with an experienced staff offering expertise in every area of mortgage lending… from purchase to refinance to construction lending. We have access to a full range of mortgage sources and all of our lending specialists are dedicated to finding the loan-with great rates, terms and costs-to meet your unique needs.
ZABE Mortgage Group
1609 Howard Road, Madera, CA, 93637
Zabe Mortgage Group is a mortgage banker with mortgage experts, processors, underwriters and funders—all under one roof. With the tools and systems in place, Zabe Mortgage Group proudly offers various loan program options including, FHA, VA, USDA, Conventional, Jumbo and many more.
Mission San Jose Mortgage
2111 West March Lane, Suite B100, Stockton, CA, 95207
Mission San Jose Mortgage, we have the experience, financial strength, and personalized service you can count on. As a client of Mission San Jose Mortgage, you will benefit from the personal attention and experience of our licensed mortgage professionals coupled with our wide range of competitive mortgage products
Global Mortgage
17485 Monterey Road, Suite 202, Morgan Hill, CA, 95037
At Global Mortgage we strive to make you a client for life. We want to be your first choice each and every time you need a home loan. We always try to go above and beyond for you so that you will always feel confident referring your family and friends to us for their mortgage financing needs.
Loan-guys.com (e-constructionloans.com)
2074 Mataro Way, San Jose, CA, 95135
Since 2000 we have specialized in construction loans, lot loans, and vacant land loans in the Western United States. We do single close construction loans for ground-up construction starting with a vacant lot or a tear down, as well as single close construction loans for rehab,remodel and additions.
Zinc Financial
7815 N. Palm Ave., Fresno, CA, 93711
ZINC Financial, Inc. is a leading investment rehab lender. We specialize in private money rehab loans, and we help investors leverage their capital to acquire and rehab properties for investment purposes. We understand that our investors can't wait for conventional financing and must close their rehab loans quickly.
Mid Valley Financial
7644 North Palm Avenue, Fresno, CA, 93711
Mid Valley Financial is the Central Valley's premier residential and commercial mortgage lender. We pride ourselves on offering some of the lowest rates and making the loan process fast, simple and straight forward for borrowers seeking an inexpensive mortgage in California. Whether you are a first time buyer, purchasing your dream property.