Superior Mortgage Lending
8867 West Flamingo Road Suite 200, Las Vegas, NV, 89147
Superior Mortgage Lending is a Las Vegas Mortgage Broker by design. We partner with several lenders to offer multiple Loan Products & we are not captured with certain credit scores & can offer better rates and no fees. We have been in the Mortgage Industry for over 18 years and we offer the most competitive rates in Nevada, California and Arizona.
Capella Mortgage Corp.
3765 E. Sunset Road #B9, Las Vegas, NV, 89120
Capella Mortgage Corp is the leading provider of hard money, soft money, and private lending services in the Las Vegas & Henderson areas. With over 30 years experience and thousands of satisfied clients, we have the programs and experience to help you get a mortgage loan for your home or business.
Capella Mortgage
3765 E Sunset Rd, Suite B9, Las Vegas, NV, 89120
Capella Mortgage is the leading provider of Hard Money mortgage lending in Las Vegas/Henderson. We have private lending programs for residential and commercial property in NV, CA, NM, TX, AZ, WY and CO. NMLS # 372157. Hard Money mortgage lending in Las Vegas/Henderson. We have private lending programs for residential
Kings Mortgage Services, Inc.
4244 W. Mineral King Ave., Visalia, CA, 93291
Kings Mortgage Services, Inc., established in 1997 by Dale Ransdell, Darren Ransdell, and Pam Raeber, is a family owned and operated mortgage banker. After years of working for 'The Big Guys', we opened our doors with the concept of providing our customers with local decisions and exceptional service.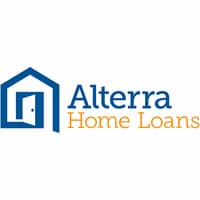 Alterra Home Loans
1430 Truxtun Avenue Suite 509, 5th Floor, Bakersfield, CA, 93301
Alterra Home Loans, a division of the Panorama Mortgage Group, was founded in 2006. Alterra Home Loans is 100% minority-owned and focuses on lending to traditionally underserved communities, including Black and Latino borrowers and also Alterra is one of the fastest growing 100% Hispanic owned companies in the Nation.
Prince Financial Corp.
1712 19th Street, Bakersfield, CA, 93301
Prince Financial is a family owned business formed in 1994 but the principal officers, David and Barbara Prince have over 35 years experience in all aspects of the Real Estate business.We love the mortgage Finance business and it has been our entire working careers.and also We love the interaction with people.
New Beginnings Financial & Real Estate
1731 16th Street, Bakersfield, CA, 93301
New Beginnings has been operating as a Full Service Mortgage Company in the Kern County Market since 2000. Our professionals have very specific requirements when it comes to the skills needed to maintain the level of great service expected in Hard Money Loans, Conventional Loans, and Real Estate.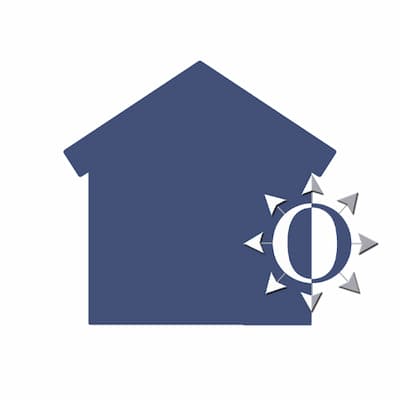 Choice Lending Corp
12640 Hesperia Road, Suite D, Victorville, CA, 92395
A direct mortgage lender based in Victorville, Rancho Cucamonga and San Diego, Choice Lending Corp is committed to helping those in the Inland Empire and San Diego area, and all of California, find the right mortgage product for their needs. Whether you are looking to refinance, learn about reverse mortgage, or are a first-time home buyer
Accelerated Lending Group
5100 California Ave, Suite 110, Bakersfield, CA, 93309
Accelerated Lending Group is a full service Mortgage Brokerage Company. FHA, VA, Conventional, Private Money, Bank Statement Program, ITIN, Commercial and Construction Lending. Our mission is to find the right loan to meet the specific needs of our clients. We not only put our clients first we put our Mortgage Loan Originators first.
Valley Mortgage Investments, Inc.
5100 California Avenue, Bakersfield, CA, 93309
"Valley Mortgage Investments (VMI) was formed in 2009 as a privately held firm focusing on funding and servicing private money loans secured by real estate. We work with a multitude of investors in placing their funds in privately held real estate loans (Trust Deeds). Since our inception, we have funded hundreds of loans."
The Money Store
5201 California Ave, Suite 450, Bakersfield, CA, 93309
MLD Mortgage Inc., dba The Money Store ® is a Full Service Mortgage Banker headquartered in Florham Park, New Jersey, and is licensed in 48 states across the country.Our focus is to provide highly competitive, responsible mortgage loans to everyday homeowners.For over 40 years, The Money Store® name has been synonymous with mortgage lending
Platinum Home Mortgage
5601 Truxtun Ave, Suite 200, Bakersfield, CA, 93309
Platinum Home Mortgage Corporation is a equal housing nationwide lender offering more home financing options than any other direct lender. As a direct lender, there is no middle-man and all loans are processed, underwritten and funded in-house. For our customers, this means a straight forward, faster process
Agape Mortgage
5001 California Avenue, Suite 200, Bakersfield, CA, 93309
Agape Mortgage provide you the best information to help you decide to purchase or refinance your personal home, vacation home or investment property. You can trust us to help you find the loan program that is best for you and your family, according to your goals.The loan process can be a source of anxiety.
Clarity Home Loans
5060 California Ave, Suite 1090-F, Bakersfield, CA, 93309
The Clarity Home Loans Team is committed to providing clients with the highest quality home loans combined with some of the most competitive mortgage rates available in all of California. Whether you are first time home buyer, purchasing your dream home, refinancing an outstanding loan, or consolidating debt, our highly experienced team of mortgage
Equity 1 Loans
5405 Stockdale Hwy. #108, Bakersfield, CA, 93309
Equity Loans (hard money). We are a direct equity lender operating in the Bakersfield area since 1980. and therefor Equity 1 Loans has specializes in making cash, money loans, on homes, and manuf homes with lot and foundation, and residential income property for over 35 years.and also Equity Loans A+ rating from the Better Business Bureau

Gem Mortgage
1200 Discovery Drive, Ste. 300, Bakersfield, CA, 93309
GEM Mortgage, a division of Golden Empire Mortgage (GEM) is proud to hold ourselves as one of the most respected lenders in the mortgage industry for nearly 30 years. The GEM business philosophy holds true that all consumers deserve access to credit, where "our customers are our business" is the cornerstone for excellence.
Team Windes
4801 Calloway Drive Suite 103, Bakersfield, CA, 93312
Team Windes mission is to serve our customers with honesty, integrity and competence.Our goal is to provide home loans to our clients while providing them with the lowest interest rates and closing costs possible and also Todd and Sasha Windes all types of home mortgage loans ranging from first time home buyer's programs to the most sophisticated .
EZ Homes Loan
12061 Jacaranda Ave Suite 2B, Hesperia, CA, 92345
Knowing your financial options is the best way to leverage your buying power. We offer customized lending options where you decide what to buy when to buy. You have found your perfect home, now you can find your perfect loan to go with it. No matter the type of loan you need, we are with you every step of the way.
ASAP-Funding, Inc.
1008 West Avenue, Suite A-D180, Palmdale, CA, 93551
ASAP Funding was created to bring to market loan products specially tailored for investors and individuals looking for better funding solutions. Our founders are experts in residential real estate. Collectively, they have originated over $720 million in loans before joining forces to create ASAP-Funding.
All American Financial Services
530 Commerce Avenue, Suite B, Palmdale, CA, 93551
ll American Financial Services was started in 1990 with the vision and foresight of Slade Lohman, Real Estate Broker (California Bureau of Real Estate BRE #01134557, NMLS #276140). After observing the unethical behaviors of different lenders, Slade had a burning desire to make a difference in the industry.