Patterson Financial Group
29700 Longhorn Drive, Menifee, CA, 92587
Patterson Financial Group company delivers the very best in fresh hot loans. We have products that are not offered by major banks or other mortgage companies. In addition, we have the expertise and experience to fully understand and address your needs.Our company owner, Kevin Patterson, is a mortgage broker.
Lucid Financial
11220 Casper Cove, Beaumont, CA, 92223
"We specialize in Residential, Multi Family, and Commercial Loans. Whether you are purchasing, selling, or refinancing, I put my experience to work for you. I look forward to the opportunity to demonstrate the benefits of my service. I specialize in first-time buyer programs. including FHA, VA, Conventional, Construction loans, Hard money"
Mortgage Central
25940 Calle Ensenada, Moreno Valley, CA, 92551
"Moore is a licensed California mortgage broker that is an expert in residential mortgages. Her team of real estate agents and associates can assist you with the sale, buying and financing of almost any property in California. Darlena herself specializes in FHA, VA, Conventional and Private Money financing."
Realloans
32391 Windemere Drive, Lake Elsinore, CA, 92532
We provide quick and affordable financial solutions for our clients for California owner-occupied residential and national non-owner occupied residential and commercial properties. What sets Realloans apart is how we build the loans primarily around our clients' needs and interests no matter how complex their financial situation
Vault Financial
24910 Las Brisas, Suite 119, Murrieta, CA, 92562
VAULT FINANCIAL is a full service family owned mortgage company that covers all of Southern California. We feel the larger companies can no longer provide proper pricing or customized service so, we pick up our phones, answer our emails and make sure we are available without the run around.
PATRIOT PACIFIC FINANCIAL CORP
38625 Calistoga Drive, Suite 200, Murrieta, CA, 92562
Patriot Pacific Financial Corp was 23 years in the making. Founder Charles Vamadeva, Broker and President, began in the mortgage industry in Oklahoma in the late 1990's. Through years of learning proven ways to help more applicants become homeowners, Charles put together a Company that's laser focused on Customer Service.
Vintage Mortgage Firm
41760 Ivy Street, Suite 102, Murrieta, CA, 92562
Vintage Mortgage Firm strives to ensure that its services are accessible to people with disabilities.Vintage Mortgage Firm has invested a significant amount of resources to help ensure that its website is made easier to use and more accessible for people with disabilities,with the belief that every person has the right to live with dignity,equality
Christiansen Capital
25185 Madison Ave Ste. A, Murrieta, CA, 92562
Christiansen Capital is a trust deed investment firm and hard money lender conveniently located in Murrieta, California. Christiansen Capital has been assisting clients obtain "non-conventional" financing since 2005. Christiansen Capital was created to be the conduit between borrowers who can actually obtain conventional financing.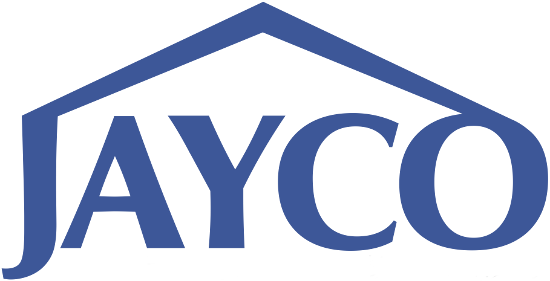 Jayco Home Loans
490 Alabama Street, Suite 101, Redlands, CA, 92373
The BEST at Hard Money. We are fast, efficient and no BS. Give us a call so we can get our heads wrapped around your scenario and your needs. We serve California, HOWEVER, will also speak to borrowers from other states, as we have various referral sources and will make the best recommendation for your needs.
Patriot Pacific Financial
43460 Ridge Park Dr. #250, Temecula, CA, 92590
Our mission is to serve our customers with honesty, integrity and competence. Our goal is to provide home loans to our clients while providing them with the lowest interest rates and closing costs possible. Furthermore, we pledge to help borrowers overcome roadblocks that can arise while securing a loan.
NRL Mortgage
43460 Ridge Park Dr. Suite 155, Temecula, CA, 92590
Hi, my name is Jarett Votaw, and I am a Mortgage Loan Originator with NRL Mortgage in Southern California. My goal is to assist as many people as possible reach their dream of homeownership. Whether you are looking to purchase a new home or refinance your current home, I am dedicated to providing my clients with the highest level of service.
Eagle Platinum Mortgage
27450 Ynez Road, Suite 306, Temecula, CA, 92590
Eagle Platinum Mortgage to help you find the loan program that's best for you. Our team of professionals is eager to help you with this big financial decision. We will treat you right and give you the personal service you deserve. We know you're making a commitment in buying a house, Refinancing a mortgage
Paradyme Funding, Inc
43620 Ridge Park Drive, Suite 200, Temecula, CA, 92590
At Paradyme Funding we offer a wide variety of lending needs to fit any client's needs. We partner with banks across the nation to ensure that we have a loan for every scenario. In addition to traditional lending we offer our clients bank statement, asset, DSCR, Jumbo, portfolio, and even Hard Money options.
Gold Cup Mortgage
29514 Slider Drive, Lake Elsinore, CA, 92530
At Gold Cup Mortgage. We are located in the city of Lake Elsinore CA and service all areas of Southern California. Gold Cup Mortgage can help you with purchase, refinance, reverse and hard money real estate loans. I have been married for 24 years to my wife and we have two girls and two boys together. We are big fans of the Los Angeles Dodgers
First Lending Solutions
6370 Magnolia Ave Suite 210, Riverside, CA, 92506
1st Lending Solutions, Inc. is located in Riverside, CA, United States and is part of the Mortgage Banking Industry. 1st Lending Solutions, Inc. has 19 total employees across all of its locations.FirstLendingOnline.com is your online resource for personalized mortgage solutions, fast customized quotes, great rates, & service with integrity.
Westin Mortgage
3400 Central Ave Ste 345, Riverside, CA, 92506
Westin Mortgage is a Mortgage Banker serving the entire state of California.Westin Mortgage is positioned to serve the needs of people looking for Professional Mortgage Services.Your faith in us allows us the opportunity to apply our skills and customer service to to work on your behalf to provide you with a diverse of mortgage products.
The Norris Group
1845 Chicago Ave, Ste C, Ste C, Riverside, CA, 92507
The Norris Group is a real estate investment firm, California and Florida hard money lender, and real estate investment educator. We fund millions in hard money loans through our cutting-edge programs tailor built for professional real estate investors that are fixing and flipping, buying to hold rentals, and/or constructing new homes in Southern C
The Norris Group
1845 Chicago Avenue, Suite C, Riverside, CA, 92507
The Norris Group is a real estate investment firm, California and Florida hard money lender, and real estate investment educator.
Vesta Financial Capital
635 N La Cadena Dr, Colton, CA, 92324
Vesta Financial Capital is a family owned company, established in 2004 in the City of Colton, California. We began in this business with one thing in mind, customer satisfaction, which is why we ensure the highest degree of professionalism for our clients. We have remained small which allows us to create an intimate environment with our clients.
Crawford Real Estate Services, Inc.
1980 Orange Tree Ln, Suite 107, Redlands, CA, 92374
Crawford Real Estate Services, Inc. has been owned and operated by the Crawford Family without interruption since 1957. We are in the business of arranging financing for first and second trust deeds as well as business purpose Residential, Commercial, Industrial, New Construction and Land Loans.