Wachter Investments Inc
49 Park Road, Burlingame, CA, 94010
Wachter Investments, Inc. was founded in 1979 by our father, Harold Wachter, and remains family-owned and operated to this day.We take pride in having successfully endured the roller coaster ride of ups and downs of our Real Estate Market spanning over four decades.We've learned plenty over the past forty-one years of being in this industry.
Redwood Mortgage Corp.
177 Bovet Road Suite 520, San Mateo, CA, 94402
Redwood Mortgage is an established direct lender with over 40 years of experience in arranging and funding mortgage loans in California. Redwood Mortgage has funded $2 billion in loans and currently manages a loan portfolio of over $275,000,000. We review the borrower's financial situation, as well at the property's quality and equity.
JB Private Investments
651 Fordham Road, San Mateo, CA, 94402
JB Private Investments is a mortgage company located at 651 Fordham Road, San Mateo, CA 94402. JB Private Investments mission, is to provide alternate financing for real estate investors as well as a secure investment for our investors in and around the San Francisco Bay Area.​
JB Private Investments
651 Fordham Road, San Mateo, CA, 94402
JB Private Investments mission is to provide alternative financing for real estate investors as well as a secure investment for our investors in and around the San Francisco Bay Area. The company services are Commercial Multi Family, Construction, SFR Residential Investment, Bare Land
Allwin Capital
1010 S. El Camino Real, Suite A, San Mateo, CA, 94402
Allwin Capital has been providing service to clients from our San Francisco Bay Area base since 2010. Collectively, our consultants have over 100 years of experience in the mortgage industry. We are an independently owned and operated business, and welcome clients from the entire state of California
Mortgage Services
177 Bovet Road Suite 130, San Mateo, CA, 94402
Mortgage Services offers automated underwriting; a knowledgeable and experienced staff; and extremely competitive pricing on everything from conventional/conforming fixed and adjustable rate products, through jumbo intermediate ARM's and home equity loans.Mortgage Services is dedicated to delivering its products and services on time.
Saxe Mortgage Company
950 John Daly Blvd. Suite 200, Daly City, CA, 94015
Saxe Mortgage Company is San Francisco Bay Area's premier private money mortgage company.Saxe has been assisting mortgage borrowers with all their short-term real estate financing needs. Whether have been turned down by a conventional bank, need money fast without jumping through laborious paper hoops or just want a simple professional experience.
Saxe Mortgage Company
950 John Daly Blvd, Suite 200, Daly City, CA, 94015
"Saxe Mortgage Company finances real estate transactions with private investor capital. Due to the problems in the U.S. credit markets, the demand for private money lending has increased exponentially. Consequently, the quality for transactions has increased tremendously, diminishing investor risk.
Emerson Financial
675 Mariners Island Blvd, Suite 107, San Mateo, CA, 94404
Emerson Financial is an established Mortgage Loan Brokerage firm specializing in the financing of residential and investment property throughout California.and also Whether you are looking to refinance, buy your next home or starting as a first-time homebuyer, our loan officers are here. They will guide you through your transaction..
Reali
777 Mariners Island Blvd., San Mateo, CA, 94404
Founded in 2016 by a team of experienced agents, engineers, and innovators, Reali is an end-to-end real estate platform that makes the homeownership journey simple, affordable and stress-free every step of the way. By combining all disciplines under one roof from agents and loans to escrow and title Reali provides a seamless process.
American Homes
951 Mariners Island Blvd, Suite 300, San Mateo, CA, 94404
The American Homes team believes that excellent service and a reputation for honesty, integrity, and reliability are just as important as helping you find the home of your dreams, and effectively marketing your current home for sale. The goal here at Real Estate Demo is to provide you with superior service at all times and give you.
Dan Joy Realty
412 Laurel Avenue, Half Moon Bay, CA, 94019
Dan Joy Realty founder of the Dan Joy My goal is to provide you fair pricing on ANY Loan and make VA real estate transactions as seamless as possible. If there is a Veteran who can't qualify for a loan yet, I will guide you and point to people who can help rebuild your credit and I am a specialist in the Bay Area, helping Veterans with the VA Loan.
Bay Area Capital Funding
790 Laurel Street, Suite 11, San Carlos, CA, 94070
Our company specializes in residential loans, and construction loans in Northern California. We will also do hard money and private money loans in the San Francisco Bay Area. We do provide construction money in many circumstances, usually in Northern California, for both spec and owner occupied projects
Nationwide Mortgage
3101 Taraval Street, San Francisco, CA, 94116
Nationwide Mortgage was established in 1998. We provide fast, flexible, equity based private mortgages for real estate throughout California and several other states. We assist real estate investors with equity cash out bridge loans, purchase loans, construction and other loan types.
Ellison Lending
635 Central Avenue, San Francisco, CA, 94117
Ellison Lending has over 20 years of experience serving the Bay Area and all over California with lending solutions that meet your specific situation. Our goal is to make your real estate transaction happen as efficiently as possible. We want to make lending a positive experience and build a lasting relationship.
Conventus Lending
111 Potrero Ave, SAN FRANCISCO, CA, 94103
Conventus provides business purpose financing for the purchase, renovation and rental of single and multi-family residential real estate. Our mission is to quickly understand your unique story. We provide personalized service and transparent financing at highly competitive rates with no hidden fees
Red Tower Capital, Inc.
73 Sumner St #203, San Francisco, CA, 94103
Red Tower Capital is a direct private money lending company based in San Francisco. We focus on providing quality alternative real estate financing to residential and commercial property owners in Northern California. and also specializing in private lending. mission is to provide competitive alternative real estate financing to property owners
Resource Lenders
180 Redwood St., Suite 250, San Francisco, CA, 94102
Parkside Lending is a national wholesale and correspondent lender that cares. We're committed to making a positive difference for both clients and their borrowers. Our sensible approach to underwriting, innovative suite of mortgage products, and proprietary technology help loan officers and lenders close more loans.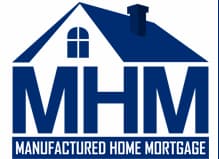 Manufactured Home Mortgage
609 Price Ave, Suite 208, Redwood City, CA, 94063
Manufactured Home Mortgage Full service mortgage broker specializing in manufactured housing finance and insurance. Experienced with in-park and land/home manufactured home loans of all types. Dedicated to the highest professional standards and a member of the California Manufactured Home Institue
Private Lender Link
200 Main Street, Suite 200D, Redwood City, CA, 94063
Private Lender Link, Inc. (PLL) is an online directory that advertises and promotes private / hard money lending companies throughout the United States. Since PrivateLenderLink.com was launched in 2010, tens of thousands of people have flocked to PLL and connected with the lenders showcased on the site.