iFundRE.net
404 Ridgewood Court, Antioch, CA, 94509
iFundRE.net is a Funding Source that provides Real Estate Loans as quick and easy as possible to borrowers with both perfect and less than perfect credit, all the way to hard money loans! We have full doc, lite doc, 24 & 48 month bank statement & stated income only loans. All credit considered
Loans Realty Group
3103 Delta Fair Boulevard, Antioch, CA, 94509
We pride ourselves in finding you the right loan product that will suit your financial needs. Our mortgage professionals are tops in the industry. One of the leading real estate brokers in California by providing excellent real estate services throughout the community. Our goal is to exceed your expectations in client satisfaction.
All California Lending
1145 2nd Street A262, Brentwood, CA, 94513
All California Lending specializes in hard money lending and commercial loans. We have been in the real estate lending business for many years, specializing in hard money lending for most of that time. It is due to this niche specialization that we are able to help so many of our clients.
Mission San Jose Mortgage
2111 West March Lane, Suite B100, Stockton, CA, 95207
Mission San Jose Mortgage, we have the experience, financial strength, and personalized service you can count on. As a client of Mission San Jose Mortgage, you will benefit from the personal attention and experience of our licensed mortgage professionals coupled with our wide range of competitive mortgage products
Extreme Mortgage Lending
365 North Canyons Parkway, Suite 220, Livermore, CA, 94551
At Extreme Mortgage we are committed to getting you the most affordable financing for your home. We offer a variety of mortgage loan programs. We offer residential loans up to $4.5 million on first mortgages for 1-4 family homes, co-ops, condos, second or vacation homes, or mortgages for investment purposes.
Private Money Bancorp Inc.
62 Incline Green Lane, Alamo, CA, 94507
Purchasing or refinancing your home can be a confusing process. Our mission is to hire and train the best talent in your local area to provide you with First Class service, advice, and products for today's competitive real estate market. Our mortgage professionals have an average of 10 years of experience in home lending.
Diversified Capital Funding
3201 Danville Blvd, Suite 295, Alamo, CA, 94507
At Diversified Capital Funding/American Pacific Mortgage (APM) NMLS #1850 our core mission is to create experiences that matter while serving the home financing needs of individuals and families in the communities where we live and work.We understand the importance of every transaction
RPM Mortgage
3240 Stone Valley Road West, Alamo, CA, 94507
RPM Mortgage is a proud member of LendUS, one of the largest independently owned & operated mortgage lenders in America.LendUS® was created as a collaboration of two well-established, like-minded companies.we have formed one company,with one name, that is solely-focused on providing our clients with smart advice & an easy process with super speed.
Preferred Mortgage Advisors, Inc.
1261 Locust #229, Walnut Creek, CA, 94596
Preferred Mortgage Advisors.As a team of seasoned mortgage professionals, we provide accurate mortgage options, details and costs so you can make a smart mortgage decision for your personal situation and You will receive multiple mortgage options to consider and we take the time to review the pros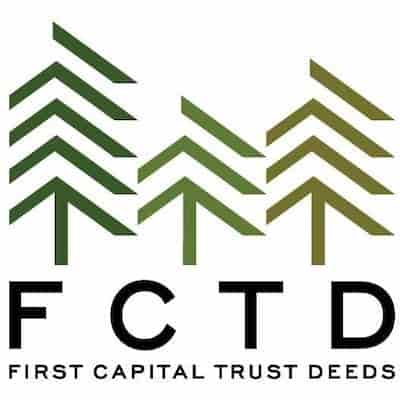 First Capital Trust Deeds
1261 Locust Street, Suite 105, Walnut Creek, CA, 94596
First Capital Trust Deeds is an excellent option for you if you want results with a hard money loan in California,We have 30+ years of combined experience in all types of lending and we're experts who can provide lending options for self-employed or non-traditional financing for luxury real estate and private commercial properties.
Semper Home Loans, Inc
1299 Newell Hill Pl - Suite 101, Walnut Creek, CA, 94596
Semper Home Loans provides potential home buyers across demographics, generations, and income brackets with affordable rates and educational resources that are packaged in an intuitively streamlined process. Semper achieves this by omitting extraneous steps in the application process to get you preapproved faster than any other mortgage company.
Bullplace Inc.
1990 North California Boulevard, Suite 20, Walnut Creek, CA, 94596
Bullplace Inc Our business motto is to offer each client service that is perfectly tailored to their needs.We want to provide a personal touch, something lost in most other present-day companies, that have sacrificed empathy over cutting edge technology We are a residential and commercial loan brokerage, offering mortgage services.
Argus Lending
3478 Buskirk Avenue, Suit 262, Pleasant Hill, CA, 94523
Argus provide the best lending experience possible, and quick loan processing is our forte. With company wide principles based on customer experience, cutting edge lending software, and efficient lending teams.and also we provide a lending experience hard to find elsewhere in the industry. It takes a great team to build the right loan
Avenir Mortgage Planners
3480 Buskirk Ave, Suite 260, Pleasant Hill, CA, 94523
Avenir Mortgage Planners is one of the top rated mortgage companies in the San Francisco Bay Area. Our team is made of well-educated and dedicated experts who share one passion: helping others. Our biggest success is the excellent reviews and continuous referrals we receive from our raving fans.
Home Loans With Steve
1115 Stratford Ave. Suite D, Dixon, CA, 95620
After completing my degree in finance at the University of Connecticut, I started in the mortgage business right out of college in 2004. With 13+ years of experience and a primary objective of thoroughly explaining all available loan options to my clients with what is typically the largest investment in their lives.
Apoyo Financiero
3100 Oak Road, Suite 210, Walnut Creek, CA, 94597
Apoyo Financiero, is a fast-paced and rapid-growth small loans company serving under-banked communities. We have served over 30,000 clients and funded over $300 million in loans. With over thirty offices and more than 210 employees, our goal is to improve the lives of our clients, employees and communities we serve.
Watson Capital Mortgage
2950 Buskirk Avenue, Suite 300, Walnut Creek, CA, 94597
Watson Capital Mortgage is a tech- oriented independent mortgage company, laser focused on delivering our qualified purchase & Refinance customers some of the LOWEST interest rates in CA. We partner with only the best "wholesale" mortgage lenders which allows us to price off wholesale rate sheets- potentially saving customers thousands of dollars.
Bay Area Mortgage Group
425 El Pintado Road, Suite 134, Danville, CA, 94526
Bay Area Mortgage Group is a professional Mortgage Brokerage serving the entire SF Bay Area. Bay Area Mortgage Group is here to help you achieve your real estate financing goals. Buying or refinancing a home can be a stressful experience. Bay Area Mortgage Group is ready to help.
StoneCastle Land and Home Financial, Inc.
380 Diablo Road, Suite 201, Danville, CA, 94526
Our team is committed to providing our clients with the highest quality of financial services combined with the lowest rates available in your area. Our outstanding mortgage professionals will work with you one on one to ensure that you get a financial solution that is tailored specifically to meet your financing needs.
Private Mortgage Advisors - Burlingame
390 Diablo Road, Suite 100, Danville, CA, 94526
Private Mortgage Advisors has grown quickly to be a top mortgage lender in the Greater San Francisco Bay area. Our mission is to continue to grow our success into one of the largest purchase money mortgage lenders in Northern California, by offering a large lender platform while still providing the customized