A Mortgage Central, LLC
4019 North 15th Avenue, Phoenix, AZ, 85015
At A Mortgage Central, LLC, our mission is to set a high standard in the mortgage industry. We are committed to quality customer service - putting the people we serve first. Our goal is to carefully guide you through the home loan process, so that you can confidently select the best mortgage for you
Precision Mortgage Inc.
14155 N 83rd Ave, Suite 125, Glendale, AZ, 85381
Precesion Mortgage has a strong reputation as an outstanding mortgage firm in Peoria Arizona, serving the lending needs of real estate professionals, builders and individual homebuyers throughout the state. We're a full service mortgage broker with an experienced staff offering expertise in every area of mortgage lending.
Hilton Financial Corporation
11024 N. 28th Drive Suite #170, Phoenix, AZ, 85029
Hilton Financial is one of the oldest and experienced Hard Money Lenders and Hilton Financial Corporation (HFC) combines the experience and talent of some of the top mortgage, management and supervisory specialists available. Jack Hilton and Sue Watford each bring with them more than 35 years of administrative.
AERO Federal Credit Union
5811 W. Talavi Blvd, Glendale, AZ, 85306
We have been providing people with affordable, trustworthy financial services for over sixty years. We started in 1957, when a small group of workers in the aerospace industry banded together. Back then, we were known as the Sperry Phoenix Employees Federal Credit Union. Through a series of mergers and acquisitions of our core sponsor
Mega Loans
20 East Thomas Road, Suite 2238, Phoenix, AZ, 85012
Loan Factory strives to drive down the rate, deliver low rates with no or low costs to our clients, and improve constantly in providing excellent customer service. We have closed successfully over 20, 000 loans and most of the loans are closed 25 days or less. We have an innovative website that clients can visit at https://loanfactory.com.
Phoenix Mortgage Brokers LLC
5227 North 7th Street, Phoenix, AZ, 85014
At PMB, you get a range of lending options tailored to meet your needs, as well as advice on the submission, processing, and funding of mortgage applications in Arizona. Our goal is to make borrowing simple and save you money. With a wide array of products for home mortgages, mortgage refinancing, and construction financing
OnPoint Financial, LLC
7600 North 15th Street, Suite 150-2, Phoenix, AZ, 85020
At OnPoint Financial, we ensure we have solutions for every type of homeowner! It doesn't matter if you are buying your first home, upgrading into your dream home or building wealth buying investment properties – let the experts at OnPoint Financial keep you pointed in the right direction.
Signature Home Loans, L.L.C
1599 East Orangewood, Suite 200, Phoenix, AZ, 85020
Signature Home Loans, LLC. is an Arizona based mortgage broker firm that assists home buyers in making sound home loan decisions. Whether you're purchasing a home for the first or second time, or an investor looking to purchase multiple properties, we have the winning formula for you. From start to finish of the loan process
The Mortgage Brothers Team
1599 East Orangewood, Suite 200, Phoenix, AZ, 85020
Eddie and Tom Knoell are 3rd generation natives of Phoenix. Count on them to stick around! The Knoell family has been deeply rooted in real estate for over 70 years Valley with an impeccable reputation. Eddie and Tom both say "Customer service is worth nothing if it lacks quality
Rally Home Mortgage, LLC
12725 West Indian School Road, Suite F106, Avondale, AZ, 85392
Rally Home Mortgage has nearly 25 years of experience in helping clients complete their financial goals. We pride ourselves on serving Veterans & First Time Homebuyers to Investors & Builders.Rally Home Mortgage, your One-Stop-Shop for all your residential financing needs. Founded in 2018 by Joshua Nelson & Michael Acosta
Premium Lending, LLC
141 E. Palm Ln, Suite 202, Phoenix, AZ, 85004
Premium Lending, LLC has been offering mortgage loans to the public for over 20 years. Premium Lending, LLC originally was started to assist people who could not find financing through traditional lending sources. Premium Lending, LLC is committed to making loans people can afford.
B.E. Lending
1 N 1st St, Suite 755, Phoenix, AZ, 85004
B.E. Lending headquarters in downtown Phoenix and offers its loan products and services to a range of markets beyond its state lines. In addition to Arizona, the company lends in Colorado, North Carolina, Texas, Utah, and other markets on a case-by-case basis. For B.E. Lending, relations with the company's stakeholders are of utmost importance
iTrade investments llc
2400 N Central Ave, Phoenix, AZ, 85004
iTrade Investments LLC provides alternative and creative investment real estate funding options for investors, builders, and developers. We believe in cultivating meaningful relationships with borrowers over time. We look at every deal as a partnership. If borrowers succeed, we succeed. It starts with the first deal.
iTrade Investments LLC
2400 North Central Avenue, Phoenix, AZ, 85004
If you are looking for an overall lender that has a wide array of product offerings, with great pricing, iTrade and I have you covered! If you would like to become a partner with iTrade, or If you have any questions, please reach out to me! ✅Faster approvals ✅Quicker funding than you can get with conventional bank loans. ✅Better rates than c
Prostaff Mortgage Corp.
1644 East Bethany Home Road, Suite 101, Phoenix, AZ, 85016
Prostaff Mortgage Corp. we have no hidden costs, no junk fees, and no surprises. We will take all of the confusion out of what is included in closing costs.Our low cost and low rate guarantee means you should not be able to get a better deal anywhere. and also We will always give you the straight scoop, return your calls, eliminate surprises.
Canopy Mortgage, LLC
2375 E Camelback Rd, Ste 600, Phoenix, AZ, 85016
Canopy Mortgage we have a passion for finding a simpler, faster, less expensive way to close a mortgage loan. By combining our proprietary mortgage technology with the best Loan Officers in the industry we provide our customers with a fast, smooth, transparent and inexpensive mortgage experience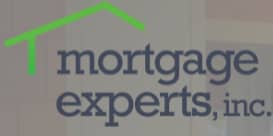 Mortgage Experts, Inc.
4742 N. 24th St, Suite 300, Phoenix, AZ, 85016
We are pleased to offer a wide variety of home financing programs to meet the needs of most home buyers and homeowners in the State of Arizona. Whether you are looking to purchase your first home, refinance an rental property, or buy a vacation home, we've got you covered. We offer some of the most competitive pricing in the marketplace
B HOME Mortgage
11811 N Tatum Blvd, Suite 3031, Phoenix, AZ, 85028
My name is Brandon Ross and I'm a mortgage consultant with B|HOME Mortgage in Phoenix. As a mortgage broker, I have access to numerous programs from the nation's top residential lenders. I'm here to help you achieve your real estate goals. My promise is to deliver competitive rates with low costs
Home Loans by Paige, LLC
3420 East Shea Boulevard, Suite 200, Phoenix, AZ, 85028
Every mortgage company and Loan Officer has the "best" rates, programs, service etc. The resourceful and skilled team at Home Loans By Paige is eager to help you reach your dreams. Mortgages made easy ... How to Qualify For a Low Rate Mortgage without the Headaches, Hassles, or Haggling! First Time Homebuyers ... Low Down Payment.
Affinity Home Mortgage, LLC
3420 East Shea Boulevard, Suite 200, Phoenix, AZ, 85028
We provide excellent service with rates and fees that are hard to beat. With our vast resources, experience, and knowledge, we make the lending process easy peasy. We've got you covered from boring conventional to exotic niche loans! We'll take the time to explain all the different loan options available