Keystone Funding
519 S. Red Haven Lane, Dover, DE, 19901
Keystone Funding provides home loans and mortgage financing in the District of Columbia, Maryland, Virginia, Pennsylvania, and New Jersey. We are A-rated by the Better Business Bureau, and each of our Mortgage Consultants has a minimum of 8 yrs experience in mortgage origination.
1st Capitol Mortgage, Inc.
9 East Loockerman Street, Suite 207, Dover, DE, 19901
1st Capitol Mortgage, Inc. is a licensed Mortgage Brokerage in DE, MD and VA. We have been in business at the same location since 1996. As other brokerages have had to close their doors, 1st Capitol has continued to do well because of our referral based business model.By focusing on our clients' best interest we have maintained a consistent.
Motto Mortgage
16394 Samuel Paynter Blvd, Suite 102, Milton, DE, 19968
Motto Mortgage Prosperity have a lot riding on your loan officer. Since market conditions and mortgage programs change frequently, you need to make sure you're dealing with a top professional who is able to give you quick and accurate financial advice. As an experienced loan officer.
The Mortgage Market of Delaware
34011 Wescoats, Rdlewes, DE, 19958
"Established in 2006, The Mortgage Market of Delaware, LLC is a locally owned and operated family business specializing in residential and commercial real estate lending. We work with 20 national mortgage lenders and financial institutions so we can assist almost any borrower. If we can't do the loan, it probably can't be done!"
True Value Financial LLC
206 Hazel Drive, Bear, DE, 19701
"We have built a strong reputation as an outstanding mortgage brokerage firm, serving the lending needs of real estate professionals, builders and individual homebuyers throughout the state. We're a full service mortgage broker with an experienced staff offering expertise in every area of mortgage lending."
Bank of England Mortgage
19405 Plantation Road, Suite 1A, Rehoboth Beach, DE, 19971
Bank of England Mortgage has been providing down home service. Along with powerful nationwide mortgage loans, we offer clients peace of mind knowing they are working with a credible national mortgage banker. Our success is due primarily to the talent of our people and access to hundreds of mortgage products at industry.
Atlantic Prime Mortgage
19269 Coastal Highway, Suite 1, Rehoboth Beach, DE, 19971
We are a small business located in Annapolis, MD. Our founders, David Jones and Wes Tower, are Annapolis residents and active in the local community. We had a desire to help the community that we love so much, so we started a mortgage company aimed at providing great service and rates to our customers.
Evolve Bank & Trust
19405 Plantations Road, Rehoboth Beach, DE, 19971
Evolve Bank team in 2017 after spending five years in client services. I find my true passion in helping families and individuals succeed in making the most informed decision regarding loan options; tailored towards their specific financial needs. As an experienced loan professional, I can ensure full transparency.
Highlands Mortgage, LLC
56 W. Main Street, Suite 102-A, Newark, DE, 19702
Highlands Mortgage is committed to providing our clients with the highest quality financial services combined with the lowest rates available in your area. Our outstanding mortgage professionals will work with you one on one to ensure that you get a financial solution that is tailored specifically to meet your financing needs.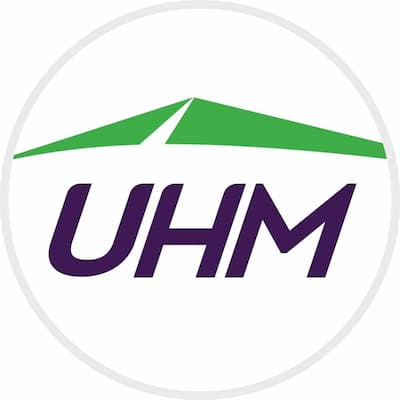 Union Home Mortgage Corp
200 Continental Dr, Suite 401, Newark, DE, 19713
Union Home Mortgage has guided hundreds of thousands of aspiring homebuyers through the process of achieving homeownership. Driven by the belief that homeownership should be accessible for everyone, we go the extra mile for every customer, while providing a personalized experience unmatched in the industry.
ALL AMERICAN MORTGAGE, LTD
30618 Dupont Blvd, Suite 2, Dagsboro, DE, 19939
All American Mortgage, Ltd. do the work for you. Our specialty is comparing rates among the largest lenders in the United States and finding the best possible solution to meet your mortgage needs. We represent many lending institutions and are able to assist clients with both great credit and not so great credit.
Pike Creek Mortgage Services, Inc.
2100 Drummond Plaza, Bldg. 2, Newark, DE, 19711
"Pike Creek Mortgage Services, Inc. has a history of providing consistent and dependable service. We are pleased to offer customized, trusted solutions to meet your home buying needs, no matter what the existing market conditions. With over 24 years experience in the mortgage industry, our qualified,"
Southwind Mortgage Services
208 Bucktail Drive, Wilmington, DE, 19808
Serving Delaware homeowners since 2005, whether you are refinancing your current home or purchasing a new home, Southwind Mortgage Services is a leader in the mortgage industry. Your most expensive asset requires a mortgage consultant who is knowledgeable is aware of your financial objectives & can tailor your needs into the best mortgage product
AMERICA ONE MORTGAGE, LLC
15 East High Street Suite G, Glassboro, NJ, 8028
America One Mortgage, LLC's mission is to serve our customers with honesty, integrity and competence. Our goal is to provide home loans to our clients while providing them with the best service, competitive interest rates, and low closing costs. Furthermore, we pledge to help borrowers overcome roadblocks that can arise while securing a loan.
WHITECAP MORTGAGE LLC
39682 Sunrise Ct, Bethany Beach, DE, 19930
Whitecap Mortgage was founded from a desire to offer a better option to our customers. We believe that you shouldn't have to choose between getting a competitive interest rate or getting an excellent mortgage experience, and from that belief our company was born. We take pride in treating our clients with honesty and integrity.
1 Core Financial
3710 N Market St, Wilmington, DE, 19802
At 1 Core Financial where we aim to serve your mortgage, and real estate service needs in one place with a smile. Let us find, fund, and insure your real estate ventures. 1 Core Financial has helped numerous investors and new home owners realize their financial dreams. 1 Core Financial has developed unique banking relationships
WBG Commercial Lending
488 Montchanin Rd, Montchanin, DE, 19710
WBG Commercial Lending specializes in Commercial Mortgage loans for commercial real estate including owner occupied and investment properties we offer loans of all types. WBG Commercial Lending provides commercial real estate loan solutions in Delaware, Pennsylvania, Maryland, Ohio, New Jersey ,New York and most other states.
Credence Funding Corporation
1200 Technology Drive, Suite A, Aberdeen, MD, 21001
Credence Funding Corporation, we treat each customer as an individual, not a number. We don't place you into a loan profile formula created by the banking industry. We use "common sense" and will help you obtain the best loan possible. We represent a wide range of "A" rated lenders with first quality rates to private "hardship" lenders.
Newrez LLC
1521 Concord Pike, Suite 100, Wilmington, DE, 19803
Newrez LLC (Newrez) is a leading nationwide mortgage lender and servicer. As a lender, NewRez focuses on offering a breadth of industry-leading products, supported by a loan process that blends both human interaction and the benefits of technology into an unparalleled customer experience.
Mortgage Network Solutions, LLC
2036 Foulk Rd, Suite 102, Wilmington, DE, 19810
At Mortgage Network Solutions, LLC, our mission is to set a high standard in the mortgage industry. We are committed to quality customer service - putting the people we serve first. Our goal is to carefully guide you through the home loan process, so that you can confidently select the best mortgage for you