M & M Private Lending Group, LLC
1 West Las Olas Blvd. Suite 500, Fort Lauderdale, FL, 33301
M & M Private Lending Group, LLC Specializes in arranging private money real estate loans. We are a direct lender & we pride ourselves on rapid personalized service while delivering the fairest rates and closing costs available. We are true asset based (hard money) lenders not requiring tax returns, credit checks or bank statements.
MORTGAGE DIRECT, LLC.
501 East Las Olas Blvd. 2nd & 3rd Floor, Fort Lauderdale, FL, 33301
Mortgage Direct is one of the most innovative retail mortgage brokerages in the USA lead by a CEO that has 18 years of experience in the Real Estate Lending world.We are licensed in the state of Florida and our Corporate offices are located in Fort Lauderdale.Mortgage Direct is looking forward to continuing to help thousands of potential homeowners
Florida State Mortgage Group, Inc.
1512 E Broward Blvd #204A, Fort Lauderdale, FL, 33301
At Florida State Mortgage Group, Inc. we are proud to have built a legacy of diligence, professionalism, and customer-oriented business practices. Established in November 2006, the Group has provided tailored mortgage financing solutions in Florida to countless residents, property owners, developers, and maiden investors.
Lendz Financial
300 SE 2nd St, Suite 638, Fort Lauderdale, FL, 33301
Lendz Financial is a Lender Licensed in the State of Florida. Some products and services may not be available in all states. Credit and collateral are subject to review approval. Terms and conditions do apply. This is not a commitment to lend. Programs, rates, terms, and conditions are subject to availability and may change without notice.
Lendency
501 E Las Olas Blvd, Suite 300, Fort Lauderdale, FL, 33301
Our mission is to provide access and opportunity to investors of all experience levels seeking wealth through real estate. We are a private money lender, offering a friendlier service than traditional hard money lenders. Our process is faster and easier than that of banks and conventional lenders.
Private Yacht Finance
1 West Las Olas Blvd, Suite 500, Fort Lauderdale, FL, 33301
We specialize in arranging private hard money real estate loans. We possess over 31 combined years of real estate and private hard money lending experience.Our loans are funded quickly and we pride ourselves on offering the most competitive interest rates and closing costs available.
JLM Capital LLC
515 East Las Olas Blvd, Suite 120, Fort Lauderdale, FL, 33301
We're a private lending company focused on commercial mortgage lending and "business purpose" financing for real estate investors, basing our lending on the collateralized asset. Over the years we've increased market share by focusing on delivering the best products at competitive rates, and faster than any other lenders.
The Rate Outlet
440 NE 4th Ave, Fort Lauderdale, FL, 33301
We are The Rate Outlet, Florida's leading mortgage provider. Buy or refinance your home in less than 20 days. Low rates without wasting any time. Since 2010, The Rate Outlet has been a leader in the South Florida market and has served over 10, 000 clients. We are a mortgage company that can close your home loan in an average of 14-21 days.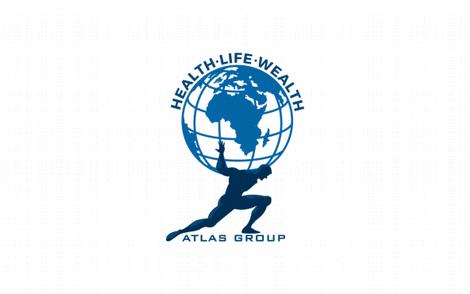 Atlas Financial Group
990 los olas blvd, Fort Lauderdale, FL, 33301
We can close as soon as 5 - 10 days depending on the deal. The Atlas Group's mission is to make the overall process of applying and receiving loans for real estate investors quicker and more reliable by focusing on real estate, technology and superior customer service. Proven to be the most reliable National lender for Fix and Flip and 30 Year Inve
We Florida Financial
P.O. Box 14548, Fort Lauderdale, FL, 33302
We Florida Financial is your credit union. Since 1952 we have served Fort Lauderdale, then Broward County, and today we serve individuals in 46 Florida counties. We Florida Financial is federally insured by the NCUA. We are a not-for-profit cooperative owned by our members who get to earn more and keep more of their money
KLOZE powered
2455 E Sunrise Blvd #PH-1,, Fort Lauderdale, FL, 33304
KLOZE Powered by Nationwide Home Loans Corp is a Florida based mortgage lending firm recognized for its outstanding customer service and a strong reputation for getting even the most difficult of loans closed. We offer a wide variety of mortgage options, competitive pricing and sound advice about what is best for each client's individual situation.
Consumer Real Estate Finance Co.
727 NE 3rd Ave #300, Fort Lauderdale, FL, 33304
"Consumer Real Estate Finance Co. has been serving the USDA Community for more than 10 years. We have un-rivalled expertise and success rate in securing USDA Loans for our clients All our loan officers are USDA loan experts Fast easy loan application process – second to none We have helped thousands of Americans buy a new home
Federated Mortgage Services Inc
925 Intracoastal Drive, Fort Lauderdale, FL, 33304
We have built a strong reputation as an outstanding mortgage lender, serving the lending needs of real estate professionals, mortgage brokers, builders and individual homebuyers throughout the state for the past 35 years. We are a premier service mortgage lender with an experienced staff offering expertise in every area of mortgage
Family First Funding, LLC
1625 SE 17th Street, Fort Lauderdale, FL, 33316
Family First Funding LLC offers high quality mortgage banking and brokering services to residential and business customers. Our aim is to provide our clients with fair and reasonable rates and costs, while keeping our clients informed and educated throughout the process. We will become friends and trusted advisors to our client.
Celebrity Mortgage
320 SE 11th Street, Fort Lauderdale, FL, 33316
Celebrity Mortgage Corporation is dedicated to helping you get the loan you need quickly and easily. Our experienced team of licensed loan originator professionals work tirelessly to assure the mortgage process is seamless from comprehensive pre-approvals to the closing table. Whether you are purchasing a home or simply refinancing your existing
RHOME MORTGAGE LLC
2245 NE 9th Ave, Fort Lauderdale, FL, 33305
RHome Mortgage LLC is committed to helping you find the right mortgage product for your needs. We understand that every borrower is different, and we offer a variety of products to meet your individual requirements. We make the process of securing a mortgage simple and straightforward by offering you the latest in financial tools.
COLONIAL FIRST MORTGAGE FUNDING CORP
3000 NE 30th Place, Suite 103, Fort Lauderdale, FL, 33306
Colonial First Mortgage was opened in August 1996 and has had continued success to present day. Serving primarily South Florida we also finance throughout the entire state. Our primary focus is helping families "finance the American dream". In doing so we feel it is a strong contribution to the surrounding communities.
5 Star Personal Loans
3000 N Federal Hwy, Fort Lauderdale, FL, 33306
AAA Capital Funding is an independent Mortgage Company located in Fort Lauderdale, Florida that provides mortgage and home lending solutions to our clients looking to purchase a home. We are inspired by the need to provide individuals, couples, and families with the benefits that independent mortgage companies can provide.
Americas Mortgage Professionals
2601 E Oakland Park Blvd, Suite 500, Fort Lauderdale, FL, 33306
Americas Mortgage Professionals has over 20 years of direct lending experience, and we take pride in providing our customers with an honest and professional lending experience.Our team members work hard to keep our customers informed, no matter the type of loan we are helping you achieve.
Moore Lending Group
3471 N Federal Hwy #500, Fort Lauderdale, FL, 33306
The Moore Lending Group prides itself in developing lasting relationships with clients and strives to provide excellent customer service. We understand that a home purchase is the largest financial investment one will make in their lifetime. It is important to select a trusted and experienced representative who will be available around the clock.