KBG Tax Service
6750 North Andrews Ave.,, Fort Lauderdale, FL, 33309
KBG TAX service your financial well being is our business. Our goal is to repair your past and prepare you to invest in to your future. We take in clients information analyze the data prepare and process the paperwork and based upon information provided we present the highest refund possible
Universal Home Lending
6499 Powerline Rd, Fort Lauderdale, FL, 33309
Since 2004 Universal Home Lending Corp has built tremendous pride in ourselves, ensuring that all of our clients walk into every transaction with eyes wide open. We take the necessary time to walk you through the process, guiding to make sure you're aware of the choices afforded to you.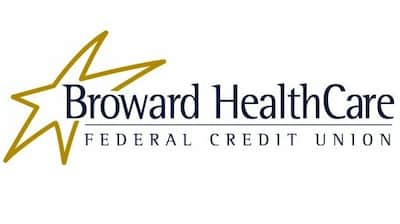 Broward HealthCare Federal Credit Union
2350 West Commercial Blvd, Fort Lauderdale, FL, 33309
At Broward HealthCare Federal Credit Union, we care about you and your financial well-being. We are dedicated to providing you world class member service and the financial advantage to achieve your goals. We provides you with all the features and benefits of being a member of Broward HealthCare Federal Credit Union.
Connect Credit Union
3400 W Commercial Blvd, Fort Lauderdale, FL, 33309
For over 50 years, we have been serving members who are employees of the State of Florida, retirees of the Florida Department of Transportation; employees of firms who have a current contract with the Florida Department of Transportation; those who live or work in Martin, St Lucie, Indian River, De Soto, Glades, Okeechobee, or Charlotte County.
CT Capital, LP
6300 NE 1st Ave, Suite 201, Fort Lauderdale, FL, 33334
CT Capital offers hard money bridge loans for non-conforming loans real estate projects and other business asset financing and consulting. CT is located in Fort Lauderdale and serves borrowers directly as well through brokers. We offer many hard money services, others simply cannot provide.
O'Brien Financial Group Inc
1400 E Oakland Park Blvd, Suite 101A, Oakland Park, FL, 33334
O'Brien Financial Group of Fort Lauderdale has successfully helped many South Florida residents save money on their home financing. Whether you are looking to refinance your current home loan or a first time buyer/investor, the knowledgeable and skilled team at O'Brien Financial Group, Inc. has the experience and dedication needed.
PARKLANE EQUITY LLC
120 E. Oakland Park Blvd. Suite 107, Fort Lauderdale, FL, 33334
Our professional staff has the expertise in the mortgage lending business to help you along the way.Parklane Equity we specialize in Hard Money Loans.We will work to discuss all of your home loan options.Conventional, FHA, VA, Alt A and Investor Rehab Financing Available. Please call Andrew Paleias or Wendy Tyler at 954-568-9045
Refresh Funding
120 E Oakland Park Blvd, Oakland Park, FL, 33334
Refresh Funding is a innovative, licensed lender whose goal is to provide funding solutions for real estate that traditional banks just don't do. We like to think "outside the box" and are excited to bring our years of knowledge in the alternative lending space to real estate funding solutions.
Solutions Mortgage Lending Group
6750 N. Andrews Avenue, Suite # 200, Fort Lauderdale, FL, 33311
Solutions Mortgage Lending Group mission is to serve our customers with honesty, integrity and competence. Our goal is to provide home loans to our clients while providing them with the lowest interest rates and closing costs possible. Furthermore, we pledge to help borrowers overcome roadblocks that can arise while securing a loan
Fuse Group Investment Companies
900 Northwest 6th Street, Suite 201, Fort Lauderdale, FL, 33311
We are a focused, boots on the ground operation with a local presence and local decision making. Our Principals and Advisory Committee all come with substantial backgrounds in various aspects of real estate investment and development segments which enable a swift analysis and understanding of the projects.
AMERICAN MORTGAGE
7071 W Commercial Blvd Suite 2F, Tamarac, FL, 33319
American Mortgage is a mortgage lender focusing on residential refinance loans. We have developed a terrific reputation in the Greater Seattle area and surrounding areas. Currently we are focusing on debt consolidation loans working to help borrowers reduce interest rate risk. We are currently only offering fixed rate mortgage loans.
Fourpath Mortgage
4808 W Commercial Blvd., Spring Hill, FL, 33319
Fourpath Mortgage is led by a team who has been in the industry for over 20 years. As a mortgage firm, we offer a variety of mortgage products, from FHA to Jumbo loans. From our headquarters in Florida, we strive to meet the needs of our clients. We are financing neighborhoods and helping build communities.
Americas Mortgage Professionals
2601 E Oakland Park Blvd, Suite 500, Fort Lauderdale, FL, 33306
Americas Mortgage Professionals has over 20 years of direct lending experience, and we take pride in providing our customers with an honest and professional lending experience.Our team members work hard to keep our customers informed, no matter the type of loan we are helping you achieve.
5 Star Personal Loans
3000 N Federal Hwy, Fort Lauderdale, FL, 33306
AAA Capital Funding is an independent Mortgage Company located in Fort Lauderdale, Florida that provides mortgage and home lending solutions to our clients looking to purchase a home. We are inspired by the need to provide individuals, couples, and families with the benefits that independent mortgage companies can provide.
Moore Lending Group
3471 N Federal Hwy #500, Fort Lauderdale, FL, 33306
The Moore Lending Group prides itself in developing lasting relationships with clients and strives to provide excellent customer service. We understand that a home purchase is the largest financial investment one will make in their lifetime. It is important to select a trusted and experienced representative who will be available around the clock.
COLONIAL FIRST MORTGAGE FUNDING CORP
3000 NE 30th Place, Suite 103, Fort Lauderdale, FL, 33306
Colonial First Mortgage was opened in August 1996 and has had continued success to present day. Serving primarily South Florida we also finance throughout the entire state. Our primary focus is helping families "finance the American dream". In doing so we feel it is a strong contribution to the surrounding communities.
Blue Stream Mortgage Group Inc
2751 East Oakland Park Blvd, Fort Lauderdale, FL, 33306
We are experts in purchase and refinance mortgages and use our wealth of experience to find the most economical loan options for our clients. Our technology provides an efficient and innovative experience for our clients. Through our website you can submit a secure loan application or pre-qualify for a home purchase.
Flipper Loans LLC
2787 E. Oakland Park Blvd, Fort Lauderdale, FL, 33306
At flipper Loans we design the program to fit your needs, not ours. We have programs for Wholesaler referrals, Fix and flip Investors and long term rental programs.We Make Hard Money Loans for Real Estate Investors, Simple and Fast and also We are a small local lender that services the entire country with loans to investors
Monroe Funding - Florida Hard Money Lending
3015 N Ocean Blvd, Suite 104, Fort Lauderdale, FL, 33308
Monroe Funding is a private mortgage lender focused on one-stop shopping for all real estate borrowing needs.Proudly serving homeowners and investors in Florida and Virginia providing hard money loans, commercial mortgages & home loans & a direct mortgage lender serving Florida with a variety of products to fit the needs of real estate investors.
EquityMax
6216 N. Federal Hwy., Fort Lauderdale, FL, 33308
EquityMax has been specializing in non-qualifying, hard-money real estate financing since 1990 as a family owned-and-operated enterprise. Our South Florida office caters to real estate investors throughout the country, looking to purchase or refinance real property. We are a fully licensed Mortgage Lender, Mortgage Brokerage, and Real Estate Brok