Baker Collins
260 Peachtree St Suite 1002, Atlanta, GA, 30303
Baker Collins & CoWe produce fast, reasonable, secure real estate loans that enable investors to close quickly on residential or commercial property investments. Baker Collins private money lenders, also known as hard money lenders, issue real estate financing that avoids the time-consuming process and requirements of conventional lenders.
Gist Group LLC
235 Peachtree Street NE, Atlanta, GA, 30303
Gist Group LLC is a First Class Commercial Real Estate Firm. Established in 2013 in Myrtle Beach, SC. Currently owned and operated in Atlanta, GA. Gist Group LLC has been positioned as a leader in finance brokerage industry. Reviewing thousands of Business and Real Estate projects annually.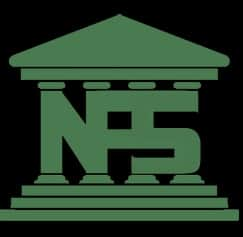 National Funding Service
260 Peachtree St Suite 1002, Atlanta, GA, 30303
Our mission is to set a high standard in the loan industry. We are committed to quality customer service - putting the people we serve first. Our goal is to carefully guide you through the loan process, so that you can confidently select the best loan for you and your company from the many loan options that are available today.
AGAP Commercial Services
235 Peachtree St. NE, Suite 434, Atlanta, GA, 30303
At AGAP Commercial Services, where the monetary needs of your business are met through flexible financing solutions. It's no secret that getting capital can be difficult. Low credit scores, cash flow problems, & a lack of collateral can prevent business owners from getting the funds & financing they need to succeed. That is where AGAP comes in.
Citizens Trust Bank
260 Peachtree St Suite 1002, Atlanta, GA, 30303
We have built financial relationships since 1921 –we remain committed to providing personalized service and financial solutions to meet the growing needs of an entire community. Through a legacy built on principle, we go beyond meeting needs of offering banking products and service solutions; our mission is to financially empower our customers
Coca-Cola Federal Credit Union
1 Coca-Cola Plaza NW, Atlanta, GA, 30313
Coca-Cola Credit Union (CCCU) was founded in 1965 to offer associates of The Coca-Cola Company and immediate family members a full range of financial services and benefits. When you're a member, the credit union principle of "Partner with members to achieve financial success" allows us to tailor programs and services to meet your needs
Powerco Federal Credit Union
241 Ralph McGill Boulevard NE, Atlanta, GA, 30308
Powerco is a federally insured financial institution headquartered in Atlanta, Georgia. Chartered in 1935, Powerco, with over $185 million in assets, is one of the largest and fastest growing credit unions in the State of Georgia. More than 21, 000 members and their families are served by dedicated professionals in eight branches in GA & MS.
Premier Lending Solutions
931 Monroe Dr NE, Suite 102165, Atlanta, GA, 30308
Premier Lending Solutions is a private lending company based in Atlanta, Georgia. We provide residential and commercial financing to investors, rehabbers and commercial property owners. Premier Lending Solutions was initially formed to service the needs of investors in the State of Georgia.
Groundfloor
600 Peachtree St. NE, Suite 810, Atlanta, GA, 30308
GROUNDFLOOR was born out of the belief that there is a fundamentally better way to capitalize America. Banks and Wall Street can't be trusted to do it, but your fellow Americans can. We believe that a critical mass of individual investors can make a difference, keep capital flowing, and therefore keep an important part of our economy moving.
770 Hard Cash
592 Lawton Street SW, Atlanta, GA, 30310
With more than 70 years experience behind us, 770 Hard Cash was founded in Atlanta, Georgia. Since inception, our success has been based on unique marketing strategies, competitive lending programs and our focus on 100% customer satisfaction.Our customers keep us as their preferred hard money lender
LoanGIANT
1100 Peachtree Street NE, 11th Floor, Atlanta, GA, 30309
Loangiant LLC is a Georgia Domestic Limited-Liability Company filed On July 12, 2019. The company's filing status is listed as Active/Compliance and its File Number is 19095669. The Registered Agent on file for this company is Katherine Loyd and is located at 1100 Peachtree Street Ne 7th Floor, Atlanta, GA 30309.
Harbor Private Equity
1075 Peachtree Street NE, Suite 3650, Atlanta, GA, 30309
Harbor Equity management team has over 75 years experience in this marketplace with tens of millions of profits under its management. In 2009 residential, not commercial, real estate collapsed and the accompanying credit crunch afforded us the opportunity to pursue its management of a publicly held company.
SL Lending
1939 Hosea Williams Drive, Atlanta, GA, 30317
Atticus is one of the co-founders of Stryant Investments, LLC and Stryant Construction, Inc. The companies were also co-founded by Stan Sugarman in 2009 with the purpose of finding distressed or undervalued real estate investments in the metro Atlanta area since they had individually been pursuing opportunities since 2007.
AHP Capital
755 Commerce Drive, Suite 803, Decatur, GA, 30030
AHP Capital Out of the depths of the recession of the mid 2000s and the largest loss of real estate value in US history David Dick and Jim Cantrell formed a new real estate company with a diversified approach to lending and investing. and also Their new company combined construction, property management, sales and lending.
MembersFirst Credit Union
2476 Lawrenceville Hwy, Decatur, GA, 30033
Established in 1953, and named by and for its members, MembersFirst Credit Union has a tradition of serving those who serve others. The vast majority of our members provide daily care and nurturing to our loved ones. We proudly partner with some of the best healthcare facilities in the state of Georgia
SunTrust Bank
2162 Henderson Mill Rd NE, Atlanta, GA, 30345
SunTrust and BB&T have joined to become Truist. We're building a better future together Truist Financial Corporation (NYSE: TFC) is a purpose-driven company dedicated to building a better future for its clients, teammates and communities. With 275 years of combined BB&T and SunTrust history, Truist is one of the nation's largest financial services.
CDC Federal Credit Union
2301 Parklake Drive, Atlanta, GA, 30345
CDC Federal Credit Union, we understand each member has different money management skills with unique needs. That is why we offer a wide variety of products and services to meet those needs in your current stage of life. If you are just starting out, you may need a savings and checking account.
Commercial Loan Direct
5555 Glenridge Connector 2nd Floor, Atlanta, GA, 30342
Commercial Loan Direct (CLD Capital) is a correspondent and an mortgage banker. Commercial Loan Direct has partnered with institutional investors, Fannie Mae, Freddie Mac, FHA, SBA, USDA, life insurance companies, banks and real estate investment trusts to bring you a wide selection of additional financing vehicles.
Investor Rehab Funding LLC.
1870 The Exchange Suite 200, Atlanta, GA, 30339
Our investor funding programs and processing procedures are designed using today's advanced technology, which include a more simplistic approach to the loan funding process and a very competitive pricing model that's literally unmatched in today's real estate financing market. We want to make sure your experience is frictionless.
Locklin Capital LLC
100 Atlanta, GA 30339, Atlanta, GA, 30339
Locklin Capital for simple, cost-effective funding programs so they can focus on executing their project. We offer real solutions in the form of faster closings, same-day qualifications, ongoing account management, and consultative risk analysis on your potential projects. We do everything in our power to ensure you complete a successful project.