Maui County Federal Credit Union
1888 Wili Pa Loop, Wailuku, HI, 96793
Maui County Federal Credit Union was originally established in 1937 to serve the needs of Maui's County, State, and Federal government employees and their families. It is the largest credit union on Maui with 55 employees serving nearly 20,000 members throughout the County of Maui. Anyone that lives, works,
New Freedom Funding
435 E 400 S, Orem, UT, 84097
Fast, reliable closings for non-owner occupied real estate. We have been closing loans since 2007. We close on both residential (non-owner occupied) including SFR, 2-4 Units and Multi-family units. We also close on all income producing commercial properties including cannibas, retail, hospitality, warehouse, industrial, etc.
Anchor Loans
One Baxter Way #220, Thousand Oaks, CA, 91362
Anchor Loans is the nation's number one private direct lender to fix-and-flip investors, and was the first to fund more than $1 billion in loans in a single year. Anchor remains the industry leader, providing over $1 billion in fix-and-flip financing every year since 2016 — with life-to-date fundings surpassing $8.3 billion.
AAA Capital Investment Inc
117 S Garfield Ave,, Alhambra, CA, 91801
AAA LENDINGS is a direct mortgage lender with many years of lending experience. We have a group of experienced professionals providing services for our clients. We offer variety loan programs in DSCR Loan, Bank Statement Loan, WVOE, Conventional, FHA, VA, and Foreign National Loan. We always put customer's needs first and provide the
Garden Island FCU
2973 Kele Street, Lihue, HI, 96766
On February 8,1938, a Federal Charter was issued to Lihue Federal Credit Union covering the employees of The Lihue Plantation Company, Ltd. and its wholly owned subsidiaries; East Kauai Water Company, Kauai Stores and Waiahi Electric Company (merged with Kauai Electric Company). In 2007, we changed our name to Garden Island Federal Credit Unio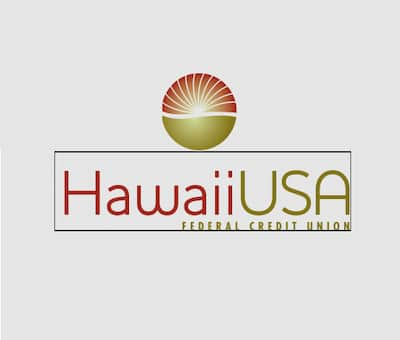 HawaiiUSA Federal Credit Union
1226 College Walk, Honolulu, HI, 96817
we originally opened as a credit union for educators. Though times have changed and we've grown into so much more, we never lost sight of who we serve. That's why we partnered with 122 schools and organizations across the state of Hawai'i in 2020. In addition, we awarded 21 scholarships and granted 41 career enhancement stipends to educators.
GoKapital Mortgage
2150 Coral Way Suite 1A, Miami, FL, 33145
GoKapital, Inc. offers business loans and real estate financing to entrepreneurs and investors nationwide. Whether you're looking for working capital to expand your business, purchase equipment, or hire more employees, we can help. We offer 24 hour loan approvals, a quick funding process, and work with all business types.
Salman Capital Funding
35 journal Sq, Jersey City, NJ, 07306
Salman Capital is a family-owned In-house direct lender that provides financing for real estate investors nationally. With our own discretionary capital, we provide Bridge 12-24 month term IO financing for acquiring and stabilizing a property. We also provide asset-based DSCR financing for traditional and short term rental properties.

Purple Lion Inc.
8620 Ventura Blvd., Studio City, CA, 91640
Purple Lion Inc stands out in the jungle of hard money lenders. While we appear aggressive because we are Lions you know we are friendly because of our royal color Purple. If you need a loan quickly we probably can get it for you timely and at a reasonable rate and term. We love to help our clients attain their financial goals.
RCN Capital
75 Gerber Rd East Suite 102, South Windsor, CT, 06074
RCN Capital®, LLC is a national, direct private lender. We provide short-term commercial loans ranging from $50k to $2.5M+ to fund the purchase and rehab of non-owner occupied residential and commercial properties, provide bridge loans, and provide real estate-backed lines of credit.