MORTGAGE SOLUTIONS
321 N Main St., Bellevue, ID, 83313
Mortgage Solutions delivers quick and precise mortgage loans to homebuyers and homeowners that will best suit their personal financial portfolios. Offered loan products include Conventional and Jumbo/High Balance, Construction Loans, FHA, USDA, and VA. Mortgage Solutions manages the process for you by applying for loans with different lenders,
Mountain Home Mortgage
797 S Haskett St, Mountain Home, ID, 83647
At Mountain Home Mortgage, we believe that we have a duty to educate and prepare borrowers for the commitment of a mortgage. We know that the home buying process can be stressful and we aim to make our clients feel like special friends as we help them achieve the dream of home ownership.
Pioneer Federal Credit Union
250 W 3rd S, Mountain Home, ID, 83647
PFCU is a not-for-profit, member-owned and member-operated financial cooperative. Established in 1954, PFCU has grown to move the money forward of more than 43, 000 members. We're dedicated to providing our members with the very best in financial services at competitive rates and terms.
Idaho Central Credit Union
4400 Central Way, Chubbuck, ID, 83202
At first glance, one might think that Idaho Central Credit Union is like any other financial institution. However, many Idahoans like you know better. Idaho Central is the premier credit union in Idaho and offers full-service locations throughout the Treasure Valley, Magic Valley, Eastern Idaho.
The Mortgage Specialists
770 East Chubbuck Road, Pocatello, ID, 83202
"The Mortgage Specialists is an industry-leading mortgage brokerage firm in Idaho with one goal in mind: to get you the best mortgage possible. From beginning to end, our team of highly qualified mortgage brokers will simplify the process for you. We have established connections with several noteworthy lenders in the country,
Advantage Plus Federal Credit Union
2133 E Center St, Pocatello, ID, 83201
We are a locally owned and operated credit union serving the communities in the Southeastern Idaho area. Since first opening our doors in 1953, Advantage Plus FCU has always been a credit union with 100% focus on the betterment of our member base. That means that all product, supplemental resources.
Signet Mortgage
3060 S Rookery Ln, Boise, ID, 83706
At Signet Mortgage we've chosen to become experts in reverse mortgages and renovation lending in addition to conventional and jumbo mortgages. Our objective is to offer a wide range of home and investment property financing for our clients. We can provide expert advice for the first-time homebuyer as well as our senior clients purchasing
Benchmark Mortgage
2535 W State St, Boise, ID, 83702
Benchmark is a full-service mortgage banker and seller-servicer. Founded in 1999, the company is headquartered in Plano, TX . We're licensed in 48 states across the United States and service loans nationwide. We are a community of mortgage professionals that are united by the Benchmark core values - success, relationship, dynamic, excellence
Payette Financial Services
202 N. 9th Street, Suite 300, Boise, ID, 83702
Payette Financial is a direct private money lender specializing in financing difficult transactions that conventional lenders avoid. We also buy performing and non-performing commercial loans from third parties. We offer funds to borrowers in Idaho, Arizona, Colorado, Montana, Nevada, New Mexico, Oregon, Utah, Washington, and Wyoming (and possibly
Ameripro Mortgage llc
950 W Bannock Street, Suite 1100, Boise, ID, 83702
Our mission is to serve our customers with honesty integrity and competence. Our goal is to provide home loans to our clients while providing them with the lowest interest rates and closing costs possible. Furthermore, we pledge to help borrowers overcome roadblocks that can arise while securing a loan.
Blue Sky Financial LLC
877 West Main Street, Suite 600, Boise, ID, 83702
Blue Sky Financial, LLC puts you in control of your home loan process with industry leading technology. When you create an online account on our website you'll be able to submit for financing with ease. Apply online, upload income and asset documents, and receive your mortgage disclosures, all at a click of a button.
Mortgage Professionals of Sun Valley Inc
800 West Main Street, Suite 1460, Boise, ID, 83702
Mortgage Professionals of Sun Valley, your premier mortgage company in Boise, ID & the surrounding area. We provide a variety of mortgage services, including residential mortgage, commercial mortgage, home loans, jumbo loans, & refinance. We have the skill and experience necessary to serve as your full-service mortgage broker and mortgage lender.
Idaho United Credit Union
333 N. 13th Street, Boise, ID, 83702
Idaho United Credit Union is a credit union with a "small town" feel. With two branches, Boise and Meridian, we have the opportunity to get to know our members and meet their needs. Visit our website, call or stop by for more information. It is our commitment to our members to keep fees and charges to a minimum.
Alpha Lending, LLC
3379 N. Lakeharbor Ln., Boise, ID, 83703
We offer bridge and commercial loans in Southern Idaho, Boise, Twin Falls, Nampa, and the surrounding areas. We work with private money sources to bring borrowers and lenders together and help our clients secure funding for a wide range of real estate loan needs. Our in-house underwriting department streamlines loans.
Trust Alliance Capital
2225 W. Broadway St, Suite J, Idaho Falls, ID, 83402
Trust Alliance Capital has been serving commercial customers' financing needs for over 15 years. Currently holding an A+ rating with the Better Business Bureau. Our expertise in commercial equipment financing, SBA/USDA loans, and commercial real estate will help you move forward in your business
Copper River Funding
1070 River Walk Dr, Suite 258, Idaho Falls, ID, 83402
Copper River Funding offers individuals convenient access to the rewarding opportunities available through private commercial real estate bridge lending. Our disciplined and risk-controlled strategy is designed to help you protect your capital and generate high current income. The members of the CRF management team have amassed over 40 years
Nexus Mortgage Lending
550 W. Sunnyside Road, Suite 11, Idaho Falls, ID, 83402
At Nexus Mortgage Lending, we believe that it is our responsibility to be the connection between our clients and their goals of homeownership. It is our goal to educate our clients, provide them with financing options to meet their individual needs, and link them with world-class lending institutions.
Idaho Finance
5800 West Fairview Avenue, Boise, ID, 83704
Idaho Finance is a local company that offers installment loans for people with good, fair, and bad credit. We started our company as a legitimate installment loan company that would operate with fairness and honesty. We want to help people with bad credit get the help they need while building their credit.
Big River Mortgage
10020 W Fairview Ave, Suite 201, Boise, ID, 83704
At Big River Mortgage we take great pride in being "the one above". We follow a boutique approach to residential lending that starkly stands out in an industry that is dominated by large, impersonal banks. Big River Mortgage takes great pride in the fact that we offer the very best industry personnel and technology available.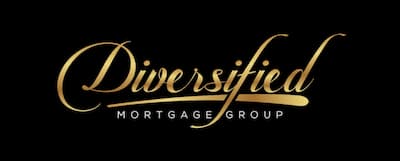 Diversified Mortgage Group
7977 W Marigold St, Garden City, ID, 83714
In Boise, Idaho, Diversified Mortgage Group has been providing quality real estate financing for over 14 years. With a proven track record, we strive to serve the lending needs of every homebuyer, and are dedicated to finding a home loan with a rate, terms and cost to meet your unique needs.