Paradise Bank
2420 N. Federal Hwy, Boca Raton, FL, 33431
At Paradise Bank, we are dedicated to serving the long-term financial health of our customers so you can conduct your banking needs safely, securely & conveniently. Our products and services have been developed in partnership with our customers, business owners and managers. We use the latest technology to enhance personal service, not replace it.
American Community Bank of Indiana
7880 Wicker Avenue, Saint John, IN, 46373
American Community Bank of Indiana is a local bank serving the NWI area, exclusively, for over a century! We are a true community bank that is proud to remain a faithfully local institution dedicated to being your financial partner throughout life. The bank offers a full array of personal and business banking solutions.
NOVA® Home Loans
2810 N. Swan Rd, Suite 160, Tucson, AZ, 85712
NOVA Financial & Investment Corporation, dba NOVA Home Loans (NMLS 3087) has built a strong reputation for providing exceptional service to our customers. NOVA Home Loans is licensed to lend in AZ, CA, CO, FL, IL, OR, UT, NM, NV, WA, TX, IN, KY, NE, and PA | BK#0902429 | Equal Housing Opportunity |
Paramount Residential Mortgage Group, Inc.™
1321 8th Ave North, Suite 201-A B & C, Great Falls, MT, 59401
PRMG has built our legacy as a nationally recognized leading lender in the mortgage industry. As a top privately held mortgage banker, PRMG has successfully helped thousands of borrowers purchase and refinance their homes across the country. PRMG is a Fannie Mae and Freddie Mac direct lender, offering standard conventional products
CPL Investments LLC
650 E Carmel Dr, Suite 320, Carmel, IN, 46032
CPL Investments company individually run with Constantine at the helm, has grown into a fully functional team focused on building systems and processes to execute investments quickly. Developing a more robust internal team of thinkers and problem solvers has increased efficiencies and helped.
Planet Cheapskate Home Loans
1029 W Douglas Suite #202, Wichita, KS, 67213
My passion is educating & guiding families through the home loan process. I am driven to find the best financing opportunity for every home buyer. I do this by making banks compete to give us their very best offer. Growing up in Peck KS the old-school values of hard work and honesty were instilled in me from a very young age. I use these same princ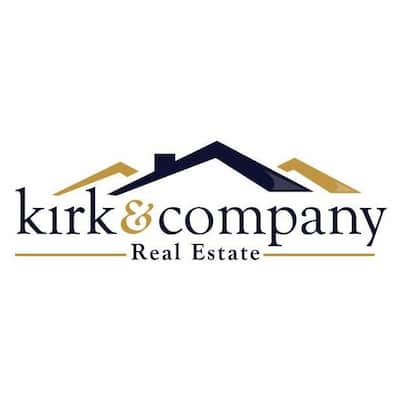 Kirk and Company Real Estate
9800 Connecticut Dr, Crown Point, IN, 46307
"Full Service Real Estate Company that Guarantees the Sale of a Home or They'll Buy It!* *Seller and Kirk must agree on price and closing date. While many agents will promise to sell your home, the reality of the real estate market is that this simply doesn't always happen. Even if the home does eventually sell, the homeowner"
Community State Bank (Avilla, IN)
802 E Albion St, Avilla, IN, 46710
Community State Bank came into existence in 1931 in the town of Avilla, Indiana. The organizers were mostly local merchants and farmers. Religious and civic leaders, recognizing the need for a local bank, entered into the movement. Community State Bank now has four locations in Avilla, Kendallville, Albion and Auburn.
DEVELOPER'S MORTGAGE COMPANY
1800 Byberry Road, Ste. 1104, Huntingdon Valley, PA, 19006
Developer's Mortgage Company collects information from Website visitors and also obtains information from third parties (including from service providers) in the course of providing our mortgage and loan origination services (our "Services"), which we may add to the data we obtain through the Website.
Community Mortgage Lending Corporation
5743 Wilkie Drive, Suite 3, Fort Wayne, IN, 46804
We are committed to quality customer service - putting the people we serve first. Take advantage of our expertise in the residential lending industry by applying online today and also Community Mortgage Lending, we have the right loan program for you. Whether you looking for Purchase, Refinance, or Specialized Loans, we can do it!