Anchor Mortgage Company Inc
3821 Route 28, Marstons Mills, MA, 02648
Our staff is readily accessible to our clients and we work hard to help them obtain the best loan for them, no matter what their situation. To talk with one of our mortgage professionals please call our office using the numbers below, or fill out our information form to the right.
Consolidated Mortgage Associates LLC
335 Cotuit Road, Unit 3, Sandwich, MA, 02563
Our mission is to serve our customers with honesty, integrity and competence. Our goal is to provide home loans to our clients while providing them with the lowest interest rates and closing costs possible. Furthermore, we pledge to help borrowers overcome roadblocks that can arise while securing a loan.
MortgageSafe
17R Academy Lane, Falmouth, MA, 02540
We are here to help. Feel free to ask any questions you may have about the most sensible financing options for your present or future home. You will soon find MORTGAGESAFE is your local & trusted source for outstanding rates lower monthly payments and prompt personal attention that guides you through the mortgage application process in record time.
Slade Mortgage Group, Inc.
160 Katharine Lee Bates Road, Falmouth, MA, 02540
Our team is led by Mike Burton, a 1984 graduate of the University Of Massachusetts School Of Business with a Bachelor Degree in business administration and finance. Mike has over 29 years of experience as a mortgage loan originator. Mike learned the ins-and-outs of the business working at Commonwealth Mortgage Company.
Martha's Vineyard Savings Bank
78 Main Street, Edgartown, MA, 02539
Established and chartered in 1955, Martha's Vineyard Savings Bank is the last mutual savings bank created in Massachusetts. However, the Bank traces its financial roots back to 1909 when a group of people dedicated to the Island introduced co-operative banking to Martha's Vineyard.
Martha's Vineyard Mortgage Company LLC
107 Beach Road, Suite 101, Vineyard Haven, MA, 02568
Martha's Vineyard Mortgage! We specialize in purchases and refinances of all types offering the most competetive rates and stellar service. Island residents and Owners/Brokers Polly K. Bassett and Carol Borselle have each been in the mortgage business on the Vineyard for over 25 years, and have relationships with realtors
PCT Federal Credit Union
2203 Cranberry Highway, West Wareham, MA, 02576
PCT Federal Credit Union was established in 1962 by a group of teachers. It began its operation out of the Treasurer's home, later a storeroom in a school, then once again in home of the prevailing Treasurer and at present occupies a building at 2203 Cranberry Highway in West Wareham
Derby Street Mortgage Inc
10 Ouimet Lane, Plymouth, MA, 02360
Derby Street Mortgage Inc is committed to helping you find the right mortgage product for your needs. We understand that every borrower is different, and we offer a variety of products to meet your individual requirements. We make the process of securing a mortgage simple and straightforward by offering you the latest in financial tools.
Cape Cod 5 Lending and Wealth Management Office
2745 Main St, Brewster, MA, 02631
"Cape Cod 5 is a mutually-owned, independent state-chartered savings bank with $4.4 billion in assets, offering a broad range of products, tools and services to empower the financial lives of its customers. We at Cape Cod 5 are committed to serving our customers with the highest level of ethics as their trusted financial partner"
Alltrust Credit Union
123 Alden Road, Fairhaven, MA, 02719
We got our start in 1922, during the early days of America's credit union movement as a telephone workers credit union. Since then, we've earned the trust of thousands of members in Massachusetts and Rhode Island by offering long-term dependability, sound advice, great local service,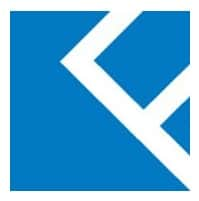 First Citizens' Federal Credit Union
200 Mill Road, Suite 100, Fairhaven, MA, 02719
First Citizens' Federal Credit Union was originally named Bristol Credit Union and was organized as a State Chartered Credit Union on November 17, 1937, to serve employees and residents of Bristol County, Massachusetts. Our name was changed to Citizens' Credit Union when we expanded our operating field of membership to include Bristol, etc
Onshore Mortgage
45 Weeden Road, Fairhaven, MA, 02719
Your family and your future is our focus. As a homeowner and New England resident myself, Grant Menard dedicated to earning your trust before starting the mortgage process. We will spend the extra time necessary to understand your personal needs and then put 23 years of lending experience to work
Acushnet Federal Credit Union
112 Main Street, Acushnet, MA, 02743
Acushnet Federal Credit Union has as its mission the responsibility for providing an efficient, effective, and well-managed financial institution that meets the needs of its membership. In order to accomplish this mission, the AFCU will continue a sound yet progressive asset management strategy and provide new and improved financial services.
Nauset Mortgage
23 Brewster Cross Rd, Orleans, MA, 02653
Nauset Mortgage LLC was founded in 2004 by Pablo Parada Pentz. Our mission at Nauset Mortgage LLC is to take an educated approach to mortgage financing. We do this by partnering with our clients and seeing them reach their financial goals, as they relate to mortgage lending, by utilizing a broad spectrum of property based lending programs.
Coastal M & A
700 Pleasant Street, Suite 330D, New Bedford, MA, 02740
Coastal M&A, we tend to work with companies with transactional values of $1, 000, 000 to $25, 000, 000. Located in New Bedford, Massachusetts, our New England location allows us to serve the business buying and selling needs, and the M&A advisory requirements, of clients across Massachusetts, Rhode Island, Connecticut, and New Hampshire.
Coastal New England Federal Credit Union
93 Union St, New Bedford, MA, 02740
Coastal New England Federal Credit Union is a member-owned, non-profit financial institution which serves the community Bristol County. Coastal New England FCU, formerly known as "St. Anne Credit Union", was established on August 3rd, 1911, making us the oldest credit union in Southeastern Massachusetts.
New Bedford Credit Union
1150 Purchase Street, New Bedford, MA, 02740
NBCU is a community based credit union which seeks to maintain its independence by providing its members with the best service possible within its resources and through a wide range of products. It will attempt to assist members to achieve financial success by offering advice, paying the highest rates possible on shares.
Loanscale
262 Union Street, Suite 100, New Bedford, MA, 02740
Loanscale provides a great experience throughout the mortgage process for both the mortgage broker and the borrower. We enable the broker to focus on selling loans instead of training and managing operations staff. The loan officer has peace of mind as our Broker Dashboard shows the status of their loan
St. Anthony of New Bedford Federal Credit Union
1743 Acushnet Avenue, New Bedford, MA, 02746
St. Anthony of New Bedford Federal Credit Union is your local credit union. We are a federally chartered community credit union. Anyone living, working or having business within Bristol County is eligible to join.St. Anthony of New Bedford Federal Credit Union, a member owned co-operative, is a full service financial institution offering a variety
Castle Mortgage Brokerage Inc
1819 Acushnet Ave, New Bedford, MA, 02746
Our focus is to help you achieve the "American Dream" through proper financing of your home purchase or refinance. We have a vested interest in satisfying your needs. We will select the best lender from are many sources to provide you with a loan that needs your individual needs.