Fidelity Bank MA
9 Leominster Connector, Leominster, MA, 01453
The goliath banks of 1888 weren't interested in providing a high quality banking experience to the hard working middle class of our community. They were only interested in what was in people's wallets, not what was in their hearts. That's where we came in. Fidelity Cooperative Bank first opened its doors in 1888.
Leominster Employees Federal Credit Union
24 Church Street, Leominster, MA, 01453
Leominster Employees Federal Credit Union is a unique non-profit financial institution that is owned and operated for the benefit of its' membership, the City of Leominster Municipal employees, and their families. The Leominster Employees Federal Credit Union came into being in 1995
Leominster Credit Union
20 Adams Street, Leominster, MA, 01453
Leominster Credit Union is a member-owned, not-for-profit cooperative financial institution. For more than 65 years, we have provided a full range of deposit, lending, and other financial services to North Central Massachusetts residents. Today, we are proud to claim more than 50, 000 members. Leominster Credit Union is headquartered in Leominster,
IC Federal Credit Union - Main Office
300 Bemis Road, Fitchburg, MA, 01420
We are a full-service Credit Union, but more importantly, we're people like you, helping people like you. Yes…we have checking and saving accounts; auto loans and mortgages…you get the gist. But what we pride ourselves most on is helping you through every stage of your life. IC was founded in 1928.
Premiere Mortgage Services Inc.
11 Malvern Hill Road, Sterling, MA, 01564
PREMIERE MORTGAGE SERVICES, INC., where you'll find the best mortgage rates and a loan program that's best for you. We provide Massachusetts and New Hampshire mortgage loans for home purchases and refinancing. Our team of professionals is eager to help you with this big financial decision.
Wachusett Mortgage Corporation
45 Sterling St, West Boylston, MA, 01583
The Wachusett Mortgage Corporation is your premier mortgage broker located in West Boylston, Massachusetts. The ownership team prides themselves on offering some of the most competitive rates in the area and makes the loan process simple and straightforward for borrowers seeking a mortgage in Massachusetts.
GFA Federal Credit Union
229 Parker St, Gardner, MA, 01440
GFA Federal Credit Union is a full service, Member-owned, community financial institution serving Central Massachusetts & Southern New Hampshire, with branch locations in Ashburnham, Gardner, Hubbardston, Keene, Leominster, Peterborough, Rindge, Rutland & Winchendon. Offering Personal, Business, Investment & Insurance solutions to help buy a home.
LoanMax Inc
81 Adams Street, Boylston, MA, 01505
At LoanMax is to bring affordable mortgage financing to consumers by keeping the mortgage process efficient and inexpensive. Our overhead is LOW and we pass those savings onto you. Hear our name on the radio? NEVER! You, the consumer, end up paying for it in the long run. Our small budget for advertising on the internet may have helped you.
Face-To-Face Mortgage Company
554 Reservoir Street, Holden, MA, 01520
Face To Face is committed to helping you find the right mortgage product for your needs. We understand that every borrower is different, and we offer a variety of products to meet your individual requirements. We make the process of securing a mortgage simple and straightforward by offering you the latest in financial tools
Worcester Police Department Credit Union
805 West Boylston Street, Worcester, MA, 01606
The Worcester Police Department Credit Union was incorporated on November 22, 1946 and officially opened for business on February 1, 1947. The first official incorporators' meeting was held on October 22nd, 1946. In attendance were Boleslaw Izbicki, Frank R. Stake, George P. Merril, Joseph Turner Jr., Iver C. Blomstrom and more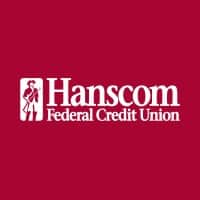 Hanscom Federal Credit Union
25 Porter Road, Suite 100, Littleton, MA, 01460
With $1.7 billion in assets and over 90, 000 members, we are one of the most trusted credit unions headquartered in Massachusetts. Our mobile services, education programs, and innovative products are designed to help our members become financially self-sufficient and successful, whether they're well-established or just starting out.
Home Advantage Mortgage Corporation
312 Great Road, Littleton, MA, 01460
Home Advantage Mortage Corporation is a licensed mortgage broker, located in Littleton, Massachusetts. Established in 1993, we are licensed in Massachusetts, New Hampshire, and Maine. We offer a wide range of mortgage products at the most competitive rates available. Our products are not limited to "A" type borrowers.
WORKERS CREDIT UNION
119 Russell Street, Littleton, MA, 01460
Our members – both long-time and brand-new – have chosen Workers for full banking services to meet a lifetime of financial needs, and we can help you, too. We would love to show you how we can save you money, and make banking easier, and more convenient.We take the time to focus on the things that are important to you
Avidia Bank
42 Main Street, Hudson, MA, 01749
Avidia Bank is a responsive & independent community bank providing the best banking and financial services to individuals, families & businesses. Avidia Bank is a mutual community bank, headquartered in Hudson, MA with branches throughout Central Massachusetts. Our full-service offices are in Hudson, Westborough, Clinton, Leominster, Marlborough.
PRESTIGE HOME MORTGAGE, LLC
6 MAPLE STREET, SUITE 202, NORTHBOROUGH, MA, 1532
We're full service mortgage broker with an experienced staff offering expertise in every area of mortgage lending..from purchase to refinance to construction lending.We have access to a full range of mortgage sources & all of our lending specialists are dedicated to finding the right loan-with the best rates,terms & costs-to meet your unique needs
Capital Biz Solutions, Inc
474 Grove St, Worcester, MA, 01605
Our main objective is to help companies acquire the capital they need to grow their business on their terms. We will guide you through the process and outline the lending parameters. It is our job to insure you're well informed, and there are no surprises. It is our pledge to provide you with the best business lending available.
Worcester Fire Dept Credit Union
34 Glennie Street, Worcester, MA, 01605
Firefighters of the City of Worcester have benefited from a long and rich history of member service. It has evolved over the years from a "savings and loan" business to a full service financial institution.When you become a member of the Worcester Fire Deptartment Credit Union, you also become an owner. We will continue through sound investments
Cornerstone Bank, National Association
230 Park Avenue, Worcester, MA, 01609
Cornerstone Bank was formed in 2017 & was built on the foundation of two local, mutual banks joining together— Southbridge Savings Bank & SpencerBANK (founded in 1871). Based in Worcester, Massachusetts, we currently operate 13 branch offices.Cornerstone Bank is a local, community bank dedicated to providing high-quality, personal customer service.
AllCom Credit Union
36 Park Avenue, Worcester, MA, 01609
"AllCom Credit Union is a full-service, not-for-profit, community-chartered financial services organization. Founded in 1922, we celebrated 90 years in business in 2012. AllCom was originally chartered to provide financial services exclusively to employees of the Telephone Company."
Team Hunton
50 Elm Street, Suite 8, Worcester, MA, 01609
We are a full-service mortgage brokerage with access to over 50 different lending options to help find you the best rate and best structure for your mortgage to suit your short and long term financial needs We can offer access to a myriad of mortgage types from no down payments & first time home buyer programs to investor loans