Coastal M & A
700 Pleasant Street, Suite 330D, New Bedford, MA, 02740
Coastal M&A, we tend to work with companies with transactional values of $1, 000, 000 to $25, 000, 000. Located in New Bedford, Massachusetts, our New England location allows us to serve the business buying and selling needs, and the M&A advisory requirements, of clients across Massachusetts, Rhode Island, Connecticut, and New Hampshire.
Coastal New England Federal Credit Union
93 Union St, New Bedford, MA, 02740
Coastal New England Federal Credit Union is a member-owned, non-profit financial institution which serves the community Bristol County. Coastal New England FCU, formerly known as "St. Anne Credit Union", was established on August 3rd, 1911, making us the oldest credit union in Southeastern Massachusetts.
New Bedford Credit Union
1150 Purchase Street, New Bedford, MA, 02740
NBCU is a community based credit union which seeks to maintain its independence by providing its members with the best service possible within its resources and through a wide range of products. It will attempt to assist members to achieve financial success by offering advice, paying the highest rates possible on shares.
Loanscale
262 Union Street, Suite 100, New Bedford, MA, 02740
Loanscale provides a great experience throughout the mortgage process for both the mortgage broker and the borrower. We enable the broker to focus on selling loans instead of training and managing operations staff. The loan officer has peace of mind as our Broker Dashboard shows the status of their loan
St. Anthony of New Bedford Federal Credit Union
1743 Acushnet Avenue, New Bedford, MA, 02746
St. Anthony of New Bedford Federal Credit Union is your local credit union. We are a federally chartered community credit union. Anyone living, working or having business within Bristol County is eligible to join.St. Anthony of New Bedford Federal Credit Union, a member owned co-operative, is a full service financial institution offering a variety
Castle Mortgage Brokerage Inc
1819 Acushnet Ave, New Bedford, MA, 02746
Our focus is to help you achieve the "American Dream" through proper financing of your home purchase or refinance. We have a vested interest in satisfying your needs. We will select the best lender from are many sources to provide you with a loan that needs your individual needs.
Onshore Mortgage
45 Weeden Road, Fairhaven, MA, 02719
Your family and your future is our focus. As a homeowner and New England resident myself, Grant Menard dedicated to earning your trust before starting the mortgage process. We will spend the extra time necessary to understand your personal needs and then put 23 years of lending experience to work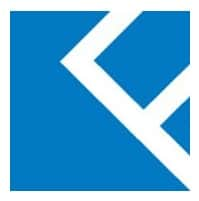 First Citizens' Federal Credit Union
200 Mill Road, Suite 100, Fairhaven, MA, 02719
First Citizens' Federal Credit Union was originally named Bristol Credit Union and was organized as a State Chartered Credit Union on November 17, 1937, to serve employees and residents of Bristol County, Massachusetts. Our name was changed to Citizens' Credit Union when we expanded our operating field of membership to include Bristol, etc
Alltrust Credit Union
123 Alden Road, Fairhaven, MA, 02719
We got our start in 1922, during the early days of America's credit union movement as a telephone workers credit union. Since then, we've earned the trust of thousands of members in Massachusetts and Rhode Island by offering long-term dependability, sound advice, great local service,
Stonegate Mortgage
10A Bridge Street, Suite 200, South Dartmouth, MA, 02748
Stonegate possesses the experience required to navigate consumers through the difficult process of obtaining a great mortgage loan, and their expertise has helped it to grow even at a time when many other companies were suffering during the Great Recession of 2007. Stonegate Was founded in 2003 by Thomas Quann.
My City Personal Loan's
53 Belleville Rd, New Bedford, MA, 02745
We want to hear from you and are available to help you find a lender as quickly as possible. No matter what your credit score is or don't have one, contact us today. We want to help you find a lender who can offer you a loan for bad credit that fits your needs. You don't have to pay us anything – our services are completely free.
Acushnet Federal Credit Union
112 Main Street, Acushnet, MA, 02743
Acushnet Federal Credit Union has as its mission the responsibility for providing an efficient, effective, and well-managed financial institution that meets the needs of its membership. In order to accomplish this mission, the AFCU will continue a sound yet progressive asset management strategy and provide new and improved financial services.
Westport Federal Credit Union
655 State Road, Westport, MA, 02790
In 1949, Antone Costa moved to the town of Westport. He enrolled in Business school and began to study Accounting, Cost Accounting, and Business Law for the next three years. Around that time he realized that Westport did not have a banking facility. Upon consulting the President of St. Mathieu's Credit Union, he began to assemble a group.
Accutrust Mortgage Inc
1107 Pleasant Street, Fall River, MA, 02723
Accutrust Mortgage Inc. is comprised of the area's most knowledgeable and caring mortgage professionals. We have helped thousands of families in New England realize their dream of home ownership. Since our inception in 2004, we have arranged $2, 406, 051, 922.00 in mortgage loans while serving 10, 781 families.
First Class Mortgage Company
99 S. Main Street, Suite 154, Fall River, MA, 02721
Our mission is to serve our customers with honesty, integrity and competence. We specialize in Home Purchase Loans and Refinancing in MA and RI. Our goal is to provide home loans to our clients while providing them with the lowest interest rates and closing costs possible. Furthermore, we pledge to help borrowers overcome roadblocks
Fall River Municipal Credit Union
333 Milliken Blvd, Fall River, MA, 02721
Fall River firemen gave birth to what is today the Fall River Municipal Credit Union. The beginning was humble to say the very least. It started with a Fall River firefighter, a state appointed finance board, and the impending threat of wholesale cuts in the pay of city employees
Santo Christo FCU
149 Columbia Street, Fall River, MA, 02721
Santo Christo Federal Credit Union was founded in 1954 to serve the financial needs of members of Santo Christo Catholic Parish and St. Louis Catholic Parish in Fall River, Massachusetts; residents of Wards Two, Three and Four of Fall River Massachusetts. Today, we are a full service financial institution that exists for one reason
Bank 5
79 North Main Street, Fall River, MA, 02720
BankFive, based in Fall River, Massachusetts, is the SouthCoast's premier independent community bank, and one of the top regional banks in the area. With 13 convenient banking locations in Swansea, Somerset, Fall River, Dartmouth, New Bedford, Fairhaven, and Bristol, RI, plus lending offices in Woburn, Wrentham, and Cranston, RI.
St. Anne's Credit Union
286 Oliver Street, Fall River, MA, 02724
St. Anne's Credit Union has been providing financial products and banking services since 1936. St. Anne's has over 150 employees servicing ten locations including Dartmouth, Fairhaven, Fall River, New Bedford, Somerset, Swansea, Westport and The Lending Center in Plymouth. St. Anne's was selected for the fifth year in a row #1 Credit Union by the p
Fall River Pawn Brokers
1475 South Main Street, Fall River, MA, 02724
Fall River Pawnbrokers was established in 1995 with our first pawn shop operation opening its doors in Fall River, Massachusetts. For over 24 years we have contributed to serving working families and communities by providing a wide range of financial services for people of all ages and backgrounds.