New Bedford Credit Union
1150 Purchase Street, New Bedford, MA, 02740
NBCU is a community based credit union which seeks to maintain its independence by providing its members with the best service possible within its resources and through a wide range of products. It will attempt to assist members to achieve financial success by offering advice, paying the highest rates possible on shares.
Castle Mortgage Brokerage Inc
1819 Acushnet Ave, New Bedford, MA, 02746
Our focus is to help you achieve the "American Dream" through proper financing of your home purchase or refinance. We have a vested interest in satisfying your needs. We will select the best lender from are many sources to provide you with a loan that needs your individual needs.
St. Anthony of New Bedford Federal Credit Union
1743 Acushnet Avenue, New Bedford, MA, 02746
St. Anthony of New Bedford Federal Credit Union is your local credit union. We are a federally chartered community credit union. Anyone living, working or having business within Bristol County is eligible to join.St. Anthony of New Bedford Federal Credit Union, a member owned co-operative, is a full service financial institution offering a variety
Alltrust Credit Union
123 Alden Road, Fairhaven, MA, 02719
We got our start in 1922, during the early days of America's credit union movement as a telephone workers credit union. Since then, we've earned the trust of thousands of members in Massachusetts and Rhode Island by offering long-term dependability, sound advice, great local service,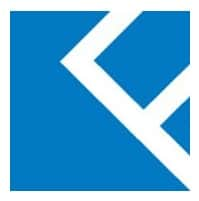 First Citizens' Federal Credit Union
200 Mill Road, Suite 100, Fairhaven, MA, 02719
First Citizens' Federal Credit Union was originally named Bristol Credit Union and was organized as a State Chartered Credit Union on November 17, 1937, to serve employees and residents of Bristol County, Massachusetts. Our name was changed to Citizens' Credit Union when we expanded our operating field of membership to include Bristol, etc
Fall River Municipal Credit Union
333 Milliken Blvd, Fall River, MA, 02721
Fall River firemen gave birth to what is today the Fall River Municipal Credit Union. The beginning was humble to say the very least. It started with a Fall River firefighter, a state appointed finance board, and the impending threat of wholesale cuts in the pay of city employees
Bank 5
79 North Main Street, Fall River, MA, 02720
BankFive, based in Fall River, Massachusetts, is the SouthCoast's premier independent community bank, and one of the top regional banks in the area. With 13 convenient banking locations in Swansea, Somerset, Fall River, Dartmouth, New Bedford, Fairhaven, and Bristol, RI, plus lending offices in Woburn, Wrentham, and Cranston, RI.
St. Anne's Credit Union
286 Oliver Street, Fall River, MA, 02724
St. Anne's Credit Union has been providing financial products and banking services since 1936. St. Anne's has over 150 employees servicing ten locations including Dartmouth, Fairhaven, Fall River, New Bedford, Somerset, Swansea, Westport and The Lending Center in Plymouth. St. Anne's was selected for the fifth year in a row #1 Credit Union by the p
Fall River Pawn Brokers
1475 South Main Street, Fall River, MA, 02724
Fall River Pawnbrokers was established in 1995 with our first pawn shop operation opening its doors in Fall River, Massachusetts. For over 24 years we have contributed to serving working families and communities by providing a wide range of financial services for people of all ages and backgrounds.
PCT Federal Credit Union
2203 Cranberry Highway, West Wareham, MA, 02576
PCT Federal Credit Union was established in 1962 by a group of teachers. It began its operation out of the Treasurer's home, later a storeroom in a school, then once again in home of the prevailing Treasurer and at present occupies a building at 2203 Cranberry Highway in West Wareham
Somerset Federal Credit Union
740 County Street, Somerset, MA, 02726
Our goal is to provide our members with the financial services they need along with the latest technology and the personal attention they deserve. SFCU serves people who live or work in Bristol County, Massachusetts, or if a member of your immediate family lives or works in Bristol County, Massachusetts.
BayCoast Bank
330 Swansea Mall Drive, Swansea, MA, 02777
BayCoast Bank has 24 locations: Berkley, Dartmouth, Fairhaven, Fall River, Foxborough, New Bedford, North Dighton, Somerset, Swansea, Seekonk, Westport in Massachusetts and Bristol, Cranston, Little Compton, Providence, Tiverton, Portsmouth in Rhode Island. Each branch has at least one ATM, and ITMs are located at select branches.
BayCoast Mortgage Company, LLC
330 Swansea Mall Drive, Swansea, MA, 02777
BayCoast Mortgage, LLC is a full service lender providing industry best solutions in residential purchase, refinance, renovation, and construction loans. Our product offering complements customers throughout the East Coast including FNMA, FHLC, VA, FHA, Jumbo, MA Housing, RI Housing and BayCoast Portfolio .
Taunton Federal Credit Union
14 Church Green, Taunton, MA, 02780
At TFCU, we are committed to offering an extensive range of products and services designed specifically with you in mind! We want to make your banking experience as easy as possible by giving you convenient access to manage your accounts on the go, all while providing you with the latest and greatest banking technology.
Derby Street Mortgage Inc
10 Ouimet Lane, Plymouth, MA, 02360
Derby Street Mortgage Inc is committed to helping you find the right mortgage product for your needs. We understand that every borrower is different, and we offer a variety of products to meet your individual requirements. We make the process of securing a mortgage simple and straightforward by offering you the latest in financial tools.
Merrimack Valley Credit Union
75 Main Street, Bridgewater, MA, 02324
Whether you need a checking account, auto loan, mortgage or other financial assistance, Merrimack Valley Credit Union is here with your best interest at heart! We're all about the credit union mission of "people helping people" and offering you quality products and services at reasonable rates and costs.
Capital City Financial Corporation
2740 Pawtucket Avenue East, Providence, RI, 02914
Capital City Financial Corporation proudly serves the Rhode Island, Massachusetts, and Connecticut communities. A strong and genuine belief in the "customer for life" principal of doing business is what fuels this company. Referrals from previous customers, real estate professionals, accountants, financial planners.
Martha's Vineyard Savings Bank
78 Main Street, Edgartown, MA, 02539
Established and chartered in 1955, Martha's Vineyard Savings Bank is the last mutual savings bank created in Massachusetts. However, the Bank traces its financial roots back to 1909 when a group of people dedicated to the Island introduced co-operative banking to Martha's Vineyard.
Seacoast Mortgage Corporation
267 Newport Avenue, Pawtucket, RI, 02861
At Seacoast, we are dedicated to always earning clients' trust before their business. We consult with you, understand your needs and then help you choose the mortgage program that is best for you. Seacoast loan officers and dedicated support staff are here for you 24 hours a day, 7 days a week. Our line is always open.
THE WASHINGTON TRUST COMPANY
236 Centerville Road, Warwick, RI, 02886
Founded in 1800, Washington Trust is the oldest community bank in the nation and one of the Northeast's premier financial services companies. Washington Trust offers a full range of financial services, including commercial banking, mortgage banking, personal banking and wealth management and trust services.