G. W. Jones Exchange Bank
115 West Main Street, Marcellus, MI, 49067
The G.W. Jones Exchange Bank will strive to continue as a profitable and competitive banking organization while maintaining and increasing its net worth. It will have as a general goal to engage in activities that will create new service, retain customers, and be sensitive and responsive to individual customer needs.
Kalamazoo County State Bank
223 N Grand Street, Schoolcraft, MI, 49087
Kalamazoo County State Bank is the oldest independently owned and operated community bank in Kalamazoo County. The driving force that led to the bank's formation over ten decades ago came from the Krum and Angell families. Members of both families saw the need for hometown banking services.
Summit Home Mortgage, LLC
414 W Milham Avenue, Portage, MI, 49024
Summit Home Mortgage, LLC provides the promise of longevity and security along with a commitment to service excellence. We are recognized as the industry leader in mortgage partnerships because we are experts in our business and deliver outstanding service to our customers. We offer hundreds of loan choices to our customers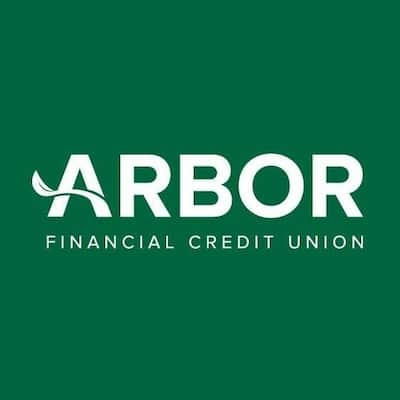 Arbor Financial Credit Union
1551 South 9th Street, Kalamazoo, MI, 49009
Arbor Financial is a full-service credit union open to anyone who lives, works or worships in Michigan. Our employees are committed to helping our members improve their financial lives. credit union open to anyone who lives, works or worships in Michigan. We got our start in 1935 as the Kalamazoo School Employees Credit Union.
Advia Credit Union
6400 West Main St, Kalamazoo, MI, 49009
Advia Credit Union's mission is to provide financial advantages. We look to proactively seek the quickest and easiest solutions available for members to maximize the financial value provided to them. Our name means something – we provide advice, we are member advocates, and we offer advantages.
Consumers Credit Union
7200 Elm Valley Drive, Kalamazoo, MI, 49009
Headquartered in Kalamazoo, Michigan, Consumers Credit Union has more than $1.4 billion in assets and has averaged 18% annual growth for 30 consecutive years. Locally owned since 1951, we serve over 108K+ individuals and businesses through 23 offices and more than 200 free ATM locations in Grand Rapids
First National Bank of Michigan
348 W. Michigan Ave., Kalamazoo, MI, 49007
First National Bank of Michigan is a locally owned, community-minded bank with locations in Kalamazoo, Portage, Grand Rapids, Holland, Lansing and Traverse City. Since its inception in 2006, the bank has delivered exceptional financial solutions by working together with customers to build personal.
Kalsee Credit Union
2501 Millcork St., Kalamazoo, MI, 49001
Kalsee Credit Union wants to be the preferred and trusted life long financial partner of our members. Our increased focus on exceptional member service will be the building block for Kalsee to deliver on our motto of: "Our Family Serving Yours" The actions and empowerment of our staff will increase the relationships we build.
Northpoint Capital
566 West Lake Street, Suite 220, Chicago, IL, 60661
NorthPoint Capital Group is a major commercial mortgage banking group of companies specializing in originating and servicing quality mortgage loans for real estate owners and our institutional lenders. We strive to provide our borrower clients with loans on the most competitive terms structured to meet the requirements of our borrowers and lenders.
NewCastle Home Loans
1700 W Cortland Street, Suite 207, Chicago, IL, 60622
Headquartered in Bucktown Chicago, our mortgage team offers a variety of loan options in Illinois, Indiana, Michigan, Florida, and Tennessee. Get to know our team and see why we decided to change the game in mortgage lending. We're a full-service mortgage lender. We'll handle your loan from start-to-finish.
The Mortgage House Inc
305 Hoover, Suite 500, Holland, MI, 49423
This company is a mortgage broker offering first mortgages, FHA loans, VA loans, conventional mortgages, reverse mortgages, construction loans and loans for manufactured homes. When you're ready, the next step in getting a low rate mortgage made easy is to contact me so we can review your unique situation.
SIC Funds
2418 W. Marquette Rd. 1st Floor, Chicago, IL, 60629
In September of 2018 Secure Investor Capital, Inc. (SIC Funds) became a nationwide direct lender for 1-4 unit non-owner rehab fix & flip business loans. SIC founded in 2010 in Elmhurst Illinois has also became a lender in the great states of Illinois, Florida and Michigan (Nationwide) for small balance commercial bridge loans.
Forum Mortgage Bancorp
7221 West Touhy, Chicago, IL, 60631
Forum Mortgage Bancorp., an Illinois Residential Mortgage Licensee, specializing in residential and commercial mortgage financing. Our firm works & maintains close working relationships with over 50 reputable banking institutions. Thus, Forum Mortgage Bancorp. is able to offer an extensive range of mortgage programs at the most competitive rates.
Thornapple Credit Union
202 E Woodlawn Avenue, Hastings, MI, 49058
Thornapple Credit Union has been open since 1964. The credit union has assets totaling $57.82 Million and provides banking services to more than 7, 000 members. The credit union is a member-owned financial cooperative providing banking services including savings, loans, and other financial services to members.
Highpoint Community Bank
150 West Court Street, Hastings, MI, 49058
Highpoint Community Bank was founded as Hastings City Bank in 1886 when 35 Hastings investors provided the initial capital of $50,000. At the time, we served the town and community of Hastings with its economy driven mostly by sawmills. As our bank grew through the years, we expanded into Middleville, Caledonia, Nashville, Bellevue, Wayland,
Rivertown Community Credit Union
3121 Macatawa Drive SW, Grandville, MI, 49418
Rivertown Community Federal Credit Union proudly serves the financial needs of the local community. We value our relationships with our members and provide unconditional, understanding, local service. We believe that combining both friendly employees and intelligent technology puts us in a position to provide that awesome service.
First United Credit Union
3140 Ivanrest Avenue SW, Grandville, MI, 49418
First United CU was originally chartered in 1937 to serve the Leonard Refrigerator Plant and was later known as Kelvinator Employees Credit Union. Changes occurred over the years, yet members remained loyal and sustained our vision. We have experienced solid growth and assisted other CUs with merger opportunities.
Grand River Bank
4471 Wilson Ave SW, Grandville, MI, 49418
Founded by twenty-three West Michigan business and professional leaders and supported by nearly 750 initial investors, Grand River Bank opened for business on April 30, 2009. From the outset, our mission has been to build a bank that provides an exceptional experience to its customers, a rewarding environment for its team members
Homes and Loans of West MI llc
1354 Baldwin St, Suite 106, Jenison, MI, 49428
John H. established Homes & Loans of West Michigan in 2005. As a licensed realtor and lender, I wanted to combine mortgage and realty services to make the home buying process faster, easier and more comfortable for my customers. By combining real estate and mortgage services together, we offer a higher level of service
GR Consumers Credit Union
3975 Clay Avenue SW, Wyoming, MI, 49548
At GR Consumers Credit Union, we have been serving our members since 1941! GRCCU is a member-owned credit union focused on exceeding our members' expectations. We look forward to assisting you with all your financial needs. Anyone who lives, works, worships or attends school in Kent, Muskegon, or Ottawa County in the State of Michigan