ELGA Credit Union
2305 S. Center Rd., Burton, MI, 48519
We are a not-for-profit cooperative; formed, owned and operated for a single purpose: members helping members. We have a proud tradition of service to our members since 1951. ELGA Credit Union had a humble beginning, helping Consumers Energy employees that were paid below the average of other industrial workers in the 1940's and 50's.
Sovita Credit Union
4411 Calkins Road, Flint, MI, 48532
Sovita Credit Union serves education and healthcare workers in Genesee, Lapeer, Livingston, Oakland and Shiawassee counties. We provide low-cost, high-value financial services to people who enrich, heal, lift and lead all others in the community. Founded in 1934 as Flint Teachers Credit Union,
Epic Mortgage Group
12750 S Saginaw St, Suite 102, Grand Blanc, MI, 48439
Our team is committed to providing our clients with the highest quality financial services combined with the lowest rates available in your area. Our outstanding mortgage professionals will work with you one on one to ensure that you get a financial solution that is tailored specifically to meet your financing needs.
Grand Oak Mortgage
5225 E Cook Rd, Grand Blanc, MI, 48439
Grand Oak Mortgage Company is privately owned. We specialize in Mortgage Residential Lending. We are a licensed Mortgage Broker in the State of Michigan. We assist borrower's looking to refinance their current home or purchase a new home.Grand Oak Mortgage specializes in finding the perfect loan program to fit the individual needs of our borrowers.
MD Mortgage Inc
6436 E Maple Ave, Grand Blanc, MI, 48439
We keep you informed and return all emails and calls promptly so that you never have to wonder what is going on with your loan. Count on us to be there with you and to help you navigate the entire mortgage process. We'll help you cut through the red tape and avoid the common mistakes people make.
The State Bank
175 N. Leroy St, Fenton, MI, 48430
Our mission is to remain an independent community bank by offering the most flexible and comprehensive financial solutions delivered by our team of top performing professionals who go to work every day with the goal of helping families, businesses, and our communities find their better state.
Oxford Bank
60 S. Washington Street, Oxford, MI, 48371
Oxford Bank is the oldest commercial bank headquartered in Oxford, Michigan and has operated continuously under local ownership and management since 1884. We manage seven full-service bank branches, and four customer-focused remote offices located throughout Oakland, Genesee, and Lapeer counties.
Brick Financial Group LLC
18 N Washington Street, Suite C, Oxford, MI, 48371
At Brick Financial Group our main goal is to provide an exceptional value while maintaining high service standards to all members of our extended community. In an ever changing mortgage market, where technology and robot loans are all the rage, we want to be the lender who is for the people, by the people.
Modern Mortgage LLC
930 Seyburn Avenue, Waterford, MI, 48327
Our mission is to serve our customers with honesty, integrity and competence. Our goal is to provide home loans to our clients while providing them with the lowest interest rates and closing costs possible. Furthermore, we pledge to help borrowers overcome roadblocks that can arise while securing a loan.
Mortgage Capital Solutions
2388 Genoa Business Park Drive, Brighton, MI, 48114
Mortgage Capital Solutions is a medium size mortgage originator intent on providing exceptional, individualized service and maintaining supportive, lasting relationships with borrowers, Realtors and builders. We are dedicated to our clients and work hard to develop programs and lending options that are suitable to the people we serve.
Right Key Mortgage LLC
670 Bow Ln, Waterford, MI, 48328
Right Key Mortgage was founded with the goal of helping you to find the right mortgage, for the right key, to the right house. We are a locally owned independent mortgage broker in Madison Heights, MI offering residential home loans for both new home purchases & refinancing. Right Key Mortgage is all about one-on-one relationships with our clients.
Team One Credit Union
520 Hayden Street, Saginaw, MI, 48607
Team One Credit Union was originally organized by a group of 15 teachers as Saginaw Teachers Club Credit Union in 1935. Formed to fill a need as a place where teachers could receive financial assistance at reasonable rates, the purpose of this credit union was, and is, to encourage thrift (savings) among our members.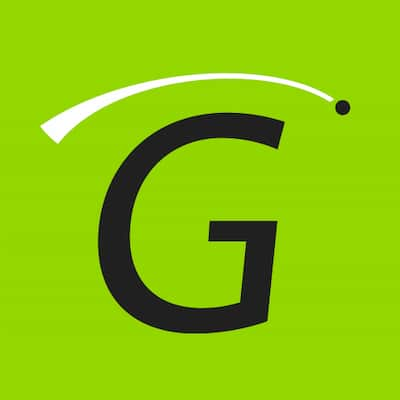 Genisys Credit Union
2100 Executive Hills Blvd, Auburn Hills, MI, 48326
Genisys Credit Union is a not-for-profit, member-owned financial institution that has been committed to helping its members financially since 1936. Based out of Auburn Hills, Genisys is one of the largest credit unions in Michigan and one of the strongest in the country with over $2.3 billion in assets.
First National Home Mortgage
101 E. Grand River, Howell, MI, 48843
First National Home Mortgage is a team. Mortgage professionals with decades of experience backed by First National Bank in Howell's 125+ year history for providing the very best financial services. Buying a home is among life's most important financial decisions. Refinancing your mortgage can be too.
Michigan Mortgage Solutions
35 W Huron St, Suite 301, Pontiac, MI, 48342
Michigan Mortgage Solutions was created to serve as resource for future and current homeowners to use in order to get educated about their finances and make better mortgage financing decisions. We've assembled a team of experts in order to better meet the needs of our visitors and together we have over 30 years experience in mortgage lending
CLEAR LENDING GROUP
7270 Glascott Ave, West Bloomfield, MI, 48323
Here at Clear Lending Group, we believe in putting transparency and personal touch back into the mortgage process. From your first conversation with us, you will experience firsthand our personal approach to each situation. In addition, our expertise will allow us to tailor an option to the specifics of your file.
365 Lending, LLC
3160 Haggerty Rd, STE P., West Bloomfield, MI, 48323
365 Lending, LLC is created to service the loan industry a little differently. We support our branches and loan officers with a full-service in-house team which offers them the flexibility they need to best serve their territories and customers. Servicing the loan from beginning to end saves the borrower time, and you can trust that when we say we
Lake Huron Credit Union
1540 Tittabawassee Road, Saginaw, MI, 48604
Lake Huron Credit Union was established in 1959. We strongly believe in our mission to provide our members with various financial services which enable them to enjoy a richer and fuller quality of A full-service financial institution serving the Saginaw, Bay, and Midland communities with 2 convenient locations in Kochville Township and Saginaw Town
Oakland University Credit Union
2200 N Squirrel Rd, Rochester, MI, 48309
MSUFCU was established 84 years ago to provide a safe place where members could borrow and save money. Over the years, we've built a strong foundation of relationships with our members - ultimately helping them achieve their dreams. Our employees live our mission every day to spark those moments for members to find financial freedom and security.
Health Advantage Credit Union
4550 State St, Saginaw, MI, 48603
Health Advantage Credit Union offers a wide range of financial services to employees, independent contractors or self-employed persons who regularly work in Healthcare Industry in the State of Michigan.Also, spouses of persons who have died while within the Healthcare Industry; employees of the credit union; retirees from the healthcare industry.