Red Oak Capital
625 Kenmoor Ave SE, Suite 200, Grand Rapids, MI, 49546
Red Oak Capital Holdings, LLC is a family of commercial real estate finance and investment companies that includes Red Oak Financial, LLC, Red Oak Holdings Management, LLC, and Red Oak Capital GP, LLC. The Michigan-headquartered firm is anchored on a strong team that collectively delivers over 100 years of commercial real estate lending
Preferred Credit Union
3767 Sparks Dr SE, Grand Rapids, MI, 49546
Preferred Credit Union is a full service financial institution helping to serve the needs of those who work and live in our community. As your Preferred Financial Partner, our goal is to provide great member service while helping you save time and money on the products and services you need.
Team Mortgage Company
5043 Cascade Road SE, Suite A, Grand Rapids, MI, 49546
We complete a large volume of mortgage loan financing each year with many different financial institutions. At Team Mortgage Company, we treat our clients well. We have proudly built our success as a Grand Rapids mortgage lender with the philosophy that our customers always come first.
Northwind Financial Corporation
625 Kenmoor Avenue Southeast, Suite 211, Grand Rapids, MI, 49546
Northwind Financial is a direct lender for private commercial real estate transactions, and direct for residential loans too! Our primary objective is to meet our borrower's need for financing with efficiency, flexibility and professionalism - especially in challenging situations. Established in 1997
Northpointe Bank
3333 Deposit Drive NE, Grand Rapids, MI, 49546
Northpointe Bank deposits, nationwide mortgage purchasing program, and community bank fulfillment services. Our residential origination locations span the nation due to our ability to lend in all 50 states. As we continue to grow, we are proud to be recognized throughout the industry for our exceptional financial performance.
United Bank of Michigan
900 East Paris Ave SE, Grand Rapids, MI, 49546
United is our name and mission. We've been partnering with this community for more than a century to match needs with real solutions. Our banking products and services help build businesses, launch ideas, raise families and fulfill dreams. We genuinely believe in community banking.
Community West Credit Union
5801 Broadmoor Avenue SE, Kentwood, MI, 49512
Community West Credit Union is a federally insured credit union committed to serving those who reside, are employed, attend school or worship in Allegan, Barry, Ionia, Kent, or Ottawa counties in West Michigan. Because we are a member owned, not-for-profit organization, we are able to offer our members services like auto loans
Mortgage 1 Inc.
3243 East Paris Ave SE, Kentwood, MI, 49512
At Mortgage 1. We have been proudly serving home owners for over 25 years. We look forward to helping you with your home finance. At Mortgage 1, we understand what owning a home means to our customers. That's why we offer the most flexibility at the best possible rates and back it with friendly, professional customer service
AIM Financial Inc
3738 28th Street SE, Grand Rapids, MI, 49512
Our team is committed to providing our clients with the highest quality financial services combined with competitive rates available in your area. Our outstanding mortgage professionals will work with you one on one to ensure that you get a financial solution that is tailored specifically to meet your financing needs.
Member Advantage Mortgage
3330 Broadmoor Ave. SE, Suite B, Grand Rapids, MI, 49512
Member Advantage Mortgage leads the mortgage lending industry with exceptional service and expert solutions. As a trusted partner, we work with each of our members to understand their unique needs today and as they evolve in the future. Our team provides the transparency, knowledge, and support you need to make the best financial decisions.
River Valley Credit Union
7177 Headley Street SE, Ada, MI, 49301
In 1965, fourteen Amway employees began a credit union with a simple vision—people helping people. River Valley Credit Union, originally called Amway Employees Credit Union, is a financial institution founded on the principle that people are worth more than money. More than 50 years
Mortgage And Real Estate Help
2130 Wealthy St SE, Grand Rapids, MI, 49506
Our exceptional reputation as a Residential Mortgage Provider has been built on our capability to provide quick financing solutions for borrowers. Having over 22+years experience in various home loan options, from fixed-rate and adjustable-rate mortgages to FHA loans, We are able to process your loan application quickly and efficiently.
Private Mortgage Wholesale Inc
2130 Wealthy Street Se, Grand Rapids, MI, 49506
Private Mortgage Wholesale is a family-owned mortgage lender in East Grand Rapids. We help clients realize their dream of owning a home. We offer a wide range of programs to fit each client's needs. Everyone's financial situation is different. We look at each client and identify which program will benefit them the most.
Lakeside Mortgage Lending
939 Lakeside Drive South East, Grand Rapids, MI, 49506
At Lakeside Mortgage Lending We know that each customer has specific needs, so we strive to meet those specific needs with a wide array of products, investment tools, mortgages and best of all quality service and individual attention. We've been helping customers afford the home of their dreams.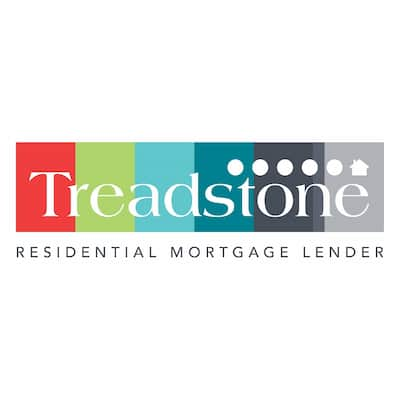 Brendan O'Driscoll
214 Fulton St, Grand Rapids, MI, 49503
Kevin Polakovich and Brendan O'Driscoll founded Treadstone in 2003. From the beginning, they've been committed to hiring ethical business people, practicing common sense lending, and creating an environment where people work hard and play hard. They believe that happy employees produce better work which is why you'll occasionally.
Heartland Home Mortgage
6190 Kalamazoo Ave SE, Grand Rapids, MI, 49508
Mortgage Lender and broker, funding loans for refinances and new home purchases. We specialize in conventional, FHA, VA and Rural Development and Construction Lending. We meet with our clients face to face to make sure there is a level of trust and complete understanding of the loan process.
Lake State Mortgage
5500 Northland Dr NE, Suite J, Grand Rapids, MI, 49525
Our mission is to serve our customers with honesty, integrity and competence. Our goal is to provide home loans to our clients while providing them with the lowest interest rates and closing costs possible. Furthermore, we pledge to help borrowers overcome roadblocks that can arise while securing a loan.
Riverbank Finance LLC
3205 Eaglecrest Drive Northeast, Suite 206, Grand Rapids, MI, 49525
We are a locally owned mortgage company that specializes in home-buyer financing. Our wide range of home loan programs allows us to offer tailored mortgage programs based on each client's individual needs. Most of our loan options have no lender fees while also having some of the lowest rates in the industry.
Riverbank Finance LLC
3205 Eaglecrest Drive Northeast, Suite 206, Grand Rapids, MI, 49525
Riverbank Finance is a locally owned Grand Rapids Mortgage Broker that offers mortgage loans for both refinancing and home purchases. Our extensive list of mortgage programs allows us to offer some of the most competitive mortgage rates and options in the industry. Our contracts with several banks
West Michigan Mortgage
5344 Plainfield Ave NE, Grand Rapids, MI, 49525
West Michigan Mortgage, offering personalized mortgage solutions, fast customized quotes, great rates, & service with integrity. We're here to make the home loan process easier, with tools and knowledge that will help guide you along the way. Start with a fast, personalized rate quote.