Access Home Loans LLC
601 Main Street Southeast, Suite 234, Minneapolis, MN, 55414
Access Home Loans is a Elite Minneapolis mortgage company Brian Kearney, company's founder and only originator, is an 18 year mortgage industry expert. Simple, smooth process and quick close is the goal for every transaction. LOCAL company, not out-of-state lender. Word-of-mouth and referrals from past clients are primary drivers of my business.
Union Bank and Trust Company
312 Central Avenue Southeast, Minneapolis, MN, 55414
At Union Bank & Trust, we know you want to feel secure and confident in your pursuit of a financial services partner, one that's committed to providing you with services and solutions that meet and exceed your expectations. We believe you deserve a best-in-class team that is focused squarely on the personal.
Riverland Bank
1621 East Hennepin Ave, Suite 200, Minneapolis, MN, 55414
At Riverland, we bring a highly personal touch to banking. As a trusted partner, understanding our client's business goals inside and out enables us to provide counsel and well-designed solutions for their unique needs. Our committed team of experts is both dedicated and accessible to all of our partners at all times.
Sunrise Banks, National Association
200 University Avenue West, Suite 100, Saint Paul, MN, 55103
At Sunrise Banks, our success relies on the success of the communities we serve. We offer financially inclusive products that aim to better the lives of our clients in the Twin Cities Metro and beyond. We don't see ourselves as bankers – we see ourselves as a social engine for good. The Sunrise family has been serving the urban core of Minneapolis
Hiway Credit Union
111 Empire Drive, Saint Paul, MN, 55103
Hiway was founded in 1931 to serve the employees of the Minnesota Highway Department. Hiway serves over 65, 000 members in Minnesota & around the country, registers more than $1 billion in assets & welcomes new membership from individuals & small businesses. At Hiway, every associate is dedicated to improving the financial well-being of our members
Northeast Bank
77 Broadway Street Northeast, Minneapolis, MN, 55413
Northeast Bank is a locally-owned community bank with offices in Northeast Minneapolis, New Brighton and Coon Rapids, MN focused on serving small to medium businesses. At Northeast Bank, we partner to meet community needs. Local businesses are important to us and our community – that is why we go to great lengths to help them grow.
North American Banking Company
2230 Albert Street, Roseville, MN, 55113
We offer a better banking experience. We're not your average bank. We like problem solving. We like making things happen. And, we like having a little fun while we're at it. Founded on July 21, 1998, North American Banking Company has been committed to providing personal service to its community.
SPIRE Credit Union
2025 Larpenteur Avenue W, Falcon Heights, MN, 55113
We have 21 branch locations in Minnesota. Through our network of branches, ATMs, and innovative products and services, we can assist you with all of your financial needs. Whether you are just starting out in life, own your own business, or are close to retirement, SPIRE would like to be your total financial solution.
Northstar Bank
1820 Lexington Ave N, Saint Paul, MN, 55113
North Star Bank is an independent, locally owned bank with a proud tradition of sound management and integrity. Established in 1947, we have been continuously committed to providing quality, customized banking service for personal and commercial financial needs. When you bank with us, your money is reinvested into the community in which you live
Progressive Lending Solutions Inc
2277 West Highway 36, Suite 304, Roseville, MN, 55113
Progressive Lending Solutions we have access to practically EVERY loan program and underwriting option that is available in the marketplace. We have all of the programs anyone else would have, but also many that traditional banks do not.As a Consultant, in a sense I can do the shopping for you, identifying what the best underwriting.
First Equity Mortgage
1935 County Road B2 West, Suite 265, Roseville, MN, 55113
First Equity Mortgage, our goal is to find you the best loan with the most competitive rate and terms, so you can move in sooner with less effort. Let us help you navigate the unpredictable housing market, and provide you with the safety, security and peace of mind that comes with closing your loan quickly
Progressive Lending Solutions, Inc.
2277 West Highway 36, Suite 304, Roseville, MN, 55113
Progressive Lending Solutions, Inc., and their entire support staff offers over 100 years of experience in the mortgage industry. We are committed to providing our clients with continuous feedback and communication, fast approvals and excellent customer satisfaction. Progressive Lending Solutions prides itself on incorporating unparalleled
M&M MORTGAGE, LLC
1700 West Highway 36, Roseville, MN, 55113
Our team is committed to providing our clients with the highest quality financial services combined with the lowest rates available in their area. Our outstanding mortgage professionals will work with you one on one to ensure that you get a financial solution that is tailored specifically to meet your financing needs.
US BANK
800 Nicollet Mall, Minneapolis, MN, 55402
U.S. Bancorp, with nearly 70, 000 employees and $554 billion in assets as of December 31, 2020, is the parent company of U.S. Bank National Association, the fifth-largest commercial bank in the United States. The Minneapolis-based bank blends its relationship teams, branches and ATM network with digital tools that allow customers to bank.
Reliable Mortgage Inc
333 Washington Avenue North, Suite 300, Minneapolis, MN, 55401
Reliable Mortgage Inc. has maintained a reputation for exceptional service and competitive mortgage financing since 2001. The majority of our business is derived from referrals of past, satisfied clients and real estate agents. As a local business, we utilize market-leading lenders and secure the best loan program at the lowest possible rates.
Northport Funding LLC
424 North Washington Avenue, Suite 201, Minneapolis, MN, 55401
At NorthPort, we believe a key component to successful business is having a robust set of services that allow our business customers to manage their financing easily and efficiently giving them more time to focus on the important parts of their business by spending less time shopping the mortgage market.

Edina Realty Mortgage
735 Cleveland Ave S, Saint Paul, MN, 55116
At Edina Realty, we believe that an informed buyer or seller is an empowered one. We offer as much information online as possible, and our agents can fill in the gaps that data can't provide by offering insights you can use throughout the home buying or selling process in Minnesota and western Wisconsin.
Hendrie Grant Lending, Inc.
237 Richmond St, Saint Paul, MN, 55102
Hendrie Grant's real estate career began in 1984 with the purchase of his first ... The following year, 1985 he funded his first hard money real estate loan. ... to become one of the foremost foreclosure real estate experts in Minnesota... hard money lending doesn't consider a person or company's credit history for approval​.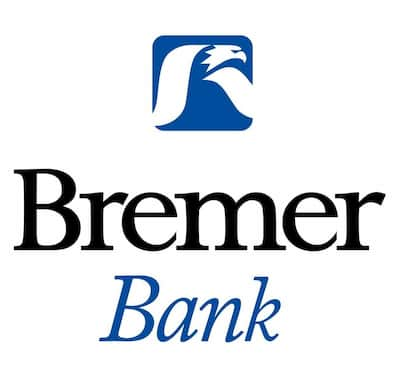 Bremer Bank
380 Saint Peter St, Suite 500, Saint Paul, MN, 55102
We offer banking, mortgage, investment, wealth management, trust and insurance in Minnesota, North Dakota and Wisconsin. We're here to help you solve your toughest problems, seize your biggest opportunities, and achieve success on your terms, now and in the future. Bremer Bank has roots in the places where we live and work that go back to 1943.
MLS Mortgage Group
3612 Fillmore St NE, Minneapolis, MN, 55418
"MLS Mortgage Group is a local, Mortgage Broker MN. We have partnered with REALTORS® since our inception to ensure a positive home buying experience. MLS Mortgage Group is passionate about community and "keeping it local". Studies have shown that when shopping local, we create local jobs and income growth for our family and friends."