Hiway Credit Union
111 Empire Drive, Saint Paul, MN, 55103
Hiway was founded in 1931 to serve the employees of the Minnesota Highway Department. Hiway serves over 65, 000 members in Minnesota & around the country, registers more than $1 billion in assets & welcomes new membership from individuals & small businesses. At Hiway, every associate is dedicated to improving the financial well-being of our members
Northeast Bank
77 Broadway Street Northeast, Minneapolis, MN, 55413
Northeast Bank is a locally-owned community bank with offices in Northeast Minneapolis, New Brighton and Coon Rapids, MN focused on serving small to medium businesses. At Northeast Bank, we partner to meet community needs. Local businesses are important to us and our community – that is why we go to great lengths to help them grow.
SPIRE Credit Union
2025 Larpenteur Avenue W, Falcon Heights, MN, 55113
We have 21 branch locations in Minnesota. Through our network of branches, ATMs, and innovative products and services, we can assist you with all of your financial needs. Whether you are just starting out in life, own your own business, or are close to retirement, SPIRE would like to be your total financial solution.
North American Banking Company
2230 Albert Street, Roseville, MN, 55113
We offer a better banking experience. We're not your average bank. We like problem solving. We like making things happen. And, we like having a little fun while we're at it. Founded on July 21, 1998, North American Banking Company has been committed to providing personal service to its community.
Progressive Lending Solutions, Inc.
2277 West Highway 36, Suite 304, Roseville, MN, 55113
Progressive Lending Solutions, Inc., and their entire support staff offers over 100 years of experience in the mortgage industry. We are committed to providing our clients with continuous feedback and communication, fast approvals and excellent customer satisfaction. Progressive Lending Solutions prides itself on incorporating unparalleled
First Equity Mortgage
1935 County Road B2 West, Suite 265, Roseville, MN, 55113
First Equity Mortgage, our goal is to find you the best loan with the most competitive rate and terms, so you can move in sooner with less effort. Let us help you navigate the unpredictable housing market, and provide you with the safety, security and peace of mind that comes with closing your loan quickly
Progressive Lending Solutions Inc
2277 West Highway 36, Suite 304, Roseville, MN, 55113
Progressive Lending Solutions we have access to practically EVERY loan program and underwriting option that is available in the marketplace. We have all of the programs anyone else would have, but also many that traditional banks do not.As a Consultant, in a sense I can do the shopping for you, identifying what the best underwriting.
US BANK
800 Nicollet Mall, Minneapolis, MN, 55402
U.S. Bancorp, with nearly 70, 000 employees and $554 billion in assets as of December 31, 2020, is the parent company of U.S. Bank National Association, the fifth-largest commercial bank in the United States. The Minneapolis-based bank blends its relationship teams, branches and ATM network with digital tools that allow customers to bank.
Reliable Mortgage Inc
333 Washington Avenue North, Suite 300, Minneapolis, MN, 55401
Reliable Mortgage Inc. has maintained a reputation for exceptional service and competitive mortgage financing since 2001. The majority of our business is derived from referrals of past, satisfied clients and real estate agents. As a local business, we utilize market-leading lenders and secure the best loan program at the lowest possible rates.
Optima Lending LLC
2819 Hennepin Avenue, Suite 2A, Minneapolis, MN, 55408
Optima Lending is a full-service mortgage company located in Minneapolis providing exceptional mortgage solutions to help you purchase your dream home. Start today with a free consultation with one of our Mortgage Care Professionals and Optima Lendings was founded with a distinct purpose to help our clients reach their financial goals
Century Capital Group Inc
2915 Wayzata Boulevard, Suite 201, Minneapolis, MN, 55405
Our variety of lenders give us the ability to provide the most popular programs at very competitive rates. We have options available for most borrowers including FHA for first time home buyers and cash out for those with FICO scores down to 500. Charles Miller President at Century Capital Group Inc.
Luminate Home Loans
2523 Wayzata Blvd S, Suite 200, Minneapolis, MN, 55405
At Luminate Home Loans, our mission is to unlock people's full potential through finances and provide them with clarity through every step of the loan process. We make lending approachable. By bringing transparency and consistency to every part of the financial world, we strive to guide people to decisions that are in their best interest.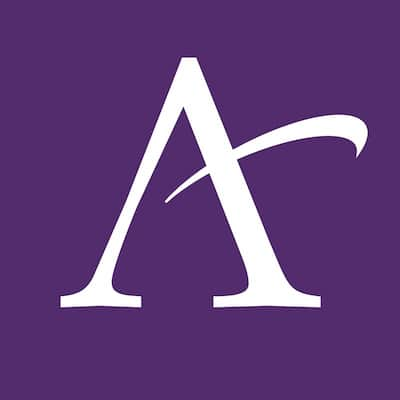 Affinity Plus Federal Credit Union
175 West Lafayette Frontage Rd, Saint Paul, MN, 55107
Affinity Plus is a not-for-profit member-owned cooperative. We improve the lives of our members through meaningful banking, exceptional experiences, and trusted relationships. We are honest and trustworthy. We are open to new ideas and feedback. We learn from our mistakes. We adapt as the world changes, and work evolves by leveraging technology,
BankCherokee
607 South Smith Avenue, Saint Paul, MN, 55107
BankCherokee works for community business. Community is all about us working together. It's what makes our community bank and your community business go. At BankCherokee, we know this after more than 100 years in the neighborhood. Today, everything we do reflects our commitment to your success.
Drake Bank
60 East Plato Blvd, Suite 100, Saint Paul, MN, 55107
Drake Bank is a purpose-driven independent bank in St. Paul. We were founded in 2002 by a group of successful local entrepreneurs committed to helping others succeed for the shared prosperity of their community. Our 70+ founders invested their own money to fund the first business loans, and many are still shareholders today.
Gateway Bank MN
745 Market Street, Saint Paul, MN, 55118
Mendota Heights-based Gateway Bank was founded in 2004 with a clear vision of what a community bank should be. And we remain committed to conducting every transaction with that vision in mind. We believe that our community is defined by the individuals and businesses within it. We offer competitive personal and business products and services.
Expedition Credit Union
1270 Northland Drive, Suite 350, Mendota Heights, MN, 55120
Expedition Credit Union was established in 1957 to benefit Minnesota Education Association members. Originally named MEA Credit Union, we assisted with the specific financial needs of the education community. Throughout the years — from strikes and natural disasters, to times of prosperity — the credit union was there.
Bridgewater Bank
4450 Excelsior Blvd, St. Louis Park, MN, 55416
It all started with a vision in 2005. That vision was to create a full-service, entrepreneurial bank where answers came quickly, opportunities were plentiful, and the environment was positive and optimistic. It would be an unconventional bank where clients would notice a difference and people would be challenged to grow.
North Memorial Federal Credit Union
3300 Oakdale Avenue North, Robbinsdale, MN, 55422
North Memorial Federal Credit Union was formed in 1964 to help and serve the employees of North Memorial Hospital so they would have access to financial services. We have since grown with our sponsor, North Memorial Medical Center and have added Maple Grove Hospital, St. Therese Home Inc. and their respective affiliated offices and clinics.
Premier Banks
2866 White Bear Avenue, Saint Paul, MN, 55109
Chartered in 1974, Premier Bank set up shop as Maplewood State Bank in a trailer on the corner of Beam and White Bear Avenues. Maplewood State Bank was the smallest of the 714 Minnesota Banks. We work as hard as you do each day to earn the privilege to grow together. Focused on an ever brighter financial future.