123 Mortgage LLC
7514 Big Bend Blvd, Saint Louis, MO, 63119
"123 Mortgage, we offer a full range of loan products whether you are making a purchase or would like to learn more about refinancing, our team of experienced mortgage professionals have you covered! Explore our customizable loan programs to learn more. Fixed Rate Mortgages FHA Streamline Financing Cash Out Mortgage Conventional Loans Re
Superior Mortgage Solutions Inc.
50 Crestwood Executive Center, Suite 30, Saint Louis, MO, 63126
At Superior Mortgage Solutions Inc. We are a full service mortgage company based in Saint Louis, Missouri. We specialize in FHA Mortgages, VA Loans, USDA, Jumbo and Conventional Mortgage Loans in Saint Louis. We also serve the surrounding cities in Saint Louis County. Whether you are buying a home or refinancing in our neighborhood
CNB St. Louis Bank
7305 Manchester Rd, Saint Louis, MO, 63143
We are an independently owned community bank and have been since our founding in 1915, making us one of the oldest banks in the state of Missouri. Since then CNB St. Louis Bank has continued to serve our community and customers with a focus on personal service, positive experience, and accessibility.
Wise Funding Solutions LLC
3214 S Big Bend Blvd, Saint Louis, MO, 63143
Wise Funding Solutions provides quick, reliable funding for the real estate market. We are an alternative option to conventional lending that provides an efficient, and fair option to borrowers. We are committed to clear communication, customer satisfaction, and making the customer experience effortless.
Lindell Bank
6900 Clayton Avenue, Saint Louis, MO, 63139
LIndell Bank is a full service community bank with 12 locations in the greater St. Louis area. It has over $500M in total assets and a capital to asset ratio of over thirteen percent. We are relationship bank and welcome your business. Please contact me for all of your banking needs.
LutheranFCU
10733 Sunset Office Drive, Suite 406, Saint Louis, MO, 63127
We have all the products you would expect of large financial institutions, and the personal service you want. And whether you are opening LCMS organization or personal accounts, you will find accounts with no maintenance or annual fees, exceptional online access, remote deposit capability, and for personal loans, excellent rates.
Essex Residential Mortgage LLC
3770 S. Lindbergh Blvd, Suite 101, St. Louis, MO, 63127
We're committed to helping you find the right mortgage product for your needs. Every borrower, and every loan is different. We're small enough to have the flexibility needed to get your loan closed, but large enough to offer a wide variety of loan programs and customized options to meet all your needs.
Members 1st Credit Union
4702 Mattis Road, Saint Louis, MO, 63128
Members 1st Credit Union was chartered in 1951 as a member-owned, not-for-profit financial cooperative with staff and management committed to serving members' financial needs. All members share in the net profits of the credit union by receiving dividends on their savings. These savings, in turn, are pooled to make low-cost loans to fellow members.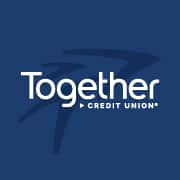 Together Credit Union
423 Lynch Street, Saint Louis, MO, 63118
Together Credit Union (formerly Anheuser-Busch Employees' Credit Union and affiliates, American Eagle Credit Union and Purina Credit Union) provides financial services and guidance to help over 133, 000 members nationwide achieve their best life.We are a $1.98 billion asset, full-service financial institution with 30 branches across the nation.
Carlson Mortgage LLC
7777 Bonhomme Avenue, Suite 1800, Saint Louis, MO, 63105
We specialize in conventional, FHA, Veterans (VA) & Jumbo Loans. We work with 8 major banks, but don't have any allegiance to a specific one. Because of that fact we are able to routinely offer you some of the lowest rates in the country. What separates us from other local brokers is that you will never have to pay ANY broker fees
Gateway Mortgage
7733 Forsyth Blvd, Suite 1100, Saint Louis, MO, 63105
Gateway Mortgage is one of the longest established Missouri mortgage brokerage firms in the St. Louis region serving clients since 1990. Our company has expanded rapidly over the years but we've always strictly adhered to our proven business model of excellence & honesty the foundation that has made Gateway the selection of over 10, 000 homeowners
Stifel Bank
8000 Maryland Avenue, Clayton, MO, 63105
The Business Bank of St. Louis was founded in 2002 and became Stifel Bank on August 31, 2018. Based in Clayton, Missouri, Stifel Bank serves growing and middle market businesses and their owners with a full range of lending, deposit, treasury and private banking services. We have the flexibility and resources to offer our customers the banking
M1 Bank
112 South Hanley Road, Suite 120, Clayton, MO, 63105
M1 Bank is a Boutique Financial Institution specializing in Low-to-Moderate Income Housing (LIHTC), Renewable Energy (ITC – Investment Tax Credit) and Historic Tax Credit Development Lending on a National Scale. M1 is a High-Performance Financial Institution recognized by S&P Global as one of the Top 100 performing institutions
Bayard Business Capital and Consulting Inc.
4501 Lindell Blvd, Suite 7G, Saint Louis, MO, 63108
Bayard Business Capital and Consulting (BBCC) is a private commercial bank. We provide both debt capital and consulting services. We do not accept deposits or participate in consumer financial services. Debt capital is provided as either a correspondent for 40 different lenders, associated private investors, or direct from BBCC.
St. Louis Community Credit Union
3651 Forest Park Ave, Saint Louis, MO, 63108
St. Louis Community is more than a credit union. As the social conscience of banking®, we're a leader and voice for social justice in the financial services world. For 75 years and counting, we have been changing lives and giving back to the individuals and communities we humbly serve.
Alliance Credit Union
1280 S Highway Dr, Fenton, MO, 63026
Alliance Credit Union is your local, not-for-profit financial cooperative. Originally chartered in 1948 to serve the financial interests of Emerson Electric Co. employees, today's Alliance Credit Union serves communities throughout Greater St. Louis. Our not-for-profit status means we can provide you lower loan rates
Stifel Bank & Trust
501 North Broadway, 10th Floor, Saint Louis, MO, 63102
At Stifel Bank, we make banking and lending simple, convenient, and even enjoyable for our individual and business clients. We have adopted a client-centered business model in which each associate is responsible for contributing to our clients' overall satisfaction; fostering an entrepreneurial culture based on participation and respect.
Fortune
3494 Jeffco Blvd., Arnold, MO, 63010
Fortune opened its first location in Arnold, MO on December 1, 2005 with the goal of bringing a local bank with personality to the northern Jefferson County area. Prior to Fortune's doors opening, the existing banking options in the region were run by large corporations. Dan sought to offer financial services provided to and by members.
Anchor Mortgage Group
12747 Olive Blvd, Suite 300, Saint Louis, MO, 63141
Our mission is to set a high standard in the mortgage industry. We are committed to quality customer service - putting the people we serve first. Our goal is to carefully guide you through the home loan process, so that you can confidently select the best mortgage for you and your family from the many mortgage options that are available today.
Mason Mortgage Advisors
11862 Lackland Rd, Saint Louis, MO, 63146
Mason Mortgage Advisors, we treat each customer as an individual, not a number. We don't place you into a loan profile formula created by the banking industry. We use "common sense" and will help you obtain the best loan possible. We represent a wide range of "A" rated lenders with first quality rates to private "hardship" lenders.