Carolinas Telco Federal Credit Union
2821 Crisman Street, Charlotte, NC, 28208
Carolinas Telco Federal Credit Union (CTFCU) has been serving members across the Carolinas since 1934. We offer credit union services to the following groups: Those employed with or retired from one of our current preferred business partners. Members of the NC Consumers Council (NCCC) or other approved association.
New Freedom Funding
435 E 400 S, Orem, UT, 84097
Fast, reliable closings for non-owner occupied real estate. We have been closing loans since 2007. We close on both residential (non-owner occupied) including SFR, 2-4 Units and Multi-family units. We also close on all income producing commercial properties including cannibas, retail, hospitality, warehouse, industrial, etc.
Interstate Home Loan Center, Inc
40 Marcus Drive, Suite 100, Melville, NY, 11747
We are a direct lender and our service and commitment to quality is legendary. Throughout the years, thousands of homeowners have come to count on Interstate because of our commitment to assisting individuals and families achieve their dream of owning or keeping their family home.
Anchor Loans
One Baxter Way #220, Thousand Oaks, CA, 91362
Anchor Loans is the nation's number one private direct lender to fix-and-flip investors, and was the first to fund more than $1 billion in loans in a single year. Anchor remains the industry leader, providing over $1 billion in fix-and-flip financing every year since 2016 — with life-to-date fundings surpassing $8.3 billion.
AAA Capital Investment Inc
117 S Garfield Ave,, Alhambra, CA, 91801
AAA LENDINGS is a direct mortgage lender with many years of lending experience. We have a group of experienced professionals providing services for our clients. We offer variety loan programs in DSCR Loan, Bank Statement Loan, WVOE, Conventional, FHA, VA, and Foreign National Loan. We always put customer's needs first and provide the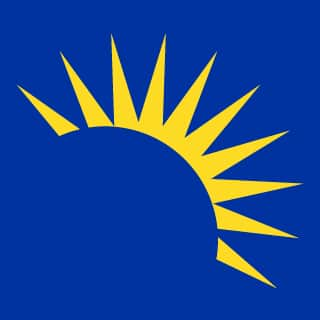 Truliant Federal Credit Union
893 North Liberty Street, Suite A, Winston Salem, NC, 27101
Truliant Federal Credit Union was chartered in 1952 to serve the employees of Western Electric and was known as Radio Shops Credit Union. It began serving about 2, 000 members and offered credit union services in Winston-Salem, Greensboro and Burlington. Today, Truliant serves over 280, 000 members with more than 30 locations.
GoKapital Mortgage
2150 Coral Way Suite 1A, Miami, FL, 33145
GoKapital, Inc. offers business loans and real estate financing to entrepreneurs and investors nationwide. Whether you're looking for working capital to expand your business, purchase equipment, or hire more employees, we can help. We offer 24 hour loan approvals, a quick funding process, and work with all business types.
Miller Lending Group, LLC
1135 Kildaire Farm Rd., Cary, NC, 27511
At Miller Lending Group we are always on the lookout for lending partners that offer low interest rates AND an underwriting process that is as simple as possible. That means we offer our customers very competitive interest rates and a process that doesn't make you feel like you've been hit by a truck! When rates move down.
Salman Capital Funding
35 journal Sq, Jersey City, NJ, 07306
Salman Capital is a family-owned In-house direct lender that provides financing for real estate investors nationally. With our own discretionary capital, we provide Bridge 12-24 month term IO financing for acquiring and stabilizing a property. We also provide asset-based DSCR financing for traditional and short term rental properties.

Purple Lion Inc.
8620 Ventura Blvd., Studio City, CA, 91640
Purple Lion Inc stands out in the jungle of hard money lenders. While we appear aggressive because we are Lions you know we are friendly because of our royal color Purple. If you need a loan quickly we probably can get it for you timely and at a reasonable rate and term. We love to help our clients attain their financial goals.