Oakwood Lending, LLC
7300 ACC Blvd, Raleigh, NC, 27617
Oakwood Lending has been serving real estate investors in North Carolina since 2015. The team focusses on making it possible for real estate investors to close quickly on real estate investment opportunities and also We specialize in providing private money loans on residential property investments.
Pearl Financing
11010 Lake Grove Blvd, Suite 100 PMB 119, Morrisville, NC, 27560
Pearl Consulting & Financing works with business owners to maximize their potential, providing exceptional consulting services that are catered specifically to their needs. From strategic decisions, to financing, to developing your capabilities, Pearl Consulting & Financing is here to help. Using our expertise & deep understanding of the industry,
RTP Federal Credit Union
384 Davis Drive, Morrisville, NC, 27560
RTP Federal Credit Union was founded in 1968 by a group of federal employees in the Research Triangle Park, seeking to bring the benefits of credit union membership to this area. Today, over 300 businesses and associations in the RTP and greater Triangle area are offering the benefits of RTP Federal Credit Union membership.
FM Lending Services
4509 Creedmoor Road. Suite 201, Raleigh, NC, 27612
FM Lending Services is a full service mortgage banker specializing in residential purchase and refinance loans. FM Lending Services offers a wide range of mortgage products, including fixed and adjustable rate mortgages, jumbo loans, Federal Housing Administration (FHA) and Veterans Affairs (VA) loans, USDA loans, new construction loans.
MortgageMecca Inc
4701 Creedmoor Rd, Suite 105, Raleigh, NC, 27612
"We have access to a vast array of mortgage options and our highly-trained mortgage specialists can find the perfect fit for you. Beyond unbeatable rates, our service is consistent, reliable, and ultra fast. We deal with the banks for you and only do mortgages, so we can cut through the red tape. That means you get answers and final docs–fast."
7 Locks Lending LLC
1750 Northwest Maynard Road, Suite 101, Cary, NC, 27513
Our mission is to serve our customers with honesty, integrity and competence. Our goal is to provide home loans to our clients that meet their overall financial goals while providing them with the lowest interest rates and closing costs possible. Furthermore, we pledge to provide a positive experience with the process centered around communication
Pathway Mortgage Group
140 Preston Executive Dr, Suite 205D, Cary, NC, 27513
Pathway Mortgage Group is a nationally recognized, locally owned independent mortgage broker in Cary, NC, serving North Carolina consumers exclusively. Pathway is proud to offer very competitive rates from the best wholesale lenders in the country. Competition, combined with our elite experience and execution.
Tarheel Mortgage
1014 High House Road, Suite 100, Cary, NC, 27513
At Tarheel Mortgage we can match clients with home loans and refinancing products from more than 20 lenders at wholesale rates. Plus, on most loan programs you'll never pay us a fee. Whether you want to purchase a home for no-money down, no points, no PMI or need to qualify with past credit issues,
Satterwhite Financial
104 Wind Chime Court, Raleigh, NC, 27615
Satterwhite Financial is your local professional resource for North Carolina home lending. Having serviced the triangle since 2000, our growth is due to the loyalty & support of our clients and customers. Let us put our knowledge & experience to work for you. No cost & no obligation – just sincere and honest advice.
Advantage Lending, LLC
7521-101 Mourning Dove Road, Raleigh, NC, 27615
Advantage Lending is a continuously evolving mortgage lender committed to customer education & transparency. As a full service mortgage banker we handle the processing underwriting & funding of your loan in-house. This level of control over the entire mortgage application & approval process translates to simplicity
LYNK Capital
7100 Six Forks Road, Suite 335, Raleigh, NC, 27615
LYNK Capital, mortgage lending is in our blood. In fact, we have decades of experience in this business, with members of our team having either owned or held senior positions in numerous mortgage companies, banks, title companies, and other real estate businesses. We've also been property investors ourselves.
Dash Home Loans, a Division of Primary Residential Mortgage, Inc.
131 Wind Chime Court, Raleigh, NC, 27615
Dash Home Loans is a Division of Primary Residential Mortgage, Inc. PRMI NMLS 3094. PRMI is an Equal Housing Lender. Some products and services may not be available in all states. Credit and collateral are subject to approval. Terms and conditions apply. Programs, rates, terms, and conditions.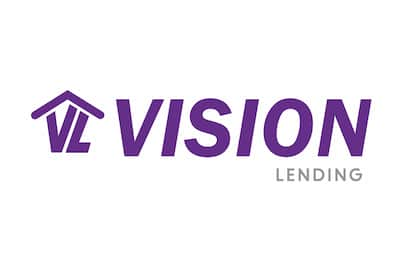 VISION LENDING SERVICES
9208 Falls Of Neuse Rd, Suite 101, Raleigh, NC, 27615
Vision Lending service are North Carolina. We strive to help build the community through responsible financing. We provide financial guidance so that you get the best loan product available. Our mission is to build and grow the great state of North Carolina through homeownership.
Coastal Credit Union
1000 St Albans Dr, Raleigh, NC, 27609
Coastal Credit Union has been serving its members since 1967. Being a not-for-profit financial institution, we are committed to providing outstanding customer service with 7AM to 7PM teller hours, products at competitive rates, and best in class mobile banking. Today, with assets totaling $3.4 billion, Coastal serves more than 270, 000 members.
The David M. Damare
4098 Barrett Dr., Raleigh, NC, 27609
"David M. Damaré is a mortgage-lending expert with over 16 years of experience. He grew up in New Orleans, LA and graduated from the University of North Carolina at Chapel Hill in 1986. David went on to attend pilot training as a military officer with the United States Air Force. While flying for the North Carolina Air National Guard,"
Classic Carolina Realty
5842 Fayetteville Road, Suite 113, Durham, NC, 27713
Whether looking for your first home or selling your fifth, we bring the same excitement and level of service to every client. We are a very personable group, from our agents to our admin staff who strive to make the process of buying or selling less stressful and even enjoyable for our clients. We are a locally owned.
Amy Bonis Mortgage Team
10224 Durant Road, Suite 207, Raleigh, NC, 27614
Amy is a very passionate woman who takes the business of mortgage banking and helping people realize their dream of financial independence very seriously. She started in mortgage banking in Los Angeles in the early 1990's and her business has bloomed. She is now one of the top loan officers in the country NMLS# 106455.
Latino Community Credit Union
100 W Morgan Street, Durham, NC, 27701
Latino Community Credit Union (LCCU) is a community-based and member-owned nonprofit financial institution that provides protection of financial assets, access to loans, financial independence and financial education. We are proud to serve a diverse membership from the U.S. and 110 other countries around the world
Credible Operations Inc
320 Blackwell Street, Suite 200, Durham, NC, 27701
Credible brings simplicity, choice and unbiased support to all of life's important financial decisions. With Credible, borrowers are always in control. We let you compare personalized loan offers from multiple vetted lenders, giving you the power and confidence to improve your financial future.
Carolina Mortgage Authority Inc
107 Edinburgh South Drive, Suite 202, Cary, NC, 27511
Carolina Mortgage Authority is a low rate, low fee North Carolina Corporation with offices located in Cary and Carolina Beach. We proudly service clients from the Triangle to the Coast & throughout NC and Our goal is to provide home loans to our clients while providing them with the lowest interest rates and closing costs possible.