Horizon Bank Nebraska
10841 North 142nd, Waverly, NE, 68462
Horizon Bank has been serving the financial needs of customers for over 100 years! Since the1990's, Horizon Bank has also been actively involved in the development of affordable housing. Working with developers and syndicators in the Midwest, Horizon Bank has experience in over 380 developments.
FirstBank of Nebraska
201 E. 5th Street, Wahoo, NE, 68066
FirstBank of Nebraska is a locally owned, independent community bank with branches in Wahoo, Syracuse, Sterling and Burchard. As an FDIC-insured bank, we offer a full range of banking products to satisfy the unique needs of individuals, farmers and businesses of all sizes. Our local staff takes pride in getting to know our customers.
Shotbolt Mortgage Corporation
17310 Wright Street, Suite 104, Omaha, NE, 68130
Shotbolt Mortgage! My name is Jack Shotbolt, and I am an Independent Mortgage Broker and Planner located here in Omaha, Nebraska. As a mortgage broker, I work for my clients rather than the banks which allows me to focus on the individual needs of each borrower and to work with a variety of lenders to find the best solution for each situation
Arbor Bank
16949 Lakeside Hills Plz, Omaha, NE, 68130
At Arbor Bank, we make growing great relationships with our clients the top priority. Arbor Bank has served Eastern Nebraska & Western Iowa for over 150 years. We are dedicated to helping farmers, families, individuals, businesses & our local communities grow. Arbor Bank's roots stem back to 1865 when the Nebraska City institution was established.
Wilhelm Mortgage Inc
17310 Wright Street, Suite 104, Omaha, NE, 68130
Wilhelm Mortgage Inc. (NMLS Lic. #1974080) Is an equal housing lender. This is not a commitment to lend or extend credit. Programs, rates, terms and conditions are subject to change without notice. Terms and conditions apply. All rights reserved. Contact us for details. Consult your accountant about tax deductions.
Pinnacle Bank
18081 Burt St, Elkhorn, NE, 68022
We've always taken pride in our heritage as a family-owned, community Bank. Our commitment to our customers and community is at the forefront of how we do business. It's been that way since the very beginning and continues today. Today, we operate a network of more than 151 locations with over $10.8 B in assets.
American Interstate Bank Elkhorn
3331 N. 204th Street, Elkhorn, NE, 68022
Founded in 1915, American Interstate Bank is still the only bank chartered in Elkhorn. Today, we remain committed to Elkhorn and the Western Douglas County area through our support and involvement in various service organizations, churches, schools and community projects. American Interstate Bank (AIB) offers a full range of banking products
United Republic Bank
111 North 181st Street, Omaha, NE, 68118
United Republic Bank, we're different. We set our standards high by abiding by our core beliefs: Excellence, Honesty and Integrity, Making a Difference, Building Relationships and Client Satisfaction.We're an organization that is professional, trustworthy, accurate, and responsive. United Republic Bank provides financial services that help our clie
Metro Credit Union (Nebraska)
14509 F Street, Omaha, NE, 68137
We were formed in 1951 for the benefit of people who bank with us, & that purpose remains central to our decision-making today. For that reason, the Credit Union has earned a reputation for exceptional personal service and great value in banking. Metro consistently receives high marks for trust, integrity, low loan rates & better overall service.
ACCESSBank
8712 W. Dodge Rd, Omaha, NE, 68144
We're entrepreneurs ourselves. We opened in 2007 with just 12 employees, so we are first-hand familiar with your day-to-day challenges. No wonder then, that we've been voted "Best Business Bank"​ by B2B Omaha Magazine five years in a row. We've also been awarded the 2017 & 2018 Business Excellence Award by the Greater Omaha Chamber.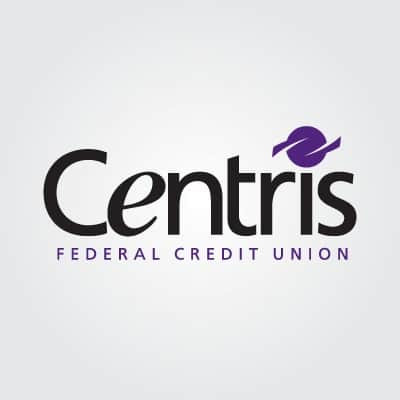 Centris Federal Credit Union
13120 Pierce Street, Omaha, NE, 68144
Centris Federal Credit Union has been your trusted financial partner since 1934 with 15 full-service credit unions located in Nebraska and Iowa. We are a not-for-profit financial organization. We pass the savings onto our members so we can offer lower rates on loans and higher rates on savings as well as improved products and services.
Enterprise Bank
12800 West Center Road, Omaha, NE, 68144
Founded in 1991, Enterprise Bank, is a privately-owned community bank headquartered in Omaha, Nebraska. Enterprise Bank provides banking services to individuals as well as business customers located primarily in Omaha. Enterprise Bank has two full-service branches located in the Omaha Metro area.
Kellogg Credit Union
9618 Brentwood Drive, La Vista, NE, 68128
Kellogg Credit Union is a well-established financial institution aimed to grow one member at a time. We were created under a Federal Charter on March 4, 1946 as Kellogg Company Employees Federal Credit Union, with an Organizational Certificate signed by eight Kellogg Company Employees.
The Denman Team
14301 FNB Parkway, Suite 100, Omaha, NE, 68154
Founded in 1966, Delmar Mortgage is a full-service mortgage company helping new and experienced buyers find their dream homes. Delmar Mortgage offers a wide range of mortgage products that allow us to fit the best loan to the specific needs of each client. Our products range from conventional, jumbo, FHA, VA and more.
Family Focus Federal Credit Union
7310 N Plaza, Omaha, NE, 68127
Family Focus FCU is based out of 7310 N Plaza, Omaha, Nebraska, United States and dedicated to providing financial services to Metropolitan Utility District's former and current employees, their We are still YOUR credit union, dedicated to serve M.U.D. employees and their family members.
Omaha Federal Credit Union
3001 S 82nd Avenue, Omaha, NE, 68124
Omaha Federal Credit Union opened for business April 1, 1935, to serve the financial needs of the Omaha community. Membership is open to anyone living or working in Douglas, Sarpy or Washington counties in Nebraska and Pottawattamie County in Iowa. Omaha FCU offers a full range of financial services, including mobile
First Lincoln Federal Credit Union
5730 R Street, Suite A, Lincoln, NE, 68505
First Lincoln Federal Credit Union Was Originally Chartered in 1956 It was an industrial credit union consisting of members of local #156 Amalgamated Meat Cutters & Butchers Workman of North America in Lincoln, employees of the Credit Union, and immediate family members. Willard Mook was elected treasurer and took care of operations from his home
Vault Funding Group
421 South 9th Street, Suite 117, Lincoln, NE, 68505
Vault Funding Group is a residential and commercial mortgage lending firm with its home office based in Lincoln Nebraska and branch offices located in Atlanta Georgia and Las Vegas Nevada. As a member of the business community for several years, Vault Funding Group is also a licensed, bonded mortgage brokerage firm.
Goodman Mortgage Corporation
801 N 96th St, Suite 2592, Omaha, NE, 68114
Goodman Mortgage Corporation is a locally owned and operated Mortgage Brokerage with over 30 years mortgage and lending experience. We have a personal interest in the people and families in the Nebraska and Iowa area. It has always been and always will be our community, too! We have the experience to identify.
Exchange Bank.
8008 W. Dodge Rd, Omaha, NE, 68114
A great deal has changed since Exchange Bank was chartered in 1894. Most notably, technology is now a central part of people's daily lives. Mobile banking, facial recognition software, and paperless payments are the new normal, allowing customers to accomplish tasks from virtually anywhere, at any time.