Paradise Bank
2420 N. Federal Hwy, Boca Raton, FL, 33431
At Paradise Bank, we are dedicated to serving the long-term financial health of our customers so you can conduct your banking needs safely, securely & conveniently. Our products and services have been developed in partnership with our customers, business owners and managers. We use the latest technology to enhance personal service, not replace it.
The Bank of Steinauer
215 Main St, Steinauer, NE, 68441
The Bank of Steinauer was established in 1888, but was not expected to transact much business. However, it soon became an essential part of the community, and needed to be properly organized and equipped with experienced help. Because of his advanced age, Joseph put his son, John, in charge of the bank as cashier.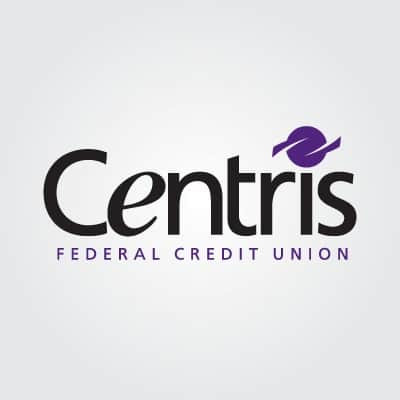 Centris Federal Credit Union
13120 Pierce Street, Omaha, NE, 68144
Centris Federal Credit Union has been your trusted financial partner since 1934 with 15 full-service credit unions located in Nebraska and Iowa. We are a not-for-profit financial organization. We pass the savings onto our members so we can offer lower rates on loans and higher rates on savings as well as improved products and services.
Lincoln Federal Savings Bank
8400 Maddox Dr., Lincoln, NE, 68501
Lincoln Federal Savings Bank was formed in 1906 and is organized as a mutual holding company. This means that the Bank is essentially owned by the depositors of the Bank meaning there are no outside shareholders. This structure allows the Bank to offer highly competitive rates to customers on both loans
Loan Factory
14351 Euclid St, Suite 1W, Garden Grove, CA, 92843
Loan Factory is a private mortgage broker company headquartered in San Jose, California. Our mission is to provide AMAZINGLY LOW mortgage rates combined with great customer service. We believe that we can accomplish both these goals with the use of technology and the willingness to help our customers.
NOVA® Home Loans
2810 N. Swan Rd, Suite 160, Tucson, AZ, 85712
NOVA Financial & Investment Corporation, dba NOVA Home Loans (NMLS 3087) has built a strong reputation for providing exceptional service to our customers. NOVA Home Loans is licensed to lend in AZ, CA, CO, FL, IL, OR, UT, NM, NV, WA, TX, IN, KY, NE, and PA | BK#0902429 | Equal Housing Opportunity |
Paramount Residential Mortgage Group, Inc.™
1321 8th Ave North, Suite 201-A B & C, Great Falls, MT, 59401
PRMG has built our legacy as a nationally recognized leading lender in the mortgage industry. As a top privately held mortgage banker, PRMG has successfully helped thousands of borrowers purchase and refinance their homes across the country. PRMG is a Fannie Mae and Freddie Mac direct lender, offering standard conventional products
Bank of Clarks
301 N. Green, Clarks, NE, 68628
Since 1937, the Bank of Clarks has been committed to providing the very best service to its customers and community. It is their goal to put customers first and help them succeed in making their daily lives easier. Click on any of the links to the left to find out more about our institution.
Planet Cheapskate Home Loans
1029 W Douglas Suite #202, Wichita, KS, 67213
My passion is educating & guiding families through the home loan process. I am driven to find the best financing opportunity for every home buyer. I do this by making banks compete to give us their very best offer. Growing up in Peck KS the old-school values of hard work and honesty were instilled in me from a very young age. I use these same princ
Central National Bank
800 SE Quincy St, Topeka, KS, 66612
Our Mission is Every individual in Central National Bank is entrusted with the responsibility of providing superior financial products and services that result in making our customers, the communities we serve, and our company successful. At Central National Bank we find our employees engaged in the communities they live in.