Lea County State Bank
1017 N Turner St, Hobbs, NM, 88240
Chartered on November 2, 1928, during the great oil boom days the original Lea County State Bank of Lovington played an important part in the early development of this area. Dedicated to the people of Lea County, the bank adopted their pioneer spirit, which would eventually make this part of New Mexico great.
Estacado Federal Credit Union
2220 N Dal Paso Street, Hobbs, NM, 88240
On January 13, 1953, a small group of people from the Hobbs Municipal Schools joined together to establish a credit union to offer its members an opportunity to accumulate their savings and create a source of credit. Since 1953, the credit union has experienced changes such as growth, new products & services, and technological improvements.
Artesia Credit Union
210 North Fifth Street, Artesia, NM, 88210
Artesia Credit Union is a member-owned, cooperative, non profit financial services institution founded and operated to encourage thrift among its members, create a source of credit at a fair and reasonable rate of interest, and provide an opportunity for its members to improve their economic condition in a friendly manner.
The Bank of Clovis
300 Main Street, Clovis, NM, 88101
The Bank of Clovis is a state chartered bank with deposits insured by the FDIC. The Bank was founded October 16, 2000. Our shareholders are employees, farmers, ranchers, small business owners, construction workers, teachers, doctors, lawyers, nurses, policemen, and firemen -- all from Curry County and the surrounding area.
Otero Federal Credit Union
1200 East 10th Street, Alamogordo, NM, 88310
OFCU is your one stop shop for all your financial needs. Auto Loans, Mortgage Loans, Personal Loans, Credit Cards. We also have your basic needs Savings, FREE Checking, FREE Debit Card. Otero Federal Credit Union has been open since 1953. It's the 10th largest credit union in New Mexico with assets totaling $429.4 Million.
First National Bank
414 10th St, Alamogordo, NM, 88310
We are proud to be your community bank for the past 60 years, and we are looking forward to a bright future, serving the communities we call home. Our main branch, located in downtown Alamogordo, has an interesting history. The bank began its operations in a small remodeled doctor's office on the same site where we are located today.
Bank 34
500 E 10th St, Suite 100, Alamogordo, NM, 88310
Bank 34 is a community bank founded in 1934 with locations in New Mexico and Arizona. We offer the same quality products, services and technology as the big guys, but a more personalized & friendly banking experience for true relationship banking. Bank 34 was quite literally founded on a dream. It was originally organized
Prime Mortgage LLC
550 S Mesa Hills Dr, Suite A-1, El Paso, TX, 79912
Prime Mortgage LLC has a variety of mortgage loan products. FHA, VA, Conventional, Texas Vet,USDA. We also specialize in private mortgage loans. These mortgage loans we fund directly from our office and can assist the "harder" to qualify borrower. Ramsey Esper President of Prime Mortgage LLC.
Pioneer Bank
705 East University Avenue, Suite A, Las Cruces, NM, 88001
Pioneer Bank has been proudly serving the financial needs of Southeastern New Mexico and West Texas since 1901. We continue to offer the most innovative banking products along with providing you with the best customer service. At Pioneer Bank, we know there is much more to life than managing your money.
FirstLight Federal Credit Union
3105 Del Rey Blvd, Las Cruces, NM, 88012
FirstLight Federal Credit Union is a community financial cooperative dedicated to helping you and your families achieve financial security by providing accessible products, services, tools and education. In 1955, nine pioneers developed a plan to help military and civilian personnel on Biggs Air Force Base have more access to credit
Amarillo National Bank
410 S Taylor St, Amarillo, TX, 79101
Founded in 1892 and now the largest family-owned Bank in the nation, Amarillo National Bank has never been typical — and we're proud of it. The maverick soul of Amarillo is still very much a part of our daily work and lives. At ANB, we're fiercely independent, answering only to our customers.
RPM Lending
526 Sun Ranch Village Loop, Los Lunas, NM, 87031
We are one of the only few locally owned mortgage brokers in New Mexico. We are passionate over our clients, to us, it's more than just buying a house, it's a home, where lasting memories will be made. Our goal and motto is to turn our clients into friends and neighbors with our service, care and expertise.
Sandia Laboratory Federal Credit Union
3707 Juan Tabo Blvd NE, Albuquerque, NM, 87111
Sandia Laboratory Federal Credit Union is one of the top-rated credit unions in the country, and was named as the Best-in-State Credit Union for New Mexico by Forbes in 2019 and 2020. We're member-owned and not-for-profit, working for our members' best interests. SLFCU is New Mexico's largest credit union by asset size.
Southwest Federal Credit Union
8111 Harper Road NE, Albuquerque, NM, 87111
Southwest Federal Credit Union began as The Albuquerque Gas and Electric Company Employees Federal Credit in December 1935. Ten employees came together in the midst of the Great Depression to form their own financial cooperative. The new Credit Union would meet their financial needs and those of their fellow employees and their families.
True Lending New Mexico
9400 Holly Ave, Albuquerque, NM, 87122
We are a local, woman owned mortgage broker company dedicated to helping New Mexico families with all your financial needs! True Lending New Mexico helping New Mexico with home purchases, refinancing needs, construction loans and business equipment loans, Offering Conventional, FHA, VA, Jumbo and Non-QM funding.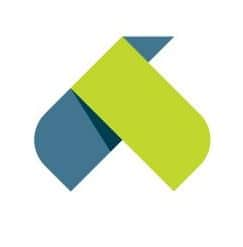 U.S. Eagle Federal Credit Union
559 W. Cordova Rd, Santa Fe, NM, 87505
US Eagle Federal Credit Union serves our members by providing financial products and services to help them attain personal financial success. Founded in 1935, U.S. Eagle is the State's oldest credit union. With nine branch offices (six in Albuquerque, one in Bernalillo, one in Santa Fe, and one in Farmington).
New Mexico Bank & Trust
320 Gold Ave SW, Suite 100, Albuquerque, NM, 87102
We offer our employees unlimited opportunities for career development, growth and the ability to contribute to the vitality of your community. Our clients choose to bank with us because of our robust product offerings, high-touch service, and commitment and impact in our communities.
Kirtland Federal Credit Union - Home Loan Center
6700 Jefferson St NE, Suite D-1, Albuquerque, NM, 87109
WE'RE LOCAL—We aren't a huge national chain with one-size-fits-all banking options—we're a local partner with BIG ideas and the latest technology to help our members solve problems and grow. We employ around 140 community members, and our employees range from bright, promising college students to seasoned financial geniuses
Interface Mortgage
5801 Osuna Rd NE, Suite 105, Albuquerque, NM, 87109
As highly experienced loan officers, we provide excellent customer service as part of our dedication to client satisfaction. Our professional staff will ask the right questions, listen to what you say with attention to detail, and devise a mortgage that fits all of your financial needs.
Creative Lending Corporation
5353 Wyoming Blvd NE, Suite C, Albuquerque, NM, 87109
Our professional loan officers provide recommendations for the best loan based on your needs. Whether you're a first-time homebuyer or you're well-versed in the process, buying or refinancing a home can be an exciting and rewarding experience with Creative Lending Corporation. We take the time to listen and we'll work with you to find a home loan.