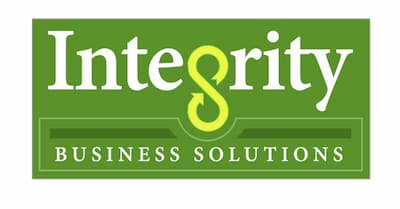 Integrity Business Solutions
10110 Canyon Country Rd, Reno, NV, 89521
To help individuals and companies reach their goals by providing services that meet their needs. This will be done by creating win - win situations that promote integrity. We value character and experience and believe that everyone is capable of contributing to the value proposition.
Victory Nevada Mortgage LLC
5250 South Virginia St, Suite 360, Reno, NV, 89502
Our goal is to deliver the very best mortgage options possible for your specific requirements... no matter the circumstances. To learn more, click on the links to the left. and We are committed to maintaining an effective and efficient organization that is open and responsive to the needs.
Sierra Pacific Federal Credit Union
6100 Neil Rd, Suite 150, Reno, NV, 89511
Sierra Pacific is a not-for-profit, member-owned financial institution. Combine the technology of a big bank with the trust and service of a local co-op, and you'll have an idea of what to expect from this credit union. They offer sophisticated online and mobile banking with mobile deposit and bill pay options.
Great Basin Federal Credit Union
9770 S. Virginia St, Reno, NV, 89511
Great Basin Federal Credit Union has been a member of the community since our charter on January 11, 1951. What began as a 50 member credit union for Reno-Bell Phone Company employees has grown to a community chartered credit union serving over 20, 000 people. Our philosophy of building personable relationships.
Utter Mortgage Company
115 West Plumb Lane, Suite 201, Reno, NV, 89509
Utter Mortgage Company is a Nevada-based mortgage company specializing in the long-term financing of commercial real estate projects located in Nevada and the adjacent areas of California. Utter Mortgage Company has placed long-term loans on shopping centers, office buildings, warehouses, mini-­warehouses, medical buildings, strip centers.
Alpen Mortgage
100 N Arlington ave Suite 350, Reno, NV, 89501
Alpen Mortgage has been in business for over a decade in Northern Nevada. Our experienced team of Investment professionals will work with you to get your hard earned funds placed ONLY into the deals you are most comfortable with. Our net return to investors range from 8% to 12% and yields are payed out monthly.
Lake Tahoe Mortgage LLC
899 Tahoe Boulevard, Suite 500, Incline Village, NV, 89451
Lake Tahoe Mortgage provides residential mortgage loan origination services throughout all of Nevada and California. Our team is made up of knowledgeable and friendly loan officers with years of experience in the mortgage industry. We take the time to talk to you one-on-one, listen to your concerns
Greater Nevada Mortgage
4070 Silver Sage Dr, Carson City, NV, 89701
Greater Nevada Mortgage (GNM) provides home loans in both Nevada and California to assist a variety of borrowers, from investors to first-time homebuyers. GNM services many home loans locally for Nevadans, as well as borrowers in California. Founded in the Sierra Nevada region in 2001.
Greenfront Mortgage, LLC
120 McFaul Way, Zephyr Cove, NV, 89448
We are a full service California and Nevada mortgage brokerage specializing in the residential real estate market. There are many benefits to working with us as opposed to going to a bank for a real estate loan.We gain an advantage by working with many different lenders in all categories of the market.
Northstar Lending Group
1657 Hwy. 395, Suite 103A, Minden, NV, 89423
We are your LOCAL, INDEPENDENT mortgage broker with 50+ YEARS of combined experience serving all of Nevada. The education of our clients is our #1 priority in today's real estate market. Understanding the type & term of your home loan is extremely important. It is essential to know your mortgage product & interest rate.
Mortgages for America
298 Kingsbury Grade, Suite 2E, Stateline, NV, 89449
Mortgages for America is dedicated in offering Programs that help America. Our Homes for Heroes program offers major discounts to most of our Heroe's in America. We do specialize in Lending to our Veterans and offer all VA loans. We also offer all traditional Conventional programs, FHA, USDA as well.
Western Highland Mortgage
3170 US Hwy. 50, Suite 10, South Lake Tahoe, CA, 96150
Western Highland Mortgage (WHM) provides private, hard money loans in Northern California and Northern Nevada regions. Our philosophy is that we are cheaper than a partner. If the loan doesn't make sense for you, it doesn't make sense for us. We can usually perform this analysis for you over the phone, quickly & efficiently.
Financial Horizons Credit Union
895 E Street, Hawthorne, NV, 89415
We've been community leaders since 1947. Our original mission was to serve individuals affiliated with the Naval Ammunition Depot in Hawthorne. Since then, we've expanded to serve residents of several rural Nevada counties. We're proud of our growth. And proud that you trust us with your financial health.
Niche-Loans
Oakland, Oakland, CA, 94601
We have Over 20 Years of Commercial & Residential Lending Experience at Niche-Loans. Great Network Relationships with Conventional Banks and Lenders, Bridge and Private Money Lenders, etc. Able to work through Complexed Deal Situations even in this current challenging lending market. Fast Answers, Great and Reliable Service and Willing to go the Ex
Renzo Capital Corp
650 California St, San Francisco, CA, 94108
Renzo-Capital Corp* Proven Expedited Lending Strategies. Borrowers typically have a deadline they are trying to solve when they approach Renzo Capital. Our lending platform offers borrowers speed and certainty of execution that surpasses conventional lending sources. As a direct, private lender, we have funded over $750 million in commercial
Community West Mortgage
6980 Santa Teresa Blvd, Suite 160, San Jose, CA, 95119
Community West Mortgage There are many advantages to having Community West Mortgage find you the right loan. The most important being that, for us, it's about people. You are a part of our community and we want nothing more than to help our community thrive. and also Community West Mortgage offers the following types of loans: VA, FHA, Convention
InstaMortgage
1245 S Winchester Blvd, Suite 209, San Jose, CA, 95128
By combining superior technology with expert advice, excellent customer service, and competitive rates, we deliver mortgage options that are tailored to each client's unique financial situation. A radically different mortgage experience is a result of our obsession for better service to our customers. Don't take our word for it.
Allison Capital
936 Constitution Drive, San Mateo, CA, 94404
Innovation We design custom funding solutions for your business needs. Working Capital - Term Loans - Business Lines of Credit and more! Fund Your Business Our company can get you the funding you need through revenue based or credit based funding options. WHO WE ARE We are a provider of non traditional business funding options. We offer
ELKO FEDERAL CREDIT UNION
2397 Mountain City Highway, Elko, NV, 89801
The Elko Federal Credit Union will: be the premier provider of financial and credit services to all of the residents of Elko, Eureka and Lander Counties as authorized and chartered in 1960 and thereafter amended. This will be accomplished as the Elko Federal Credit Union achieves their strategic objectives.
Cornerstone Mortgage
4560 California Ave, Suite 300, Bakersfield, CA, 93309
Cornerstone Mortgage is a locally owned and operated company with over twenty five years of experience in the lending industry. We offer a variety of loan products to fit our client's specific needs. Each client is different and their lifestyles require special planning. We are dedicated to helping our clients choose the right loan.