Plum Tree Mortgage Inc D|B|A Portland Mortgage
1126 Northwest Marshall Street, Portland, OR, 97209
Plum Tree Mortgage Inc help customers select mortgage products. We manage the process for individuals, institutions, trusts, partnerships and other clients in the purchase, refinance and equity-access of real estate. Because Plum Tree is involved in the mortgage transaction from the beginning.
Principal Mortgage Group Inc
2120 Northwest 16th Avenue, Portland, OR, 97209
We can guide you to the right loan amount and best program for you. Based on standard lender guidelines, we'll get you a good idea of what kind of terms and loan program you can expect to benefit most from. We'll guide you through the process and make it worry-free to improve your interest rate
Portland Mortgage
1126 NW Marshall St, Suite 100, Portland, OR, 97209
Take advantage of low mortgage rates before it's too late. Don't get lost in the maze of lending. Thanks to the experience of your local expert, Josh Leake with Portland Mortgage, you can refinance or purchase a home with ease. Headquartered in Portland, Oregon. Licensed in Oregon and Washington.
Trailhead Credit Union
221 NW Second Avenue, Suite 100, Portland, OR, 97209
Trailhead Federal Credit Union was founded in 1935 when eleven employees from Portland Gas and Coke decided to pool their money to form a financial cooperative. These founding members encouraged other gas company employees to deposit their money into the Credit Union so that their co-workers who needed to borrow, could do so at a reasonable rate.
Portland Local 8 Federal Credit Union
2435 NW Front Avenue, Suite A, Portland, OR, 97209
At Portland Local 8 Federal Credit Union we offer personalized financial service to our family of credit union members. Our mission is to provide a welcoming atmosphere while striving to become our members' primary financial institution. We offer competitive loan rates and dividends on deposits and will continue to evaluate and expand our services.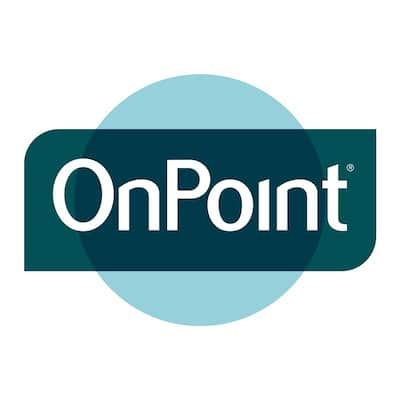 On Point Mortgage
PO Box 3750, Portland, OR, 97208
OnPoint Community Credit Union had modest beginnings in 1932: just 16 members and a total investment of $36. But, how we became the largest community-owned financial institution in Oregon, branching into Southwest Washington, is no accident. Our team is dedicated to making our members' financial dreams a reality.
Downtown Development Group LLC
920 SW 6th Ave Suite 223, Portland, OR, 97204
Downtown Development Group LLC and its affiliates have an ownership interest in more than 1,500,000 square feet of residential, industrial, retail, and office space within the Central Business District. The company is owned by the Goodman Family who have been investing in Portland.
Lumen Mortgage Corporation
920 SW 6th Ave, Suite 1200, Portland, OR, 97204
At Lumen Mortgage we incorporate innovative technologies that increase efficiency, protect customer information & boost communication.We provide real-time updates that keep our customers & business partners informed from pre-qualification through funding.Lumen Mortgage allows Oregon homeowners & homebuyers to view LIVE rates & prices.
Capital M Lending, LLC
209 SW Oak Street, Suite 200, Portland, OR, 97204
Capital M Lending is committed to providing ethical, honest and straightforward advice to our clients. Our financial professionals have the utmost integrity. They have the ethics, core values, and experience that meet Capital M Lending's strict requirements Because we deeply respect our customers and value the work we do.
Forrit Credit Union
95 SW Taylor Street, Portland, OR, 97204
Forrit Credit Union was created in 1936 as Portland Federal Employee's Credit Union. 45 founding members came together with the credit union philosophy of 'people helping people' to form a financial cooperative that could help provide them with personalized banking solutions. The resulting credit union's mission — Forward Together.
Team Swan
310 Southwest 4th Ave, 300B, Portland, OR, 97204
Team Swan is the destination for people to become homeowners. It is our mission to be the leading lender to provide families homes where they can create memories and share ideas. We want to help make people's dreams a reality by providing the security of a home for all families. All we need to do is put an address to your dream.
Theory Mortgage
2809 Northeast Martin Luther King Blvd, Portland, OR, 97212
Theory Mortgage provides borrowers with mortgage strategy guidance for the greatest personal prosperity, while contributing to the greater good of the community. Whether we're buying business cards or meeting a client for coffee, we choose to support local, small businesses to enrich our community.
NW Premier Mortgage, Inc
2154 NE Broadway St, Suite 120, Portland, OR, 97232
NW Premier Mortgage has worked hard to build a reputation for honest business practices and integrity.Our experienced and friendly team strives to provide a high level of personal service & we never fail to remember that it is our clients that make our business a success.As a result, the majority of our client base comes from referrals and business
Green Source Capital LLC
515 NE Holladay St, Suite 215, Portland, OR, 97232
The Green Source Capital, LLC team is committed to providing all clients with the highest quality financial services combined with the lowest rates available in your area. The outstanding mortgage professionals here will work with you one on one to ensure that you get a financial solution that is tailored specifically to meet your financing needs.
Portland Housing Center
3233 NE Sandy Blvd, Portland, OR, 97232
Portland Housing Center is your trusted resource no matter where you are at in the homebuying process. When you register we'll help you determine what services you need to become a successful homebuyer and connect you with one on one counseling, financial management and homebuyer classes, and financial products that can help you become successful.
Green Mortgage Northwest
650 Holladay Street, Suite 1600, Portland, OR, 97232
Green Mortgage Northwest is rooted in the sustainable ethos that makes Portland an amazing place to live and attracts so many amazing people to our city. We love our inspiring clients and our goal is to deliver brilliant service while sticking to the values that guide us every day. We employ paperless document management, electronic signing.
Mortgage Monkey
3636 NE Broadway Street, Portland, OR, 97232
Mortgage Monkey is a Portland based mortgage lender dedicated to putting people first. I specialize in helping clients in Oregon, Washington, California & Arizona get solid secure home financing. Services: - Mortgage loans - Real estate loans - Home refinance - Mortgage refinance Financing your home is a big deal and it is a complicated process.
Point West Credit Union
1107 NE 9th Avenue, Suite 108, Portland, OR, 97232
Point West Credit Union is 100% not-for-profit, member-owned awesomeness headquartered in Portland, Oregon. With a bilingual staff ready to help its members achieve financial empowerment, Point West works with its community partners to bring inclusion and equity to the underserved, and needed capital to local small businesses.
ScanlanKemperBard Companies
222 SW Columbia St. #700, Portland, OR, 97201
ScanlanKemperBard is a privately held real estate merchant bank based in Portland, Oregon. SKB acquires, manages and transforms commercial properties into profitable, risk-adjusted returns for select high-net-worth individuals, family offices, trusts, and institutional investors.
Unitus Community Credit Union
1300 SW 6th Ave, Portland, OR, 97201
We help to make our members stronger financially by providing financial education, exceptional products & services, and personal service.We serve 100,000 members in the Pacific Northwest and employ more than 250 individuals who share our passion for serving the community.Unitus is a not-for-profit financial cooperative with branches in OR and WA