LYNK Capital
7100 Six Forks Road, Suite 335, Raleigh, NC, 27615
LYNK Capital, mortgage lending is in our blood. In fact, we have decades of experience in this business, with members of our team having either owned or held senior positions in numerous mortgage companies, banks, title companies, and other real estate businesses. We've also been property investors ourselves.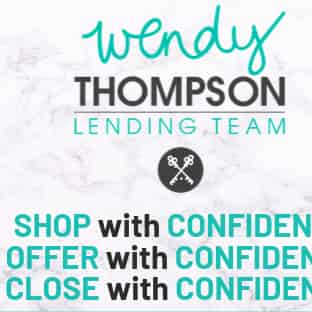 The Wendy Thompson Lending Team
6489 Quail Hollow Rd, Suite 106, Memphis, TN, 38120
Compare, Offer and Close with CONFIDENCE with The Wendy Thompson Team. Your homebuying journey should start with finding a lender. Mortgages are long-term relationships, and you will want to be confident that your lender offers a strong combination of quality service and competitive pricing.
Builders Capital
5601 6th Ave S., Suite 350, Seattle, WA, 98108
Builders Capital, we see ourselves as an extension of your team. We want to help you meet your construction goals, and to us, that process starts with exceeding your expectations. Builders Capital provides a full range of competitive loan programs for builders, developers, and real estate investors.
iTrade Investments LLC
2400 North Central Avenue, Phoenix, AZ, 85004
If you are looking for an overall lender that has a wide array of product offerings, with great pricing, iTrade and I have you covered! If you would like to become a partner with iTrade, or If you have any questions, please reach out to me! ✅Faster approvals ✅Quicker funding than you can get with conventional bank loans. ✅Better rates than c
Square One Realty & Property Solutions LLC
800 West Maple Avenue, Independence, MO, 64050
Square One Solutions is created to service the loan industry a little differently. We support our branches and loan officers with a full-service in-house team which offers them the flexibility they need to best serve their territories and customers. Servicing the loan from beginning to end saves the borrower time,
2GetFunded
4705 Indian Summer Drive, Nashville, TN, 37207
The 2 Get Funded team is committed to providing all clients with the highest quality financial services combined with the lowest rates available in your area. The outstanding mortgage professionals here will work with you one on one to ensure that you get a financial solution that is tailored specifically to meet your financing needs.
Christian Poling - Capstar Farmington Mortgage
2002 Richard Jones Rd, Suite 1201, Nashville, TN, 37203
Christian Poling is a fifteen-year veteran of the mortgage industry in Nashville. A personable, welcoming approach with clients and their Realtors has earned him a stellar reputation among lenders. His efforts ensure knowledgeable clientele, exceptional loan terms, and a smooth process from the moment of introduction all the way to closing day.
Aniya Equity
306 Madison St, Suite 371, Clarksville, TN, 37040
Aniya Equity is a community-focused real estate investment company located in Clarksville, Tennessee that wants to pay you cash for your home. With years of experience, we set out to help our neighbors by stimulating local development, empowering residents and property owners and aid up-and-coming communities throughout Tennessee and Kentucky.
BAYSHORE MORTGAGE FUNDING
2108 Emmorton Park Road, #204, Edgewood, MD, 21040
We have built a strong reputation as an outstanding Mortgage Lender, serving the needs of real estate professionals, builders and individual homebuyers throughout the country since 2001. We're a full service Mortgage Lender with an experienced staff offering expertise in every area of mortgage lending...from purchase to refinance to construction
American Mortgage Solutions Inc
3046 Del Prado Blvd S, Suite 1-B, Cape Coral, FL, 33904
American Mortgage Solutions (AMS), your mortgage broker in Cape Coral FL and Louisville KY. We are proudly licensed in Kentucky, Florida, Indiana, Colorado, and Tennessee, where we have been financing homebuyers' and homeowners' dreams for more than 20 years. Moving our clients from application to closing is a process that we take pride in.