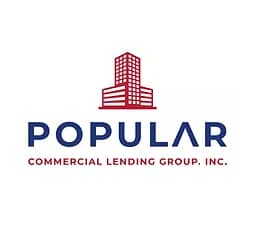 Popular Commercial Lending Group Inc.
10808 River Front Pkwy, Suite 353, South Jordan, UT, 84095
PCLG was founded by industry veteran Darin Young. Young brings 30 years of residential, commercial, consumer finance & hard money bridge lending experience to the company with a background which includes Norwest/Wells Fargo, First Option Mortgage (original founder 1996) & small, private origination firms. Young acts as President and CEO for PCLG
New Freedom Funding
435 E 400 S, Orem, UT, 84097
Fast, reliable closings for non-owner occupied real estate. We have been closing loans since 2007. We close on both residential (non-owner occupied) including SFR, 2-4 Units and Multi-family units. We also close on all income producing commercial properties including cannibas, retail, hospitality, warehouse, industrial, etc.
Anchor Loans
One Baxter Way #220, Thousand Oaks, CA, 91362
Anchor Loans is the nation's number one private direct lender to fix-and-flip investors, and was the first to fund more than $1 billion in loans in a single year. Anchor remains the industry leader, providing over $1 billion in fix-and-flip financing every year since 2016 — with life-to-date fundings surpassing $8.3 billion.
North Star Mortgage, Inc
695 South Main, Suite 6, Brigham City, UT, 84302
North Star Mortgage understands that purchasing a home is one of the biggest purchases of a lifetime. Our competitor's approach to the mortgage process is notorious for being drawn out, stressful, and risky. We've streamlined our process to ensure that the experience of obtaining your mortgage.
GoKapital Mortgage
2150 Coral Way Suite 1A, Miami, FL, 33145
GoKapital, Inc. offers business loans and real estate financing to entrepreneurs and investors nationwide. Whether you're looking for working capital to expand your business, purchase equipment, or hire more employees, we can help. We offer 24 hour loan approvals, a quick funding process, and work with all business types.
Salman Capital Funding
35 journal Sq, Jersey City, NJ, 07306
Salman Capital is a family-owned In-house direct lender that provides financing for real estate investors nationally. With our own discretionary capital, we provide Bridge 12-24 month term IO financing for acquiring and stabilizing a property. We also provide asset-based DSCR financing for traditional and short term rental properties.

Purple Lion Inc.
8620 Ventura Blvd., Studio City, CA, 91640
Purple Lion Inc stands out in the jungle of hard money lenders. While we appear aggressive because we are Lions you know we are friendly because of our royal color Purple. If you need a loan quickly we probably can get it for you timely and at a reasonable rate and term. We love to help our clients attain their financial goals.
RCN Capital
75 Gerber Rd East Suite 102, South Windsor, CT, 06074
RCN Capital®, LLC is a national, direct private lender. We provide short-term commercial loans ranging from $50k to $2.5M+ to fund the purchase and rehab of non-owner occupied residential and commercial properties, provide bridge loans, and provide real estate-backed lines of credit.
Capital Funding Financial LLC
5550 Glades Rd, Ste 200, Boca Raton, FL, 33431
"Capital Funding Financial is a family operated licensed private lender specializing in asset based investment properties nationwide. We have over 30 Years in combined real estate experience and over 1 Billion in Closed Real Estate Transactions amongst our Principals and over 1,000 SFR Developments completed in our Land Development business. Check
Hercules First Federal Credit Union
3141 West 4700 South, Salt Lake City, UT, 84129
Since 1946 Hercules First Federal Credit Union has endeavored to improve the lives of our members and neighbors in our community by offering high quality financial services. Our Credit Union was started and directed by hard working individuals who worked at the Hercules Bacchus Works in western Salt Lake County.