Paradise Bank
2420 N. Federal Hwy, Boca Raton, FL, 33431
At Paradise Bank, we are dedicated to serving the long-term financial health of our customers so you can conduct your banking needs safely, securely & conveniently. Our products and services have been developed in partnership with our customers, business owners and managers. We use the latest technology to enhance personal service, not replace it.
Vermont VA Federal Credit Union
1285 VA Cutoff Road, White River Junction, VT, 05001
Vermont VA Federal Credit Union has been open since 1939. It's the 12th largest credit union in Vermont with assets totaling $32.41 Million and providing banking services to more than 2, 000 members as of March 2022. The credit union is a not-for-profit, member-owned financial cooperative providing financial banking services
Paramount Residential Mortgage Group, Inc.™
1321 8th Ave North, Suite 201-A B & C, Great Falls, MT, 59401
PRMG has built our legacy as a nationally recognized leading lender in the mortgage industry. As a top privately held mortgage banker, PRMG has successfully helped thousands of borrowers purchase and refinance their homes across the country. PRMG is a Fannie Mae and Freddie Mac direct lender, offering standard conventional products
Planet Cheapskate Home Loans
1029 W Douglas Suite #202, Wichita, KS, 67213
My passion is educating & guiding families through the home loan process. I am driven to find the best financing opportunity for every home buyer. I do this by making banks compete to give us their very best offer. Growing up in Peck KS the old-school values of hard work and honesty were instilled in me from a very young age. I use these same princ
CN Property Funding
5500 N Military Trail, Boca Raton, FL, 33496
Hard money private lending and wholesale mortgage 100% stated income. No DSCR ratio, no tax returns, no NOI. Post programs only 10% down payment is required. Lending in all 50 states. All types of commercial properties accepted including office spaces, retail and restaurants. Multi-family investment properties and mixed use properties as well.
READYCAP LENDING, LLC
200 Connell Drive, Suite 4000, Berkeley Heights, NJ, 07922
Ready Capital is a multi-strategy real estate finance company that originates, acquires, finances and services small- to medium-sized balance commercial loans.We specialize in loans backed by commercial real estate, including agency multifamily, investor and bridge as well as SBA 7(a) business loans. Headquartered in New York City.
Elevation One Group
15001 Kercheval Ave, Suite 171, Grosse Pointe Park, MI, 48230
At Elevation One Group, we have a simple goal - providing easy and fast funding solutions for our clients. Every borrower is unique and has different needs. We listen carefully to your story so that we develop the best options for you. We understand that your time is valuable, so we have developed a streamlined application process with limited pape
Asset Lendr LLC
1101 W Mac Arthur Blvd 270, Santa Ana, CA, 92707
In the old days, you'd go down to your local bank to get the funding you need. Now, it's almost impossible to get the money you need without all the red tape. We've simplified the process. Are you looking for a Line of Credit, Term Loan or to Rehab? Apply for our business loan in minutes, without painful paperwork or run around.
BRISTOL FINANCIAL SERVICES
36 Main Street, Bristol, VT, 05443
Bristol Financial Services offers financial services for individuals and businesses. Our foremost commitment is to our clients. The most important part of our job is to help people reach their financial objectives and help business owners with their financial strategies and benefits packages.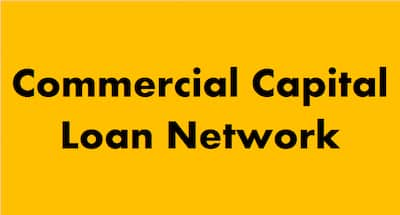 Commercial Capital Loan Network
5970 SW 18 St, Unit 133, Boca Raton, FL, 33433
Commercial Capital Loan Network lends in all 50 states and internationally. We ensure top-notch solutions in products or service you, including loans for multifamily apartments, retail, senior housing, hard money loans, bridge finance, commercial RE mortgage products, non-RE small business loans, and more. We have a strong network of multiple niche