LYNK Capital
7100 Six Forks Road, Suite 335, Raleigh, NC, 27615
LYNK Capital, mortgage lending is in our blood. In fact, we have decades of experience in this business, with members of our team having either owned or held senior positions in numerous mortgage companies, banks, title companies, and other real estate businesses. We've also been property investors ourselves.
Builders Capital
5601 6th Ave S., Suite 350, Seattle, WA, 98108
Builders Capital, we see ourselves as an extension of your team. We want to help you meet your construction goals, and to us, that process starts with exceeding your expectations. Builders Capital provides a full range of competitive loan programs for builders, developers, and real estate investors.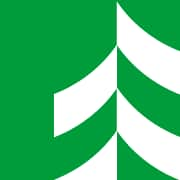 All American Home Lending
433 Main Street, Green Bay, WI, 54301
Associated Banc-Corp (NYSE: ASB) has total assets of $34 billion and is Wisconsin's largest bank holding company. Headquartered in Green Bay, Wisconsin, Associated is a leading Midwest banking franchise, offering a full range of financial products and services from more than 200 banking locations serving more than 100 communities
iTrade Investments LLC
2400 North Central Avenue, Phoenix, AZ, 85004
If you are looking for an overall lender that has a wide array of product offerings, with great pricing, iTrade and I have you covered! If you would like to become a partner with iTrade, or If you have any questions, please reach out to me! ✅Faster approvals ✅Quicker funding than you can get with conventional bank loans. ✅Better rates than c
Homefinity
1800 Golden Trail, Carrollton, TX, 75010
"At Homefinity, we understand that your home loan needs to be as unique as your home life. Whether you want a fast and convenient process or in-depth guidance, you need someone who can help you move through the process at your pace. With decades of combined experience, our nationwide professionals will coach you through your home investment."
BAYSHORE MORTGAGE FUNDING
2108 Emmorton Park Road, #204, Edgewood, MD, 21040
We have built a strong reputation as an outstanding Mortgage Lender, serving the needs of real estate professionals, builders and individual homebuyers throughout the country since 2001. We're a full service Mortgage Lender with an experienced staff offering expertise in every area of mortgage lending...from purchase to refinance to construction
WCCU Credit Union)
501 North Main Street, Westby, WI, 54667
WCCU is here to help you spend, save, manage, invest and make money. Our goal is to facilitate financial stability in your life. Let us help aid you in finding the right checking account, the right loan and the right budget for you and your family's life and financial well being. If you're not a member of WCCU, apply for membership today
Avatar Financial
1200 Westlake Ave N #1006, Seattle, WA, 98109
Avatar Financial Group is the leader in commercial bridge loans, offering solutions for non-conforming, income-producing real estate projects. A nationwide lender, we provide quick turnaround for deals that need it. AFG is a unique type of bridge lending company. While the current market has created a lack of credit availability
Progressive Lending Solutions, Inc.
2277 West Highway 36, Suite 304, Roseville, MN, 55113
Progressive Lending Solutions, Inc., and their entire support staff offers over 100 years of experience in the mortgage industry. We are committed to providing our clients with continuous feedback and communication, fast approvals and excellent customer satisfaction. Progressive Lending Solutions prides itself on incorporating unparalleled
US Capital Holdings
957 Ranchview Cir, Carson City, NV, 89705
we have decades of experience in this business, with members of our team having either owned or held senior positions in numerous mortgage companies, banks, title companies, and other real estate businesses. We've also been property investors ourselves, and understand the importance of receiving fast, knowledgeable service from a lender