Stillwater Mortgage
135 South Jackson St, Casper, WY, 82601
Our team is committed to providing our clients with the highest quality financial services combined with the lowest rates available in your area. Our outstanding mortgage professionals will work with you one on one to ensure that you get a financial solution that is tailored specifically to meet your financing needs.
WYOMING COMMUNITY DEVELOPMENT AUTHORITY
155 North Beech Street, Casper, WY, 82601
WCDA provides low-interest single family mortgages, and education to help our customers buy and retain their homes. We also offer special programs to aid in the sustainability of homeownership. From our down payment assistance program, to homebuyer education and counseling, to our partnerships with developers and our work.
Money Source of America
201 E 5th St, Suite 980, Sheridan, WY, 82801
Callaway Financial Group is a direct private money warehouse lending group. A Real Estate Investment Firm that currently holds over 50 million in portfolio real estate holdings. We and our lending group have over a Billion dollars in funding holdings and has been in the making for over 100 years.
Cherry Creek Mortgage, LLC
379 Kilbourne St, Sheridan, WY, 82801
We are a full service mortgage banking company. Cherry Creek Mortgage embodies the best of the big and small lenders. By dealing with Fannie Mae, Freddie Mac, and the Wall Street conduits, our customers are offered a variety of loan products and services with the financial backing they can count on.
Blue Ribbon Mortgage and Investments
2025 Jackson Blvd, Rapid City, SD, 57702
Blue Ribbon Mortgage and Investments. We are located in Rapid City, SD, but can help you with your home loan anywhere in the Black Hills. We are not only licensed in the Black Hills but anywhere in South Dakota, North Dakota, Wyoming, Montana & Colorado. We provide Purchase or Refinance Lending.
SECURITY STATE BANK
201 South 4th Street, Basin, WY, 82410
Our mission and strategic plan is to remain locally owned and independent. We believe that our structure enables us to provide the highest standard in financial services including quality service, competitive products, and value to our customers.Additionally, we are committed to exploring new banking solutions.
The Mortgage Source Inc
414 East Lewis St, Laramie, WY, 82072
The Mortgage Source, Inc. is licensed with experienced professionals available to guide you through the homebuying or refinancing process. It is our mission to provide prompt, professional, and courteous service from start to finish. We will continue to support you even after closing on your home.
Atlantic City Federal Credit Union
1005 11th St, Lander, WY, 82520
ACFCU founded in 1964 with an original membership for employees of US Steel Corporation working at the Atlantic City Ore Mine in Fremont County. There were roughly 400 members at this time. The mine shut down in 1983 causing hard times on Fremont County and the Credit Union.ACFCU received a community charter to expand its membership
Guild Mortgage Company
7124 Commons Drive, Unit 3, Cheyenne, WY, 82009
Guild Mortgage has become one of the nation's leading independent ‭mortgage providers by following a ‭simple rule—doing what's right for our customers. When you choose Guild, you get: - A commitment closing your loan on time - A wide array of ‭specialized products and programs for every type of homebuyer
COLONIAL SAVINGS, F.A.
2020 Grand Ave, Suite 100, Laramie, WY, 82070
Colonial is a national provider of banking, home loans and insurance. Founded in 1952, the company has $1 Billion in assets and is privately held by choice to ensure our focus remains on our customers and not the expectations of Wall Street. Colonial is rated "Five Stars – Highly Recommended" as one of the strongest financial institutions
Division Mortgage Group
1320 Division St, Billings, MT, 59101
Division Mortgage Group specializes in every type of purchase and refinance mortgage including: FHA, VA, Conventional, Rural Housing, etc. Whether purchasing your dream home, refinancing an outstanding loan, or consolidating debt, our highly experienced mortgage professionals are committed to providing our customers
Wallick & Volk, Inc.
222 East 18th Street, Cheyenne, WY, 82001
Wallick & Volk has numerous loan programs to help ensure that you are placed in the right loan program, based specifically upon your individual needs. Wallick & Volk mortgage professionals are here to guide you every step of the way! Click on any of the loan programs below to learn more about what we have to offer you.
Western Vista Credit Union
3207 Sparks Road, Cheyenne, WY, 82001
Western Vista has been a trusted source for financial services since 1940. Despite our humble beginnings, we currently serve more than 12, 000 members. We offer a full line of consumer, business and mortgage services designed to help you improve your financial standing, invest in your future and protect your financial well-being
Meridian Trust Federal Credit Union
2223 Warren Ave., Cheyenne, WY, 82003
"Our mission is to help our members achieve their financial goals and dreams through: Personal Connections, Simple Solutions, & Lifetime Relationships. Our vision is to provide our members and community with the best personal service, the highest quality financial products, and the best overall value for a lifetime."
Trona Valley Federal Credit Union
2640 Foothill Blvd, Rock Springs, WY, 82901
"Trona Valley Federal Credi union Founded in 1963. Now, serving Sweetwater, Lincoln, Uinta, Sublette, Carbon, and Teton Counties in Wyoming and Rich, Morgan, Daggett, and Summit Counties in Utah. Mission Statement: Trona Valley is a caring partner dedicated to your financial success. Branch locations in Green River, Rock Springs, and Evanston"
Country Home Mortgage
2001 Dewar Dr, Suite 260 Rock, Rock Springs, WY, 82901
Country Home Mortgage is committed to providing you with the highest quality home loans combined with some of the lowest mortgage rates available in Wyoming.Whether you are first time home buyer, purchasing your dream home, refinancing an outstanding loan, or consolidating debt, our highly experienced team of mortgage brokers.
FLANAGAN STATE BANK
82901, Rock Springs, WY, 82901
Franklin Prestige Mortgage specializes in making your dreams of home ownership come true! If you are in need of refinancing we can help you out there as well. We have great rates and low closing cost. We pride ourselves in making your purchase or your refinance a smooth and understanding process.
Alibel Mortgage
3416 Windsor Ct, Loveland, CO, 80538
"At Alibel Mortgage we strive to offer the best products and services in the mortgage industry. As wholesale mortgage brokers we are able to offer the absolute lowest rates in the business. Our goal is to provide the best possible experience for all of our clients. We attend every closing. This ensures that your closing transaction goes smooth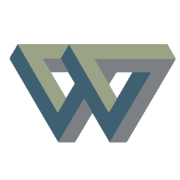 First Western Trust
690 US-89, Suite 260, Jackson, WY, 83001
First Western Trust strives to be the best private bank and trust company for the Western wealth management client, providing comprehensive tailored solutions and access to a local team of experts. With over $6 billion in affiliated assets under management or advice, First Western offers a unique combination
DIY Home Lending Corp
391 North Main Street, Thayne, WY, 83127
DIY Home Lending Corp buying, selling, refinancing, or building your dream home, you have a lot riding on your loan officer. Since market conditions and mortgage programs change frequently, you need to make sure you're dealing with a top professional who is able to give you quick and accurate financial advice.