Country Home Mortgage
2001 Dewar Dr, Suite 260 Rock, Rock Springs, WY, 82901
Country Home Mortgage is committed to providing you with the highest quality home loans combined with some of the lowest mortgage rates available in Wyoming.Whether you are first time home buyer, purchasing your dream home, refinancing an outstanding loan, or consolidating debt, our highly experienced team of mortgage brokers.
FLANAGAN STATE BANK
82901, Rock Springs, WY, 82901
Franklin Prestige Mortgage specializes in making your dreams of home ownership come true! If you are in need of refinancing we can help you out there as well. We have great rates and low closing cost. We pride ourselves in making your purchase or your refinance a smooth and understanding process.
Trona Valley Federal Credit Union
2640 Foothill Blvd, Rock Springs, WY, 82901
"Trona Valley Federal Credi union Founded in 1963. Now, serving Sweetwater, Lincoln, Uinta, Sublette, Carbon, and Teton Counties in Wyoming and Rich, Morgan, Daggett, and Summit Counties in Utah. Mission Statement: Trona Valley is a caring partner dedicated to your financial success. Branch locations in Green River, Rock Springs, and Evanston"
Atlantic City Federal Credit Union
1005 11th St, Lander, WY, 82520
ACFCU founded in 1964 with an original membership for employees of US Steel Corporation working at the Atlantic City Ore Mine in Fremont County. There were roughly 400 members at this time. The mine shut down in 1983 causing hard times on Fremont County and the Credit Union.ACFCU received a community charter to expand its membership
DIY Home Lending Corp
391 North Main Street, Thayne, WY, 83127
DIY Home Lending Corp buying, selling, refinancing, or building your dream home, you have a lot riding on your loan officer. Since market conditions and mortgage programs change frequently, you need to make sure you're dealing with a top professional who is able to give you quick and accurate financial advice.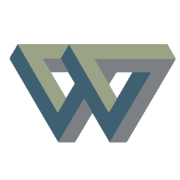 First Western Trust
690 US-89, Suite 260, Jackson, WY, 83001
First Western Trust strives to be the best private bank and trust company for the Western wealth management client, providing comprehensive tailored solutions and access to a local team of experts. With over $6 billion in affiliated assets under management or advice, First Western offers a unique combination
Mortgage Miracles Happen, LLC
298 24th Street, Suite 435A, Ogden, UT, 84401
Mortgage Miracles Happen is a mortgage broker headquartered in Ogden, Utah. We have relationships with the top wholesale mortgage banks in the country that offers wholesale pricing to mortgage brokerage companies. As a result, we pass the good terms onto our clients with low fees to our clients as this gives us a big competitive advantage.
Coventry Mortgage
610 N. Kays Drive, Suite 106, Kaysville, UT, 84037
Coventry Mortgage is the right choice for Mortgages. We have built our business by satisfying our customers mortgage needs one loan at a time.We rarely advertise, our business is made up of referrals from happy customers and from creating relationships with borrowers that last a life time.
WYOMING COMMUNITY DEVELOPMENT AUTHORITY
155 North Beech Street, Casper, WY, 82601
WCDA provides low-interest single family mortgages, and education to help our customers buy and retain their homes. We also offer special programs to aid in the sustainability of homeownership. From our down payment assistance program, to homebuyer education and counseling, to our partnerships with developers and our work.
Stillwater Mortgage
135 South Jackson St, Casper, WY, 82601
Our team is committed to providing our clients with the highest quality financial services combined with the lowest rates available in your area. Our outstanding mortgage professionals will work with you one on one to ensure that you get a financial solution that is tailored specifically to meet your financing needs.
COLONIAL SAVINGS, F.A.
2020 Grand Ave, Suite 100, Laramie, WY, 82070
Colonial is a national provider of banking, home loans and insurance. Founded in 1952, the company has $1 Billion in assets and is privately held by choice to ensure our focus remains on our customers and not the expectations of Wall Street. Colonial is rated "Five Stars – Highly Recommended" as one of the strongest financial institutions
RoBUS Finance LLC
5295 S Commerce Dr, Suite 205, Salt Lake City, UT, 84107
RoBUS Mortgage is a direct lender and a broker currently licensed in 10 states with more on the way. We are averaging close to 12 days from application to clear to close on conventional loans in most states. We don't have much overhead and pass that on to our clients in the form low pricing.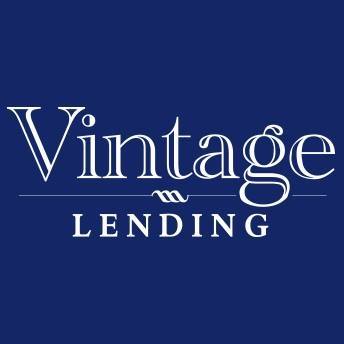 Vintage Lending
777 E 4500 S, Suite 220, Salt Lake City, UT, 84107
Vintage Lending providing clients with the highest quality financial services combined with the lowest rates available in your area. Our outstanding mortgage professionals will work with you one on one to ensure that you get a financial solution that is tailored specifically to meet your financing needs. Whether you are purchasing your dream home.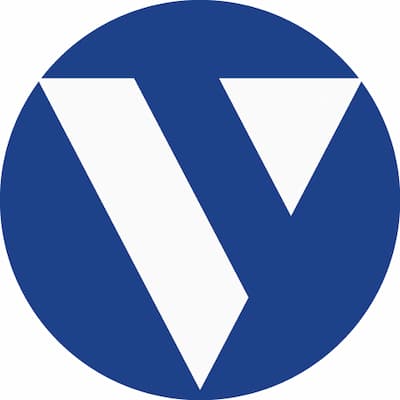 Veritas Funding
7730 S. Union Park Avenue, Suite 200, Midvale, UT, 84047
Veritas founding iSince 2004 day one, we've strived toward a culture of transparency, support, and dependability. Our team of highly skilled professionals have committed to providing superior mortgage solutions, communicating openly and honestly, and continuously improving their knowledge and skillset to offer the best service they can
Direct Mortgage, Corp
6955 S. Union Park Center, Suite 540, Midvale, UT, 84047
Direct Mortgage, Corp. is a Mortgage Banking company that delivers loan programs and underwriting services at competitive rates to Community Banks, Credit Unions, Mortgage Bankers, and to Mortgage Brokers nationwide.DMC's competitive niche is being small and attentive. It also provides blazing turn times, utilizing.
Do Hard Money
8846 South Redwood Road, #C212, West Jordan, UT, 84088
"DoHardMoney provides financing for Real Estate Investors, including new investors. Our funding options can be used for single family residence fix and flip investments, as well as home refinances. We fund loans within 5-14 business days, and we offer loans for up to 8 months with no payments for up to 6 months. "
The Mortgage Source Inc
414 East Lewis St, Laramie, WY, 82072
The Mortgage Source, Inc. is licensed with experienced professionals available to guide you through the homebuying or refinancing process. It is our mission to provide prompt, professional, and courteous service from start to finish. We will continue to support you even after closing on your home.
SECURITY STATE BANK
201 South 4th Street, Basin, WY, 82410
Our mission and strategic plan is to remain locally owned and independent. We believe that our structure enables us to provide the highest standard in financial services including quality service, competitive products, and value to our customers.Additionally, we are committed to exploring new banking solutions.
Alibel Mortgage
3416 Windsor Ct, Loveland, CO, 80538
"At Alibel Mortgage we strive to offer the best products and services in the mortgage industry. As wholesale mortgage brokers we are able to offer the absolute lowest rates in the business. Our goal is to provide the best possible experience for all of our clients. We attend every closing. This ensures that your closing transaction goes smooth
Meridian Trust Federal Credit Union
2223 Warren Ave., Cheyenne, WY, 82003
"Our mission is to help our members achieve their financial goals and dreams through: Personal Connections, Simple Solutions, & Lifetime Relationships. Our vision is to provide our members and community with the best personal service, the highest quality financial products, and the best overall value for a lifetime."