Do Hard Money
8846 South Redwood Road, #C212, West Jordan, UT, 84088
"DoHardMoney provides financing for Real Estate Investors, including new investors. Our funding options can be used for single family residence fix and flip investments, as well as home refinances. We fund loans within 5-14 business days, and we offer loans for up to 8 months with no payments for up to 6 months. "
Investor Direct Capital, Inc
12707 High Bluff Dr #200, SAN DIEGO, CA, 92130
Investor Direct Capital, Inc. provides commercial, business purpose loans to investors of single and multi-family investment properties. Loans made my Investor Direct Capital, Inc. are for investment purposes only and not for owner-occupied properties. Loan product availability may be limited in certain states.
Eagle Bend Capital Financing
159 Crocker Park Blvd, Suite 400, Westlake, OH, 44012
Eagle Bend Capital Financing is an Ohio-based commercial finance and real estate capital intermediary. We provide funding solutions to businesses and real estate investors all over the country. Our extensive portfolio of financing options can provide a great alternative to traditional banks.
HouseMax Funding
901 S Mopac Expy, Bld. 4, Suite 125, Austin, TX, 78746
HouseMax Funding is a leading hard money lender based in Austin, Texas offering personalized hard money construction and fix and flip loans. With a track record of over 1000 successful deals and over 3000 successfully flipped houses, HouseMax Funding are expert hard money lenders with a track record of success offering hands-on service to meet our
Red Rock Capital
2139 Chuckwagon Road Suite 315, Colorado Springs, CO, 80919
Red Rock Capital's founder and President Joshua Manier has been involved in multiple facets of real estate investing for the past 20+ years. These activities have included: loan originating, underwriting, servicing, and actively managing private mortgage funds. Mr. Manier is responsible for oversight of: investor relations, loan sales/trading, loan
Mega International Financial Services Ltd
2501 W. Lincoln Ave Suite 3-224 Anaheim, CA, Anaheim, CA, 92801
We are a Commercial Finance Firm that specializes on Hard Money Fix & Flips and Rental Loans, Commercial Property Loans and Business Loans Nationwide. We have a vast direct Lender relationship with several attractive Loans program. We have the capability of funding any loan scenario irrespective of the dollar amount involved. Based on our experi
Midwest Loan Services
400 Quincy Street, 6th Floor, Hancock, MI, 49930
Mortgage loan subservicing is a highly demanding and regulated discipline – one that requires precise expertise for handling thousands of complex tasks. Today's environment is not for the inexperienced, or those who are stuck in the status quo. That's why lenders all over the country trust Midwest.
Sunset Equity Funding
6125 Washington Blvd, Culver City, CA, 90232
Sunset Equity Funding is a nationwide direct private money and hard money lenders based in Los Angeles, CA. We offer competitive commercial financing programs for real estate investors. Loans range from $100K – $50M million in size and we are able to fund in 48 hours or less. We expedite the loan cycle, so you can continue to scale your business.
Skyridge Lending, LLC
509 Scott Ave, Suite 154, Woodland Park, CO, 80863
Skyridge Lending is committed to helping you find the right mortgage for your needs. We offer a variety of products, including Conventional, FHA, VA, USDA and more. Currently lending in CO, TX, OK, CA, AK, and HI. Call us for a free assessment today!variety of products, including Conventional, FHA, VA
PrimeStone Mortgage
19900 MacArthur Blvd, Suite 610, Irvine, CA, 92612
PrimeStone Mortgage was established with one goal in mind; to give borrowers confidence in the lending process again. Our streamlined system takes the stress out of the home buying experience. We were founded on 3 core principals; Consistency, Efficiency and Integrity. We feel with these simple practices we can meet all of our client's needs.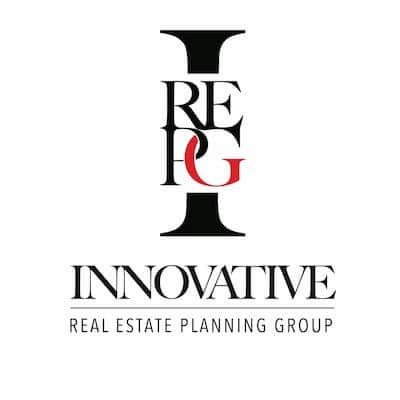 Innovative Real Estate Planning Group
1740 East Garry Avenue, Suite 114, Santa Ana, CA, 92705
Innovative Real Estate Planning Group, Inc is a thriving company that specializes in finding great flips, constructing beautiful homes, and creating home financing solutions. We succeed in any market to service our clients with commitment and excellence to deliver personalized mortgage solutions

RCD Capital
18021 Norwalk Blvd Suite 203, Artesia, CA, 90701
At RCD Capital, we recognize that finding the right lender is crucial for real estate Investors and businesses. We treat every customer as an individual with specific loan needs, and provide personalized support through every step of the lending process. RCD Capital is a financial and real estate lender with a technology-based foundation.
Mortgage Miracles Happen, LLC
298 24th Street, Suite 435A, Ogden, UT, 84401
Mortgage Miracles Happen is a mortgage broker headquartered in Ogden, Utah. We have relationships with the top wholesale mortgage banks in the country that offers wholesale pricing to mortgage brokerage companies. As a result, we pass the good terms onto our clients with low fees to our clients as this gives us a big competitive advantage.
Stratton Equities
28 Bloomfield Ave, Suite 302, Pine Brook, NJ, 07058
Stratton Equities is the Leading Nationwide Direct Hard Money & NON-QM Lender that specializes in fast and flexible lending processes. Our team is owned and operated by experienced Real Estate Investors providing a reliable and knowledgeable team to help all Real Estate investors succeed. "No Upfront Fee's, No Junk Fee's No Tax Returns

RCD Capital
18021 Norwalk Blvd Suite 209, Artesia, CA, 90701
• 80-90% of Purchase • 110% of Rehab/Construction • Rental Property Financing • Loans up to $50,000,000 • Bridge Financing • Foreign National Financing Available • Multifamily Hard Money Lending •Residential or Commercial Hard Money Lending • Fix and Flips or New Construction • Non Qualified Mortgage • Portfolio Loan • 30 Year Fixe

Macoy Capital
9301 Wilshire Blvd, #502, Beverly Hills, CA, 90210
Macoy Capital Partners, Inc. brings this understanding of borrower need, combined with more than 20 years of experience in the mortgage industry, to broker private money transactions for business- purpose real estate loans secured by 1-4 unit residential property. We also fund commercial and construction loan transactions.
Builders Capital
5601 6th Ave S., Suite 350, Seattle, WA, 98108
Builders Capital, we see ourselves as an extension of your team. We want to help you meet your construction goals, and to us, that process starts with exceeding your expectations. Builders Capital provides a full range of competitive loan programs for builders, developers, and real estate investors.
Mainstreet Lending Inc
1014 Vine Street #1630, Cincinnati, OH, 45202
We are into funding of Businesses, Corporate bodies and individuals to meet all types of Cash Flow Needs. This could range from mortgages, business and personal loans, Commercial Loans , Hard Money Loans, Construction Loans, Loan Guarantee Programs, Commercial Debt Management, Venture Capital, Bond loans, Project funding, and many more. Our l​​oans
Fairfield Financial Services, Inc
16055 SW Walker Rd #247, Beaverton, OR, 97006
Fairfield Financial Services, Inc. (NMLS number 260898) has been coordinating hard money loans in the Pacific Northwest (Oregon and Washington) since 1964. Our services have recently expanded to include Alaska, California, Colorado, Florida, Idaho, Georgia, Montana, Oklahoma, Texas, Nevada, New York, and Wyoming. We now have sources available to le
Cash Now Financial Corp.
307 E. Northern Lights Blvd, Suite 202, Anchorage, AK, 99503
CA$H NOW Financial Corporation is in the business of providing "CA$H NOW — For Real Estate Notes and Other Deferred Payments" and Commercial Investment Financing. In addition to Real Estate Notes we buy Notes secured by mobile homes, certain businesses and structured settlements and annuities.Ken Gain is the president and owner of CA$H NOW.