Westar Mortgage & Realty
1775 W Wimbledon Way, Tucson, AZ, 85737
WESTAR® has arranged funding of thousands of residential and commercial loans, plus subdivisions throughout Arizona in Tucson, Green Valley, Nogales, Sierra Vista, Douglas, Benson, Yuma, the Phoenix area, Flagstaff, Bullhead City, Show Low, Casa Grande, Arizona City, and Apache Junction.
Woods Biz Loans
1001 S. Sibley St, 1st Floor, Suite 1, Metairie, LA, 70003
Woods Biz Loans is a Independent Sales Organization specializing in providing real-estate secured business loans and access to capital to support the growth and development of under-served small-to-medium sized businesses. that lack access to traditional funding in all 50 states.
KP RE Capital Group
4770 Eureka Ave , Suite 82, Yorba Linda, CA, 92885
We provide Hardmoney loans fast, efficiently and can make almost any deal work. Call or e-mail us today with your deal, we provide loans in all across the US and are dedicated to working hard for you. Unlike most "Lenders" we use our own money and underwrite your deal ourselves.
Rim Country Federal Credit Union
216 S. Main St, Snowflake, AZ, 85937
In April of 1964 the Snowflake Mills Federal Credit Union was chartered by the Southwest Forest Industry's employees. Years later the CU became a SEG (Select Employer Group) credit union, which means other employers have joined the CU's field of membership. The field of membership has since been opened up to any person that lives
Elevation One Group
15001 Kercheval Ave, Suite 171, Grosse Pointe Park, MI, 48230
At Elevation One Group, we have a simple goal - providing easy and fast funding solutions for our clients. Every borrower is unique and has different needs. We listen carefully to your story so that we develop the best options for you. We understand that your time is valuable, so we have developed a streamlined application process with limited pape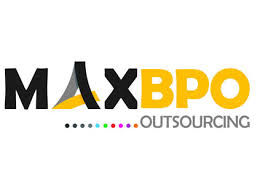 A&P Mortgage Processing,LLC
6211 Kaybro Street, Laurel, MD 20707, USA., Laurel, MD, 20707
Have you ever considered outsourcing your mortgage loan processing? Back office mortgage processing services provider A&P Mortgage Processing, LLC - Start the loan process A&P Mortgage Processing, LLC: - Processes the loan - Submits it to Underwriting - Clears all conditions - Schedules the closure - Follows up on the loan once it's closed
1st Bank Yuma
2799 South 4th Avenue, Yuma, AZ, 85364
1st Bank Yuma shall become the premier full service community bank throughout Yuma County. We have adopted an aggressive growth strategy while remaining committed to maintaining the highest quality of individualized personal service in the financial services industry, for our customers.
Gateway Commercial Bank
6860 East Warner Road, Mesa, AZ, 85212
Gateway Bank represents a return to how banking used to be, where the staff knew everyone by name and treated you like a person instead of a number. We bring this nostalgic approach into modern times and offer the best of both worlds: the local, personal attention you want, plus a wide variety of products and services to meet your needs.
Doster Capital Group
1110 Brickell Ave, Miami, FL, 33131
Execution is everything! Doster Capital Group offers quick, reliable and flexible lending solutions for businesses and real estate investors. As a boutique investment platform, our lending committee is made up of senior management, which reviews each loan request prior to issuing a term sheet. Once a loan is approved, our borrowers receive accessib
FENG CAPITAL INC
133-33 37TH AVE SUITE 9A &9 B, FLUSHING, NY, 11354
Feng Capital specializes in fix-n-flip loans for non-owner-occupied investment properties. We are committed to communicating openly and honestly with our clients throughout the entire funding process, educating and empowering them to ensure that they can make informed financing decisions for businesses. Our network of underwriters can approve of yo
iTrade investments llc
2400 N Central Ave, Phoenix, AZ, 85004
iTrade Investments LLC provides alternative and creative investment real estate funding options for investors, builders, and developers. We believe in cultivating meaningful relationships with borrowers over time. We look at every deal as a partnership. If borrowers succeed, we succeed. It starts with the first deal.
First Millennium Holdings
601 1st ave suite 1400, Spokane, WA, 98580
making your dreams of tomorrow a reality today. Originating Conventional VA FHA USDA Jumbo Stated No Doc and NiV DSCR No ratio. our website is top notch and and you view and check the status of your rate with a custom quote with live pricing from our investment banks 24 hours a day
All Access Financial
576 Broadhollow Rd, Melville, NY, 11747
All Access Financial is a true financial marketplace offering working capital loans. We provide all types of financial options when it comes to your business, such as Working Capital Loans, Business Term Loans, Merchant Cash Advances, Lines of Credit, Equipment Financing, Commercial and Residential Loans, and SBA Loans. We understand that every bus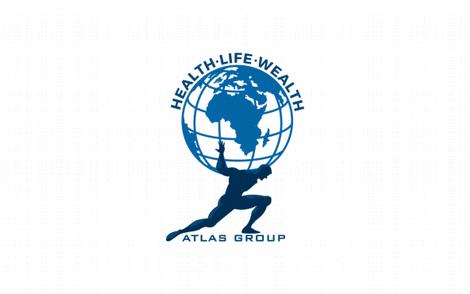 Atlas Financial Group
990 los olas blvd, Fort Lauderdale, FL, 33301
We can close as soon as 5 - 10 days depending on the deal. The Atlas Group's mission is to make the overall process of applying and receiving loans for real estate investors quicker and more reliable by focusing on real estate, technology and superior customer service. Proven to be the most reliable National lender for Fix and Flip and 30 Year Inve
Asset View Capital
45 Dan Road, Canton, MA, 02021
Asset View Capital is your preferred hard money lender for residential fix and flip investments in Massachusetts and beyond. As a leading commercial real estate finance firm, we present diverse loan origination options from commercial and residential rental property, residential fix and flip, ground up construction in Massachusetts and other U.S
The F-Tranzacts Group
100 Bayview Circle,, Newport Beach, CA, 92660
The F-Tranzacts Group specializes in arranging private money real estate loans. F-Tranzacts Group ensures transparency. We do private real estate financing for commercial properties, multi-family residential, investment residential properties, fix & flip projects, land, & construction. F-Tranzacts offers a private lending facility for a range of bu
Centaurian Commercial Capital
142 E. Bonita Ave. #243, San Dimas, CA, 91773
Centaurian Commercial Capital is home of the Creative Funders! Centaurian Commercial Capital is committed to providing our clients with quality service. We utilize our long standing relationships with our premier lending partners to obtain the best solutions for our clients. We are able to provide our commercial clients with more lending options th
Versair Private Money
1455 90th Ave, Vero Beach, FL, 32966
We provide loans as low as $50k to as high as $50m at a max LTV of 80%. No FICO minimums. Residential and Multifamily properties, but will work with Commercial properties as well. We offer 30 Year Rental Loans, 6-24 Month Bridge Loans and Fix-N-Flip Loans. New investors are okay.
Allison Capital
936 Constitution Drive, San Mateo, CA, 94404
Innovation We design custom funding solutions for your business needs. Working Capital - Term Loans - Business Lines of Credit and more! Fund Your Business Our company can get you the funding you need through revenue based or credit based funding options. WHO WE ARE We are a provider of non traditional business funding options. We offer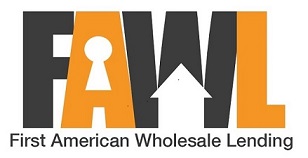 First American Wholesale Lending Corp
6303 Owensmouth Ave 10th Floor, Woodland Hills, CA, 91367
Founded in 2006, First American Wholesale Lending is the #1 lender with a diversified portfolio of mortgage products that can cater to any client's needs. We work with any client, regardless of experience and loan closing occur in as fast 5 days. We have help thousands over the years. There is no deal we cannot fund.