Bausley Home Loans & Realty
13119 Daventry Street, Pacoima, CA, 91331
Bausley Home Loans & Realty , our mission is simple. During the mortgage application process, we're your advocate. Whatever financing goals you have, it's our job to fulfill them. This means getting the money you need. There are a variety of different loan types available on the market today, as well as many different lenders.
LBC Capital
4605 Lankershim Blvd., Suite 419, North Hollywood, CA, 91606
LBC Capital is a unique California private money lender for real estate investors looking for financing in a matter of days. LBC Capital offers flexible underwriting, attractively priced hard money loans , no hidden fees and quick funding. We develop long-term relationships with our clients through our professional service and exclusive loan terms.
Secured Capital Lending, Inc.
6400 Laurel Canyon Blvd. Suite 620, NORTH HOLLYWOOD, CA, 91606
Direct hard money lending company. Offers competetive loan products to investor borrowers looking to leverage in the real estate inevstment market . We have a team of borrowers, brokers,marketers and private individual investors whom we have built a network with, to continue being one of the elites in this competitive market.
David Lerman - CalUnion Funding
6400 Laurel Canyon Boulevard, North Hollywood, CA, 91606
At CalUnion Funding Inc. we strive to make you a client for life. We want to be your first choice each and every time you need a home loan. We always try to go above and beyond for you so that you will always feel confident referring your family and friends to us for their mortgage financing needs.
3CALoan
10324 Woodley Avenue, Granada Hills, CA, 91344
CALoan is a mortgage brokerage, providing niche loan programs like STATED INCOME VERIFIED ASSET, conventional 5% down, bank statements, private loan, etc. 3CALoan is a specialist in difficult loan funding in Southern California.call us for a free consultation! Call us today at (818) 3CA-Loan or (818) 322-5626
private money lenders
17715 chatsworth st suite 101, Granada Hills, CA, 91344
We are one of the largest private money lending firms in Granada Hills, CA. Our clients derive a great deal of trust as result of our unique long -term relationships. Our knowledgeable management team is comprised of competent industry veterans, with many years of experience with all facets of the real estate finance industry.
Southwest Mortgage
17045 Chatsworth Street, Granada Hills, CA, 91344
Southwest Mortgage are fractionalized, different investors own various percentages of the loan, meaning that each investor is putting up less than the entire amount required for the loan. An assignment of their interest in the trust deed is recorded with the county recorder. Even trust deed investors.
Castlerock GRP. Inc.
11856 Balboa Boulevard, Unit 342, Granada Hills, CA, 91344
"CastleRock Financial has been a staple in the Real-Estate industry for over 25 years. As a collective, our vast knowledge, determination, reliability and hands-on approach with each transaction has proven to be monumental in returning customers. Whether you are buying your first home or refinancing your mortgage, we understand"
Franklin Express Mortgage Inc.
10723 White Oak Avenue, Granada Hills, CA, 91344
Franklin Express Mortgage Inc. mission is to serve our customers with honesty, integrity and competence. Our goal is to provide home loans to our clients while providing them with the lowest interest rates and closing costs possible. Furthermore, we pledge to help borrowers overcome roadblocks that can arise while securing a loan.
Old Mission Financial, Inc
16461 Sherman Way, Suite 105, Van Nuys, CA, 91406
"Old Mission Financial was created and is being developed on an ongoing basis with the client in mind. Our goal is client satisfaction through innovative service and personalized attention. Old Mission Financial is the source you can count on assuring you of: Quality Professionalism Finance solutions that make sense"
Streit Lending
15350 SHERMAN WAY STE 210, Van Nuys, CA, 91406
Streit Lending (www.streitlending.com) is the bridge and construction lending business affiliated with the Streit Family. We provide borrowers with direct access to private capital through the financial strength and liquidity of the Streit Family. All loans are funded using the Streit Family balance sheet.
North Shore Capital Inc
17171 Roscoe Blvd, Suite F102, Northridge, CA, 91325
We have been helping people with their real estate financing needs since 1988. We have helped many home owners with their purchase loans, refinance and short sales. Customer guidance and satisfaction is our number one priority. We don't believe in hype, bait and switch and false promises.
High Vision Lending Group
10523 Mather Avenue, Sunland, CA, 91040
High Vision Lending Group is a full-service Real Estate Brokerage and Mortgage Lending firm in Los Angeles offering a variety of services including First Time Home Buyer Purchase Programs, Short Sale, Foreclosure Prevention, Relocation, Real Estate Investment as well as providing financing for purchasing new homes or refinancing.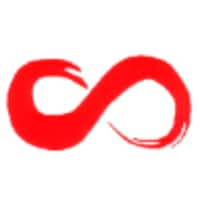 Private Lending Co Inc.
5002 Strohm ave, North Hollywood, CA, 91601
SDC Capital Funding
4001 Burbank Blvd., Burbank, CA, 91505
SDC Capital has over 35 years of bridge lending and real estate development experience. Given our real estate development experience, we are uniquely positioned to not only provide capital but to also be a valuable resource for our borrowers. We understand the challenges real estate investors face and have the flexibility to structure our loan.
Aztec Financial
2624 W. Magnolia Blvd., Burbank, CA, 91505
Aztec Financial was established in 1987 with the mission of creating extraordinary mortgage solutions for the people of California. We are a direct lender specializing in fix and flip loans, hard money/private equity, construction loans, and creative lending solutions. We pride ourselves on funding very quickly with no red tape.
SDC Capital
4001 Burbank Blvd., Burbank, CA, 91505
SDC Capital has over 35 years of bridge lending and real estate development experience.
Allevant Commercial Capital
2600 W. Olive Ave, Suite 500, Burbank, CA, 91505
At Allevant Commercial Capital we listen to our client's needs and advise them. We provide programs that are in line with our client's short term & long term objectives. We pride ourselves on building and maintaining strong client relationships that are built on integrity, trust, respect, and teamwork.
Active Home Loans
23942 Lyons Avenue, Suite 215, Newhall, CA, 91321
Active Home Loans, formerly Exclusive Mortgage Group, has always been committed to providing the right loan for each Borrower, and this is what led them to survive the mortgage meltdown of 2008. Many Brokers at that time were originating super exotic mortgages. and not disclosing the ramifications these loans could have in 2, 3 or 5 years.
Security Bancorp
23504 Lyons Ave Suite 103B, Santa Clarita, CA, 91321
Security Bancorp is a family owned company that has been serving California residents for more than 25 years. Security Bancorp is licensed by the California Department of Real Estate and is equipped with knowledgeable mortgage experts that provide excellent and quality service to our consumers.