Wilshire Fund
2934 1/2 N Beverly Gln 163, Bel Air, CA, 90077
Wilshire Fund, Inc, has been offering private lending solutions serving nationwide, specializing in investments properties both residential and commercial loans. Our dedicated staff has years of combined real estate experience in the loans and Real Estate consulting. Call us directly (424) 281-4880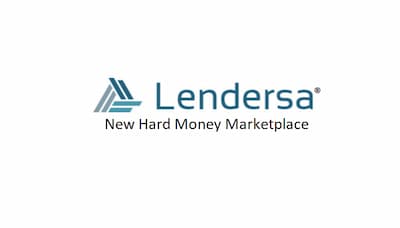 Dan Bochner
1895 Linda Flora Drive, Los Angeles, CA, 90077
Private investor for Lendersa .Private investor for Lendersa .Private investor for Lendersa .Private investor for Lendersa .Private investor for Lendersa .Private investor for Lendersa .Private investor for Lendersa .Private investor for Lendersa .Private investor for Lendersa .Private investor for Lendersa .Private investor for Lendersa .Private i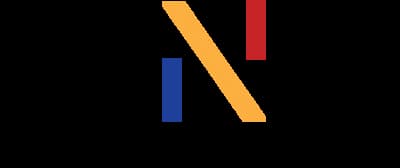 Kind home Loans
433 N Camden Dr, Beverly Hills, CA, 90210
While others may solely pursue the bottom line, we view success in a different light. That's how we approach the needs and hopes of each and every client and also why we offer one of the largest varieties of loans compared to nearly every other big-name lender. We offer lower rates, fees and are available weekdays, evenings, even weekends. From beg
YLHFunding
9663 Santa Monica Boulevard, Beverly Hills, CA, 90210
YLHFunding is a subsidiary of Hunter III Real Estate Inc. founded by James Hunter in 1989. A licensed broker since 1989. Subsequent to graduating from the University of Miami FL with a 4.0 gpa in Business/Finance, James has personally acquired, remodeled and resold over 125 Single Family Residences and borrowed
Entertainment Mortgage
9107 Wilshire Blvd, Suite 450, Beverly Hills, CA, 90210
Entertainment Mortgage Our loan programs were designed especially for folks in the entertainment industry and others like you who are self-employed. You want the best possible mortgage with the least amount of hassle. These loans have already helped hundreds of others who are self-employed
Crawford Park Financial Inc.
9301 WILSHIRE #506, Beverly Hills, CA, 90210
Crawford Park Financial is a team of dedicated professionals with many years of hands-on experience. We're people just like you who strongly believe in the value of investing in real estate. We're people you can get to know and trust to make solid decisions with your investment dollars.
Macoy Capital
9301 Wilshire Blvd, #502, Beverly Hills, CA, 90210
Macoy Capital Partners, Inc. brings this understanding of borrower need, combined with more than 20 years of experience in the mortgage industry, to broker private money transactions for business- purpose real estate loans secured by 1-4 unit residential property. We also fund commercial and construction loan transactions.
WILSHIRE FUND
9595 Wilshire Blvd, Beverly Hills, CA, 90210
Wilshire Fund, Inc, has been offering private lending solutions serving all of California. Specializing in investments properties both residential and commercial loans. Our dedicated staff has years of combined real estate experience in the loan brokerage and Real Estate consulting.
Lone Oak Fund
11611 San Vicente Blvd, Suite 640, Los Angeles, CA, 90049
Lone Oak Fund, LLC is a direct portfolio lender capitalized at one billion dollars. The Fund was established in 2003 by experienced real estate developers, Gerald A. Ducot and James A. Rothstein. Lone Oak Fund has focused on short term bridge loans, secured by first trust deeds on California real estate
City Capital Realty
1575 Westwood Blvd., Suite 201, Los Angeles, CA, 90024
We specialize in providing bridge loans to property owners and real estate investors in need of financing outside the scope of traditional banks and lenders. Our streamlined process and extensive experience, guarantees fast and smooth closings. While traditional lenders could take months to close, we can complete the process in a few days.
Arixa Capital
10940 WILSHIRE BLVD, SUITE 2300, Los Angeles, CA, 90024
Arixa Capital has built a full-service lending and loan servicing platform to ensure a steady flow of investments for our funds. For our investors, we strive to provide attractive steady income and stable returns with a focus on capital preservation. On every investment we make, we work to maintain a healthy margin of safety. .
Crosswind Financial
10960 Wilshire Blvd, Suite 1050, Los Angeles, CA, 90024
Arixa Capital is a real estate investment manager and non-bank lender based in Los Angeles.Our objective is to deliver attractive,consistent returns by investing in underserved niches such as making small balance loans to real estate investors and developers.Founded in 2006, Company specializes in managing co-mingled discretionary investment funds.
Helvetica Group
15260 Ventura Blvd., Suite 1705, Sherman Oaks, CA, 91403
Helvetica is an investor-oriented organization of valued employees who work hard to become a trusted part of the lives of the families and investors in which we service. We are focused on meeting the real estate investment, planning and servicing needs of our investors in a way that is innovative, personal and professional.
Patch of Land
15000 Ventura Blvd, Suite 300, Sherman Oaks, CA, 91403
Patch of Land aims to solve the problem of slow, inefficient, fragmented and obscure private real estate lending by using the latest technology, data and process efficiency to more accurately assign risk profiles and project viability, while greatly reducing time and cost of loan underwriting for borrowers with real estate projects.
Patch of Land
15000 Ventura Blvd, Suite 300, Sherman Oaks, CA, 91403
Patch of Land is crowdfunding real estate through its P2RE (peer-to-peer) online marketplace offering various typologies of secured real estate debt on assets backed by first position liens and personal guarantees.We make it possible to invest and make a good return while also contributing to something good.
ALG Mortgage Inc.
15260 Ventura Boulevard, Suite 1200, Sherman Oaks, CA, 91403
At ALG Mortgage we take your application and shop 100+ lenders nationwide for you, with just one credit inquiry. Our motto is simple: "Hundreds of Options. One Simple Application." Designed to save you precious time and money. Shop ALL options with one application with ALG Mortgage. Your local bank will take all your info, run your credit,
ID Mortgage Broker
13317 Ventura Blvd, Suite H, Sherman Oaks, CA, 91423
"ID Mortgage Broker offers professional and affordable mortgage services in Los Angeles and California. Including but not limited to conventional loans, hard money, FHA, VA, USDA, and JUMBO loan programs. Purchasing a home, getting new vacation property or refinance your current loan should be hustle free and positive, not creepy and draining"
Lantern Financial Corp.
13701 Riverside Drive, 3rd Floor, Sherman Oaks, CA, 91423
Lantern Financial is your "bank alternative" for business purpose loans on all types of commercial properties in the Southern California area. We are more than just a lender. We help our customers design a loan best suited for their commercial real estate lending needs. Our customers receive fast and direct answers about their loan inquiries.
California Hard Money Direct
13547 Ventura Blvd #177, Sherman Oaks, CA, 91423
California Hard Money lender offer non owner residential and commercial loan everywhere in California. We lend on the collateral not the credit.In addition to our standard Hard Money Loans we also have hybrid programs for people who happen to have FICO scores above 650. We have programs to fit most borrowers and will make any loan as long as it ma
Archway Funding
1875 Century Park East, Suite #900, Los Angeles, CA, 90067
Archway Capital is an alternative investment manager that provides short-term, bridge financing secured by commercial and residential real estate nationwide. Archway and it's affiliated funds have over 600MM in AUM. Archway offers quick, reliable and flexible lending solutions to help real estate sponsors meet their investment objectives.