California Hard Money Direct
13547 Ventura Blvd #177, Sherman Oaks, CA, 91423
California Hard Money lender offer non owner residential and commercial loan everywhere in California. We lend on the collateral not the credit.In addition to our standard Hard Money Loans we also have hybrid programs for people who happen to have FICO scores above 650. We have programs to fit most borrowers and will make any loan as long as it ma
Lantern Financial Corp.
13701 Riverside Drive, 3rd Floor, Sherman Oaks, CA, 91423
Lantern Financial is your "bank alternative" for business purpose loans on all types of commercial properties in the Southern California area. We are more than just a lender. We help our customers design a loan best suited for their commercial real estate lending needs. Our customers receive fast and direct answers about their loan inquiries.
ID Mortgage Broker
13317 Ventura Blvd, Suite H, Sherman Oaks, CA, 91423
"ID Mortgage Broker offers professional and affordable mortgage services in Los Angeles and California. Including but not limited to conventional loans, hard money, FHA, VA, USDA, and JUMBO loan programs. Purchasing a home, getting new vacation property or refinance your current loan should be hustle free and positive, not creepy and draining"
Patch of Land
15000 Ventura Blvd, Suite 300, Sherman Oaks, CA, 91403
Patch of Land is crowdfunding real estate through its P2RE (peer-to-peer) online marketplace offering various typologies of secured real estate debt on assets backed by first position liens and personal guarantees.We make it possible to invest and make a good return while also contributing to something good.
Patch of Land
15000 Ventura Blvd, Suite 300, Sherman Oaks, CA, 91403
Patch of Land aims to solve the problem of slow, inefficient, fragmented and obscure private real estate lending by using the latest technology, data and process efficiency to more accurately assign risk profiles and project viability, while greatly reducing time and cost of loan underwriting for borrowers with real estate projects.
Helvetica Group
15260 Ventura Blvd., Suite 1705, Sherman Oaks, CA, 91403
Helvetica is an investor-oriented organization of valued employees who work hard to become a trusted part of the lives of the families and investors in which we service. We are focused on meeting the real estate investment, planning and servicing needs of our investors in a way that is innovative, personal and professional.
ALG Mortgage Inc.
15260 Ventura Boulevard, Suite 1200, Sherman Oaks, CA, 91403
At ALG Mortgage we take your application and shop 100+ lenders nationwide for you, with just one credit inquiry. Our motto is simple: "Hundreds of Options. One Simple Application." Designed to save you precious time and money. Shop ALL options with one application with ALG Mortgage. Your local bank will take all your info, run your credit,
Land Brothers Mortgage & Realty
16300 Ventura Blvd, Suite 100, Sherman Oaks, CA, 91436
Land Brothers Mortgage & Realty All our loan officers take very seriously the fact that purchasing a home or an investment property is likely the largest purchase you will ever make. Something this important shouldn't be left to chance. If you are looking to purchase a new home or refinance an existing one.
US Direct Lender
16200 Ventura Blvd, Encino, CA, 91436
We are a direct lending company and we specialize in lending out our own money. We underwrite our loans. Therefore, we move quickly to approve loans. We also work with our investors to fund all types of loans from a full doc to no tax returns or pay stub needed!! We aim to remove the obstacles that consumers often experience when trying to borro
Custom Mortgage Inc
16501 Ventura Blvd STE 400, Encino, CA, 91436
Custom Mortgage + Real Estate is a Nationwide Mortgage Banker and Commercial and Residential Real Estate Broker. We provide many traditional loan solution and also have unique specialized such as Stated Income loans up to 80% loan to value. Contact us to find out more 877-976-5669.
Olympia Financial Mortgage Inc
16633 Ventura Boulevard • Suite 700, Encino, CA, 91436
Olympia Financial has well over 30 years of professional experience. We have a team of trained and experienced consultants ready to facilitate your every question. Olympia Financial prides itself on knowledge. At Olympia Financial, delivering impeccable customer service is not just a cliché.
Amza Capital
16501 Ventura Blvd. Suite 400, Encino, CA, 91436
One of the best tools that nearly all small business owners have access to is commercial finance. Many business owners make the mistake of assuming they could never be approved. Others are too afraid of the risk of accumulating debt. In reality, these are real concerns, but they can be completely avoided with just a little bit of planning.
Montana Capital Car Title Loans
16255 Ventura Blvd Suite 1100, Encino, CA, 91436
Montana Capital Car Title Loans has been helping consumers get ahead since 2007. We began with just one office in the San Fernando Valley, but have since expanded and opened several branches and service locations in many cities across California. Our goal is to provide you the maximum cash value with a payment plan that works for you.
Wilshire Fund
2934 1/2 N Beverly Gln 163, Bel Air, CA, 90077
Wilshire Fund, Inc, has been offering private lending solutions serving nationwide, specializing in investments properties both residential and commercial loans. Our dedicated staff has years of combined real estate experience in the loans and Real Estate consulting. Call us directly (424) 281-4880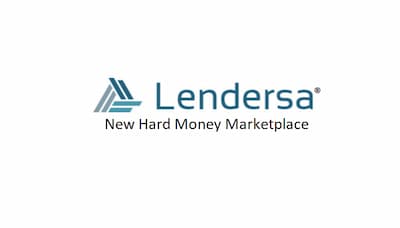 Dan Bochner
1895 Linda Flora Drive, Los Angeles, CA, 90077
Private investor for Lendersa .Private investor for Lendersa .Private investor for Lendersa .Private investor for Lendersa .Private investor for Lendersa .Private investor for Lendersa .Private investor for Lendersa .Private investor for Lendersa .Private investor for Lendersa .Private investor for Lendersa .Private investor for Lendersa .Private i
logan
12725 Ventura Blvd, Studio City, CA, 91604
Logan Investments has been around for over 30 years and placed over $1 billion dollars in loans across CA real estate. We specialize in all types of real estate asset classes, construction, equipment and cannabis lending. If you are looking for a first, second, or third loan, please let us know.
American Capital Group
12444 Ventura Blvd, Suite 104, Studio City, CA, 91604
American Capital Group founder of the Alex Chernov passionate about real estate, I have been involved in flipping houses in the Los Angeles area for over 10 years. My knowledge of the market, understanding of value, and involvement in all facets of the transaction, marketing, design, and contractor.
Premier Pacific Partners
11559 Ventura Boulevard, Studio City, CA, 91604
Premier Pacific Partner's genesis was driven by the belief that there was an underserved Non-Prime market. Founded in 2008 with nearly 50 years of experience in all facets of real estate lending, the market was in need of a lender who understood the complexity of serving borrowers deserving of credit but did not fit the conventional lending box.
Entertainment Mortgage
9107 Wilshire Blvd, Suite 450, Beverly Hills, CA, 90210
Entertainment Mortgage Our loan programs were designed especially for folks in the entertainment industry and others like you who are self-employed. You want the best possible mortgage with the least amount of hassle. These loans have already helped hundreds of others who are self-employed
YLHFunding
9663 Santa Monica Boulevard, Beverly Hills, CA, 90210
YLHFunding is a subsidiary of Hunter III Real Estate Inc. founded by James Hunter in 1989. A licensed broker since 1989. Subsequent to graduating from the University of Miami FL with a 4.0 gpa in Business/Finance, James has personally acquired, remodeled and resold over 125 Single Family Residences and borrowed