Silverado Home Mortgage
1110 Alhambra Avenue, Suite 103, Martinez, CA, 94553
At Silverado Home Mortgage. We are a full-service mortgage company based in Martinez, California. We specialize in FHA, Conventional and VA Lending in Martinez. We also serve the surrounding cities in Contra Costa County. Whether you are buying a home or refinancing in or around zip code 94553, we can help you realize your dream of home ownership.
Argus Lending
3478 Buskirk Avenue, Suit 262, Pleasant Hill, CA, 94523
Argus provide the best lending experience possible, and quick loan processing is our forte. With company wide principles based on customer experience, cutting edge lending software, and efficient lending teams.and also we provide a lending experience hard to find elsewhere in the industry. It takes a great team to build the right loan
Avenir Mortgage Planners
3480 Buskirk Ave, Suite 260, Pleasant Hill, CA, 94523
Avenir Mortgage Planners is one of the top rated mortgage companies in the San Francisco Bay Area. Our team is made of well-educated and dedicated experts who share one passion: helping others. Our biggest success is the excellent reviews and continuous referrals we receive from our raving fans.
Apoyo Financiero
3100 Oak Road, Suite 210, Walnut Creek, CA, 94597
Apoyo Financiero, is a fast-paced and rapid-growth small loans company serving under-banked communities. We have served over 30,000 clients and funded over $300 million in loans. With over thirty offices and more than 210 employees, our goal is to improve the lives of our clients, employees and communities we serve.
Watson Capital Mortgage
2950 Buskirk Avenue, Suite 300, Walnut Creek, CA, 94597
Watson Capital Mortgage is a tech- oriented independent mortgage company, laser focused on delivering our qualified purchase & Refinance customers some of the LOWEST interest rates in CA. We partner with only the best "wholesale" mortgage lenders which allows us to price off wholesale rate sheets- potentially saving customers thousands of dollars.
Rubicon Mortgage Fund, LLC
3575 Mt. Diablo Blvd., Suite 215, Lafayette, CA, 94549
Rubicon Mortgage Fund, LLC is a licensed California finance lender that consists of a diversified pool of loans collateralized by commercial and other types of investment real estate. Rubicon specializes in short-term secured loans and direct, hard money commercial lending. We are based in the San Francisco Bay Area.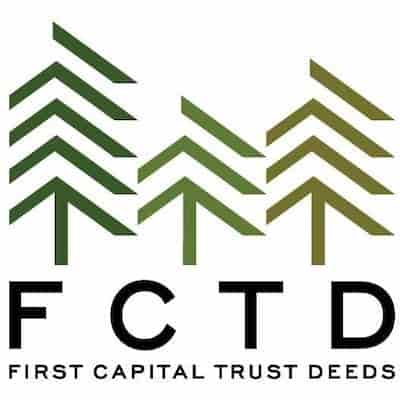 First Capital Trust Deeds
1261 Locust Street, Suite 105, Walnut Creek, CA, 94596
First Capital Trust Deeds is an excellent option for you if you want results with a hard money loan in California,We have 30+ years of combined experience in all types of lending and we're experts who can provide lending options for self-employed or non-traditional financing for luxury real estate and private commercial properties.
Preferred Mortgage Advisors, Inc.
1261 Locust #229, Walnut Creek, CA, 94596
Preferred Mortgage Advisors.As a team of seasoned mortgage professionals, we provide accurate mortgage options, details and costs so you can make a smart mortgage decision for your personal situation and You will receive multiple mortgage options to consider and we take the time to review the pros
Bullplace Inc.
1990 North California Boulevard, Suite 20, Walnut Creek, CA, 94596
Bullplace Inc Our business motto is to offer each client service that is perfectly tailored to their needs.We want to provide a personal touch, something lost in most other present-day companies, that have sacrificed empathy over cutting edge technology We are a residential and commercial loan brokerage, offering mortgage services.
Semper Home Loans, Inc
1299 Newell Hill Pl - Suite 101, Walnut Creek, CA, 94596
Semper Home Loans provides potential home buyers across demographics, generations, and income brackets with affordable rates and educational resources that are packaged in an intuitively streamlined process. Semper achieves this by omitting extraneous steps in the application process to get you preapproved faster than any other mortgage company.
Custom Lending Group
1700 Soscol Avenue, Suite 22, Napa, CA, 94559
"We are mortgage lenders that have been in the Napa area for 28 years and are true mortgage brokers. This means that unlike bankers who follow the specific product guidelines of one entity, we are able to work with many different investor lenders on your behalf which allows us to match your needs with the perfect lender and most desirable rate."
Napa Mortgage
1290 Jefferson St, Suite D, Napa, CA, 94559
Napa Mortgage is a locally owned mortgage brokerage based in downtown Napa, CA. Our first goal in any new relationship is listening to your wants and needs. With all your information in hand, we strive to provide detailed solutions where we show you the most cost-effective solution to fit your needs.
F.E. Forbes Company Inc.
1795 Solano Ave., Berkeley, CA, 94707
F.E. Forbes Company is a real estate investment management and private money mortgage lender located in Berkeley, California. Founded in 1921 by Frank E. Forbes, the Third generation Company specializes in the origination of both residential and commercial loans secured by Northern California real estate.
Stefan Financial
371 Village Square, Orinda, CA, 94563
Stefan Financial is an established commercial real estate finance firm. We have over 20 years' experience in placing debt for our clients. And while we have developed strong relationships with various capital sources, we have not become complacent about looking for new participants. On the contrary, commercial real estate finance.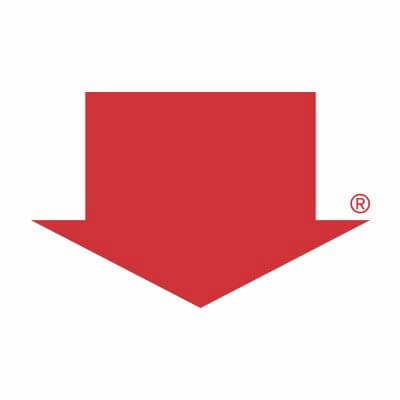 Guaranteed Rate
1400 Shattuck Ave Suite 1, Berkeley, CA, 94709
Guaranteed Rate trusted local lender familiar with local market dynamics, Dianne Crosby is a Top Producing mortgage lender and Certified Mortgage Planning Specialist at Guaranteed Rate, closing over $100 million annually for her clients in the East Bay. With access to the low interest rates of a large mortgage bank.
Private Money Bancorp Inc.
62 Incline Green Lane, Alamo, CA, 94507
Purchasing or refinancing your home can be a confusing process. Our mission is to hire and train the best talent in your local area to provide you with First Class service, advice, and products for today's competitive real estate market. Our mortgage professionals have an average of 10 years of experience in home lending.
Diversified Capital Funding
3201 Danville Blvd, Suite 295, Alamo, CA, 94507
At Diversified Capital Funding/American Pacific Mortgage (APM) NMLS #1850 our core mission is to create experiences that matter while serving the home financing needs of individuals and families in the communities where we live and work.We understand the importance of every transaction
RPM Mortgage
3240 Stone Valley Road West, Alamo, CA, 94507
RPM Mortgage is a proud member of LendUS, one of the largest independently owned & operated mortgage lenders in America.LendUS® was created as a collaboration of two well-established, like-minded companies.we have formed one company,with one name, that is solely-focused on providing our clients with smart advice & an easy process with super speed.
LaSalle Mortgage Services
6201 Antioch Street, Suite 200, Oakland, CA, 94611
LaSalle Mortgage Services has the loan you're looking for. As longtime East Bay mortgage experts, we know our neighborhoods, property value trends and what it takes to close a loan on time. We are a mortgage banker, which gives us maximum control over the processing of your loan.
Greater Bay Mortgage Co
1980 Mountain Blvd., Suite 209, Oakland, CA, 94611
Greater Bay Capital and Greater Bay Mortgage team up to provide full service mortgage banking products and services.Our mission is to serve our customers with honesty, integrity and competence. Our goal is to provide home loans to our clients while providing them with the lowest interest rates and closing costs possible.