Home Loan Enterprise
5151 California Ave, Suite 100, Irvine, CA, 92617
Home Loan Enterprise is a mortgage lending company that helps everyone get competitive mortgage rates and fees. Using the best technology tools enables clients to get through the home buying and refinance process as easy as possible. We believe everyone can minimize the cost of their mortgage.
Diversified Mortgage Co.
2081 Business Center Drive, Suite 155, Irvine, CA, 92612
DMC Inc. / Diversified Mortgage Co. is a duly licensed California Real Estate brokerage firm, licensed by the California Department of Real Estate, Lic. #01085780, and is also an associate member of the California Mortgage Association and we are in good standing with the Better Business Bureau (BBB). NMLS License #336445
Commercial Bank of California
19752 Macarthur Boulevard, Irvine, CA, 92612
CBC is one of the nation's highest capitalized banks, ranking in the top 6 percent. A full-service, FDIC-insured, community bank headquartered in Irvine, California, CBC is owned, built and run by entrepreneurs for entrepreneurs. Local business leaders such as William Lyon, Paul Folino, and Alex Meruelo serve on the Board of Directors.
Center Street Lending
18301 VON KARMAN STE 330, Irvine, CA, 92612
Center Street Lending is Private money residential lender that provides business-purpose loans for single-family and multi-family investments. and also Our management team has been involved in the financing of real estate since 1992 and has financed billions of dollars of residential real estate.
NextU Lending
19000 MacArthur Blvd., 7th Floor, Irvine, CA, 92612
NextUs Lending. The information in this document is intended for use by licensed mortgage bankers, brokers, and mortgage loans officers, and may not to be viewed, used, or relied upon by consumers. The information disclosed in this document is subject to change without notice. Not available in all states.
Easy Street Capital
3333 Michelson Dr, Suite 300, Irvine, CA, 92612
Easy Street Capital is a relationship lender with loan programs for every borrower.
Back Bay Funding
19782 MacArthur Blvd, Suite 250, Irvine, CA, 92612
Back Bay Funding offers singular products from more than 40 wholesale and commercial lenders. As a broker/banker, we pride ourselves on providing funding solutions that are rarely available elsewhere. This allows us to serve a wide array of clients with dynamic financial situations
365 Home Lending
18818 Teller Ave, #145, Irvine, CA, 92612
365 Home Lending is a mortgage lending brokerage located in Southern California that focuses on residential purchase and refinance transactions. We are licensed with over a dozen major lenders which gives us the ability to shop the best rates and terms for our clients and in most cases offer top tier pricing.
Luxury Mortgage Corp.
18100 Von Karman Avenue, Suite 330, Irvine, CA, 92612
"Luxury Mortgage Corp® offers a wide array of adjustable and fixed rate mortgage products for loans on residential properties. As a mortgage lender, we have the ability to set customized pricing based on mortgage programs structured to suit individual needs. We have the power to lock in rate, approve, underwrite and close loans. "
FundingUSA.com
2081 Business Center Dr, Suite 180, Irvine, CA, 92612
"At FundingUSA.com we treat our clients with courtesy and integrity. We guarantee realistic, honest mortgage advice that achieves results. Our years of experience and notable expertise ensure that your financial future is in good hands. Our consistent track record of uncompromising ethics instills confidence and trust."
PrimeStone Mortgage
19900 MacArthur Blvd, Suite 610, Irvine, CA, 92612
PrimeStone Mortgage was established with one goal in mind; to give borrowers confidence in the lending process again. Our streamlined system takes the stress out of the home buying experience. We were founded on 3 core principals; Consistency, Efficiency and Integrity. We feel with these simple practices we can meet all of our client's needs.
American Star Mortgage
2082 Business Center Drive, Suite 235, Irvine, CA, 92612
Founded in 2008, American Star Mortgage is one of the most respected independent mortgage lenders in the United States. Our mission is to be your first choice in financing your homeownership, and to build prosperity in the communities we serve. To accomplish this goal, we continue to do what we do best: deliver exceptional mortgage service.
Global Funding Service Corporation
19800 MacArthur Boulevard, Suite 1100, Irvine, CA, 92612
At Global Funding, our mission is to set a high standard in the mortgage industry. We are committed to quality customer service - putting the people we serve first. Our goal is to carefully guide you through the home loan process, so that you can confidently select the best- mortgage for you and your family from the many mortgage options.
Nicon Advisors
19900 MacArthur Blvd, Suite 655, Irvine, CA, 92612
Our mission is to serve our customers with honesty, integrity and competence. Our goal is to provide home loans to our clients while providing them with the lowest interest rates and closing costs possible. Furthermore, we pledge to help borrowers overcome roadblocks that can arise while securing a loan.
Excellent Solutions
2600 Michelson Drive, Suite 920, Irvine, CA, 92612
Excellent Solutions customizes short term, non-conventional loans. In doing so we require minimal paperwork to close a loan and also Excellent Solutions is the lending arm of Excellent Capital, a Southern California family office with deep expertise in real estate backed loans for acquisitions, fix-and-flip, refinance, development
Perra Mortgage Loans
20151 SW Birch Street, Suite 200, Newport Beach, CA, 92660
We specialize in purchase transactions. Unlike a refinance, a purchase transaction has time frames & contractual commitments that unless honored can cause stress, financial penalties, the loss of your dream home & even the loss of your earnest money deposit. You want to make sure to entrust your purchase loan & transaction to an expert in this fiel
Lenderline
23 Corporate Plaza, Suite 150, Newport Beach, CA, 92660
"LENDERLINE® is staffed by seasoned veterans of the mortgage industry, many with over 25 years of experience financing a broad range of residential and commercial properties. We excel in providing niche loan products, including full amortization and interest only loans, for residential, multifamily and commercial properties."
Double A Funding
3501 Jamboree Road, Suite 430, Newport Beach, CA, 92660
Double A Funding is a Full-Service Mortgage Brokerage Company. We have flexibility to shop the entire lender market. This can provide borrowers a significant pricing advantages over banks. Double A Funding Provides both COMMERCIAL LOANS and RESIDENTIAL LOANS with other MULTIFAMILY LOANS or Private Money Loans.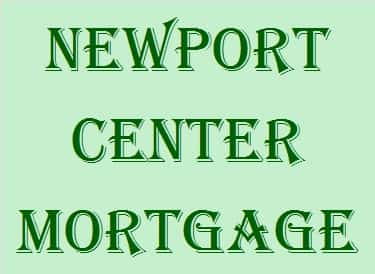 Newport Center Mortgage
801 Bellis Street, Newport Beach, CA, 92660
WE OFFER REAL ESTATE FINANCING FOR HOME LOAN PURCHASE TRANSACTIONS, LOAN REFINANCE AND CASH OUT TRANSACTIONS. CALIFORNIA MORTGAGE LOANS BOTH JUMBO AND CONFORMING LOANS. OUR PROCESS IS FAST, SIMPLE AND EASY. WE ALSO OFFER COMMERICAL FINANCING, INCLUDES- CONSTRUCTION LOANS, APARTMENT LOANS, INCOME PROPERTY LOANS, AND SBA FINANCING.
Thayer Financial Corporation
20151 SW Birch Street, Suite 200, Newport Beach, CA, 92660
Residential First Mortgage began business in 1994. From the beginning, it has been our vision to build a business from repeat clients and client referrals, ultimately creating "clients for life". Because we do not advertise, our reputation is essential. In order to build and maintain that reputation we enter into each transaction.