All American Financial Services
530 Commerce Avenue, Suite B, Palmdale, CA, 93551
ll American Financial Services was started in 1990 with the vision and foresight of Slade Lohman, Real Estate Broker (California Bureau of Real Estate BRE #01134557, NMLS #276140). After observing the unethical behaviors of different lenders, Slade had a burning desire to make a difference in the industry.
David Kutner-The Friendly Lender
607 Foothill Blvd #494, La Canada Flintridge, CA, 91011
Hello. My name is David Kutner and I am licensed both in California and nationally as a mortgage professional. When you are my client I find great loan program for your particular situation among the many lenders that are available. You will get very personal, friendly service from start to finish, and even after the transaction is completed.
Transglobal Lending
185 West Chestnut Avenue, Monrovia, CA, 91016
The TransGlobal Lending team is committed to providing clients with the highest quality financial services combined with the lowest rates available in your area. The outstanding mortgage professionals here will work with you one on one to ensure that you get a financial solution that is tailored specifically to meet your financing needs.
Quest Financial
675 Rim Road, Pasadena, CA, 91107
Crown Point Realty Capital is a full service real estate firm specializing in real estate & business finance. Our professionals bring extensive experience from various sectors of the real estate industry including real estate brokerage, finance, leasing, construction & development. This blend of knowledge offers our clients a unique perspective.
Commercial Capital Consulting Group
1704 E. Washington Blvd., Pasadena, CA, 91104
Commercial Capital Consulting Group, Inc. has well over 25 years of financial experience in loan consulting and placement. We are at the forefront of this quickly changing economy and we work closely with our clients because we are fully committed to meeting and exceeding expectations.
Kingston Mortgage Corporation
411 East Huntington Drive, Suite 209, Arcadia, CA, 91006
Kingston Mortgage provides a special loan service for those who are interested in financing a luxury property. Our Jumbo Loans Program offers services for two different price ranges. The first is for conforming jumbo loans, which provides financing for properties up to $2.5 million
Maple Financial
650 W Duarte Rd, Suite 405, Arcadia, CA, 91007
Maple Financial has a wide range of Mortgage Products for your home purchase or refinance, and we specialize in customizing the perfect loan for your specific needs Our mission is to work alongside our clients to help them reach their goals. That includes understanding exactly what they want and customizing a loan product and long term.
IBIS Financial Corporation
77 West Las Tunas Drive, Suite 204, Arcadia, CA, 91007
IBIS Financial Corporation has served all residential and commercial clients in California, finding the best business loans, home loans, hard loans, and construction loans available. Our experienced staff is professionally motivated to help you find the right loan to buy their ideal house or business investment assets as soon as possible.
Blue Fox Capital Corp.
1250 East Walnut, Suite 240, Pasadena, CA, 91106
Blue Fox Capital Corp specialize in all kind of commercial loans to owners, investors and developers in need of funding outside the scope of traditional banks and lenders. We offer loans for almost every scenario including residential fix and flip, new construction, transactional funding, and commercial "value add lending.
Rose City Realty Inc.
1055 East Colorado Boulevard, Suite 500, Pasadena, CA, 91106
Rose City Realty, Inc., was founded in 1999 and incorporated in 2001 by Preston Howard, a California mortgage broker and licensed real estate broker, with the mission of providing real estate financing solutions with corporate knowledge – with a personal touch. By building a personal network of non-traditional resources to fund loans
CalCap Financial
65 N. Catalina Ave., Pasadena, CA, 91106
CALCAP Lending, LLC is a mortgage company providing short to mid-term financing for property investors. Investors can purchase, refinance, renovate and construct residential and commercial properties with our financing. CALCAP Lending, LLC offers conventional wisdom and experience of a traditional institution without the red tape.
Loan Solution, Inc.
28305 SIMSALIDO AVE, Canyon Country, CA, 91387
Loan Solution, Inc. was formed in 1993 by Colleen Bigler, twenty years of experience in real estate finance, investments and sales.Based in Canyon Country in Southern California, We also have excellent relations with national lenders, banks and S & Ls, Wall Street mortgage conduits, life companies, pension funds and REITS.
Above All Lending
27936 Lost Canyon Rd Suite 201, Santa Clarita, CA, 91387
Our mission is to serve our customers with honesty, integrity, and competence. Our goal is to provide home loans to our clients while providing them with the lowest interest rates and closing costs possible. Furthermore, we pledge to help borrowers overcome roadblocks that can arise while securing a loan.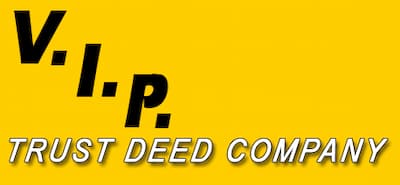 V.I.P. Trust Deed Company
3221 N. Verdugo Road, Glendale, CA, 91208
The V.I.P. group of companies maintains a level of excellence unsurpassed in our industry. In this industry, reputation is everything and our name is synonymous with quality, experience and integrity. Fortunately, we started our operations in a fairly small geographic community (Glendale, Burbank, La Crescenta, La Canada, Sunland, Tujunga) and
Great American Financial Services
3200 La Crescenta Avenue, Suite #202, Glendale, CA, 91208
Great American Financial was founded in 1991 and has since been an industry leader in real estate mortgage financing. The team or family as we like to call ourselves has over 125 years combined lending experience. This expertise matched with our extensive lending relationships gives our clients the highest probability for a successful funding.
C & S California Capital
644 S. Barranca Ave, Covina, CA, 91723
C&S California Capital was established in 1997 as a Mortgage Broker dedicated to provide informed, exceptional service. In January 2014, we became a division of American Pacific Mortgage. Becoming a direct lender as well as retaining the ability to broker loans, allows us to be highly efficient, diverse and resourceful in caring for our clients.
Legacy Private Funding
405 W. Foothill Blvd., Suite 102, Claremont, CA, 91711
"Legacy Private Funding caters to the needs of Investors, Rehabbers, and Subprime Money Borrowers who cannot meet the requirements of of conventional banks. The Legacy Private Funding Difference: • We only lend on non-owner occupied and commercial real estate in Southern California, keeping all properties close"
Rudy Muniz Real Estate
415 W. Foothill Blvd, Suite 239, Claremont, CA, 91711
Rudy Muniz is the all around real estate professional because he is a real estate agent, Mortgage loan officer, and an active real estate investor. The fact that Rudy can do anything real estate has to offer speaks volume of where Rudy Muniz has been, his unmatched work ethic, and shows his persistence to perfecting his craft for you, his client.
Pacific Loanworks, Inc
461 Grand Ave, Covina, CA, 91724
Pacific Loanworks, Inc. has been a family-run company specializing in Trust Deed loans and investments for over a decade. We have an unwavering commitment to quality product and service for both borrowers and investors. Our track record is impeccable and we have hundreds of satisfied return clients
Sky Minor Real Estate
2272 Colorado Blvd, Suite 1310, Los Angeles, CA, 90041
"Hello! My name is Sky Minor, I'm a Realtor and Mortgage Lender in Los Angeles, and I love my job! I first became interested in Real Estate after reading Rich Dad, Poor Dad while eating ramen and saltine crackers in the back of my band's tour van. Initially entering into the industry as a Mortgage Loan Officer in 2003,"