DFI Funding
78-365 Highway 111 #529, La Quinta, CA, 92253
DFI Capital Management, Inc. is a private money lender providing financing solutions in California. DFI Capital Management's leaders have over 50 years of experience in arranging and funding residential, construction and commercial mortgage loans. DFI is a private loan servicer and asset manager. Please feel free to contact us with any questions.
LTV Private Equity
75280 Highway 111 Suite 101, Indian Wells, CA, 92210
LTV Private Equity is a locally owned company located in Indian Wells, California. With over 30 years of "Hard Money" experience within the LTV family, we have represented borrowers and lenders throughout the state of California.LTV personally inspects each property in question and gathers their own property data.
Franklin Loan Center
44-800 Village Ct, Palm Desert, CA, 92260
Franklin Loan Center has been servicing Southern California since 1989. We have grown from a small, local mortgage banker into a thriving regional enterprise. Expanding into the Los Angeles and San Diego, Franklin now provides clients with the means to purchase the homes they have always wanted spanning a large part of the state
Nava Commercial Capital & Real Estate Inc.
578 G Street, Brawley, CA, 92227
At Nava Commercial Capital & Real Estate Inc. We are a full-service mortgage company based in Brawley, California. We specialize in Residential Loans, Hard Money, Commercial Loans, and Business Loans. Whether you are buying a home or refinancing, we can help you realize your dream of home ownership or save you money
Contempo Lending, Inc
475 E. Tahquitz Canyon Way, Palm Springs, CA, 92262
"Contempo Lending, Inc. We are a locally owned and operated Mortgage Broker located in beautiful Palm Springs, CA. When you choose Contempo Lending as your mortgage broker you are promised outstanding service and you can have the confidence that you are getting the best rate possible."
IV Alliance Mortgage & Real Estate
395 Broadway Avenue, Suite 5, El Centro, CA, 92243
IV Alliance Mortgage and real Estate our team of professionals will make it easy for you to apply for a loan. Give us a call and speak with one of our representatives. Within a day or two, we'll be able to give you personalized rate information and a solution tailored to your specific needs.
Lucid Financial
11220 Casper Cove, Beaumont, CA, 92223
"We specialize in Residential, Multi Family, and Commercial Loans. Whether you are purchasing, selling, or refinancing, I put my experience to work for you. I look forward to the opportunity to demonstrate the benefits of my service. I specialize in first-time buyer programs. including FHA, VA, Conventional, Construction loans, Hard money"
Focus Capital Funding Corporation
600 La Terraza Blvd, Escondido, CA, 92025
With over 50 years of combined experience, Focus Capital has found its specialized niche – delivering creative solutions for our clients and providing a variety of elite services in the areas of retail, wholesale, and private lending. Our industry-leading tools equip buyers with knowledge.
Blue Horizon Realty and Lending, Inc.
500 La Terraza Blvd Suite 150, Escondido, CA, 92025
We are an established business with Realtors and Loan Officers with many years of experience. We are a one stop shop! As Realtors serving all of SD and SW Riverside, our goal is to help you meet your needs financially, help you relocate, make the process less stressful and most importantly get you top dollar for your property.
SD Equity Partners, Inc.
13446 Poway Rd #306, Poway, CA, 92064
San Diego hard money lenders offering investors higher returns on their money and real estate professionals the money they need to fix and flip houses. To put it simply, we care. We care about our investors and borrowers, and are only interested in creating win/win situations for those who partner with us.
RA Financial
2451 Jamacha Road, Suite 105, El Cajon, CA, 92019
"At RA Financial we believe family is first, so when you work with us you become part of the RA Financial family. We will always put your needs ahead of ours to ensure we provide you with the most competitive and convenient mortgage loan. With our large selection of programs, we can often qualify you for a loan even"
Your Mortgage Shop
516 Peach Way, San Marcos, CA, 92069
YMS specializes in eliminating mortgage insurance by leveraging relationships with Private Investors and Banks to obtain custom tailored loans for clients. Your Mortgage Shop is a trusted California premiere mortgage broker that adheres to the highest industry standards and is compliant with State Laws and Federal Regulations.
Patriot Pacific Financial
43460 Ridge Park Dr. #250, Temecula, CA, 92590
Our mission is to serve our customers with honesty, integrity and competence. Our goal is to provide home loans to our clients while providing them with the lowest interest rates and closing costs possible. Furthermore, we pledge to help borrowers overcome roadblocks that can arise while securing a loan.
Eagle Platinum Mortgage
27450 Ynez Road, Suite 306, Temecula, CA, 92590
Eagle Platinum Mortgage to help you find the loan program that's best for you. Our team of professionals is eager to help you with this big financial decision. We will treat you right and give you the personal service you deserve. We know you're making a commitment in buying a house, Refinancing a mortgage
Paradyme Funding, Inc
43620 Ridge Park Drive, Suite 200, Temecula, CA, 92590
At Paradyme Funding we offer a wide variety of lending needs to fit any client's needs. We partner with banks across the nation to ensure that we have a loan for every scenario. In addition to traditional lending we offer our clients bank statement, asset, DSCR, Jumbo, portfolio, and even Hard Money options.
NRL Mortgage
43460 Ridge Park Dr. Suite 155, Temecula, CA, 92590
Hi, my name is Jarett Votaw, and I am a Mortgage Loan Originator with NRL Mortgage in Southern California. My goal is to assist as many people as possible reach their dream of homeownership. Whether you are looking to purchase a new home or refinance your current home, I am dedicated to providing my clients with the highest level of service.
Blue Horizon Property
11956 Bernardo Plaza Dr, Suite 135, San Diego, CA, 92128
Our Mission is to earn the trust of our clients through performance of professional hard work and dedication to achieve our clients goals; whether Selling, buying or obtaining the best Mortgage Rate and and Term for your next Purchase or Refinance. We aim to be our clients best choice.
Source Capital Funding, Inc.
11770 Bernardo Plaza Court, Suite 205, San Diego, CA, 92128
Source Capital has funded hundreds of millions of dollars in loans secured by real estate. As a direct, licensed private hard money lender, our clients can count on us to deliver fair terms and fund quickly. We work with all types of borrowers and understand even the most complex scenarios.
Source Capital Funding
11770 Bernardo Plaza Court, Suite 205, San Diego, CA, 92128
Founded in 2007 and headquartered in San Diego, California, Source Capital Funding, a hard money lender that specializes in the underwriting and funding of commercial and residential hard money real estate loans in California, Arizona Oregon, and Minnesota.Source Capital has a diverse background in real estate, sales and corporate finance.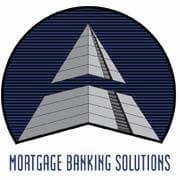 Mbs Capital Group Inc.
13883 Marbok Way, Jamul, CA, 91935
MBS Capital Group Inc. is a local West Coast mortgage lender specializing in Conventional, Refi's, FHA, VA, Reverse, and Private Money loans for all consumers.Our seasoned team of loan officers and operations counterparts stand committed to providing world class service to all our clients.