Mountain West Financial Inc.
1209 Nevada St. #200, Redlands, CA, 92374
Mountain West Financial, Inc. is a full-service, privately held Mortgage Banker with an outstanding reputation built on trust, ethical lending practices and true family values. We are a family-owned business who have been making homeownership a reality since 1990. From the time of application to closing.
Crawford Real Estate Services, Inc.
1980 Orange Tree Ln, Suite 107, Redlands, CA, 92374
Crawford Real Estate Services, Inc. has been owned and operated by the Crawford Family without interruption since 1957. We are in the business of arranging financing for first and second trust deeds as well as business purpose Residential, Commercial, Industrial, New Construction and Land Loans.
Spot ON Lending, Inc.
3242 East Coast Highway, Corona Del Mar, CA, 92408
We know that each customer has specific needs, so we strive to meet those specific needs with a wide array of products, investment tools, mortgages & best of all quality service & individual attention. We are a full-service mortgage company. We offer a wide range of Refinance options, designed to best meet the needs of local borrowers.
Hypo Lending
250 N. G St., San Bernardino, CA, 92410
Hypo Lending is a mortgage bank that specializes and offers an extensive range of loan products for purchase and refinance; FHA, VA, conventional loans, bank statement loans, foreign loans, ITIN loans, and commercial loans. We are a group of knowledgeable finance professionals with a proud Christian background.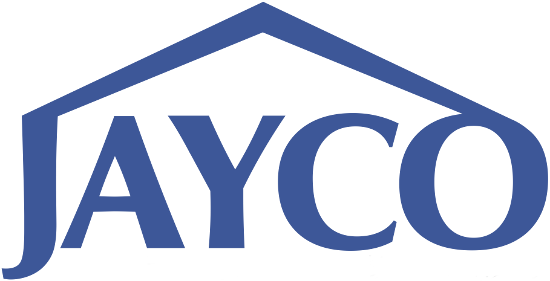 Jayco Home Loans
490 Alabama Street, Suite 101, Redlands, CA, 92373
The BEST at Hard Money. We are fast, efficient and no BS. Give us a call so we can get our heads wrapped around your scenario and your needs. We serve California, HOWEVER, will also speak to borrowers from other states, as we have various referral sources and will make the best recommendation for your needs.
Vesta Financial Capital
635 N La Cadena Dr, Colton, CA, 92324
Vesta Financial Capital is a family owned company, established in 2004 in the City of Colton, California. We began in this business with one thing in mind, customer satisfaction, which is why we ensure the highest degree of professionalism for our clients. We have remained small which allows us to create an intimate environment with our clients.
EZ Homes Loan
12061 Jacaranda Ave Suite 2B, Hesperia, CA, 92345
Knowing your financial options is the best way to leverage your buying power. We offer customized lending options where you decide what to buy when to buy. You have found your perfect home, now you can find your perfect loan to go with it. No matter the type of loan you need, we are with you every step of the way.
Arama Real Estate Services
7426 Cherry Avenue, Suite 210, Fontana, CA, 92336
Arama Real Estate Services (ARES) is a Licensed Real Estate Company that provides Residential & Commercial real estate services for all your sale, purchase, lease, investment and Property Management needs within the Southern California market and beyond. In addition, we offer supplemental services of business opportunities for investors.
VirtuaLending
9267 Haven Ave, Suite 150,, Rancho Cucamonga, CA, 92336
Virtua Lending We're not just a lender. We're a homeowner resource. Our mission is to break the standard of modern mortgage lending. We understand our clients well and are focused on providing the best service possible. We hold our name to our reputation. We will make sure you know that we are the most competitive and diligent people.
The Norris Group
1845 Chicago Ave, Ste C, Ste C, Riverside, CA, 92507
The Norris Group is a real estate investment firm, California and Florida hard money lender, and real estate investment educator. We fund millions in hard money loans through our cutting-edge programs tailor built for professional real estate investors that are fixing and flipping, buying to hold rentals, and/or constructing new homes in Southern C
The Norris Group
1845 Chicago Avenue, Suite C, Riverside, CA, 92507
The Norris Group is a real estate investment firm, California and Florida hard money lender, and real estate investment educator.
Rehab Loan Group, Inc.
3585 Main Ave, Suite 208, Riverside, CA, 92501
We offer first time and experienced flippers access to this capital and can offer both refinance or purchase loans, with or without rehab financing. We also work with Investors that would like to acquire or refinance Rental property, Small to mid-sized and even large Apartment buildings, as well as commercial property.
Lucid Financial
11220 Casper Cove, Beaumont, CA, 92223
"We specialize in Residential, Multi Family, and Commercial Loans. Whether you are purchasing, selling, or refinancing, I put my experience to work for you. I look forward to the opportunity to demonstrate the benefits of my service. I specialize in first-time buyer programs. including FHA, VA, Conventional, Construction loans, Hard money"
Westin Mortgage
3400 Central Ave Ste 345, Riverside, CA, 92506
Westin Mortgage is a Mortgage Banker serving the entire state of California.Westin Mortgage is positioned to serve the needs of people looking for Professional Mortgage Services.Your faith in us allows us the opportunity to apply our skills and customer service to to work on your behalf to provide you with a diverse of mortgage products.
First Lending Solutions
6370 Magnolia Ave Suite 210, Riverside, CA, 92506
1st Lending Solutions, Inc. is located in Riverside, CA, United States and is part of the Mortgage Banking Industry. 1st Lending Solutions, Inc. has 19 total employees across all of its locations.FirstLendingOnline.com is your online resource for personalized mortgage solutions, fast customized quotes, great rates, & service with integrity.
Mortgage Central
25940 Calle Ensenada, Moreno Valley, CA, 92551
"Moore is a licensed California mortgage broker that is an expert in residential mortgages. Her team of real estate agents and associates can assist you with the sale, buying and financing of almost any property in California. Darlena herself specializes in FHA, VA, Conventional and Private Money financing."
Loan Source 1 Funding, Inc.
5157 Bering Ct., Rancho Cucamonga, CA, 91739
Our mission is to serve our customers with honesty, integrity and competence. Our goal is to provide home loans to our clients while providing them with the lowest interest rates and closing costs possible. Furthermore, we pledge to help borrowers overcome roadblocks that can arise while securing a loan.
Global Mortgage
12505 N. MAINSTREET, SUITE 228, Rancho Cucamonga, CA, 91739
GLOBAL MORTGAGE, we treat each customer as an individual, not a number. We don't place you into a loan profile formula created by the banking industry. We use "common sense" and will help you obtain the best loan possible. We represent a wide range of "A" rated lenders with first quality rates to private "hardship" lenders.
Choice Lending Corp
12640 Hesperia Road, Suite D, Victorville, CA, 92395
A direct mortgage lender based in Victorville, Rancho Cucamonga and San Diego, Choice Lending Corp is committed to helping those in the Inland Empire and San Diego area, and all of California, find the right mortgage product for their needs. Whether you are looking to refinance, learn about reverse mortgage, or are a first-time home buyer
LENDCO
17100 BEAR VALLEY RD SUITE B, #214, Victorville, CA, 92395
Hello and thank you for choosing LENDCO. Honesty, Caring, and Competence are our core values. Our owner Julio Hernandez has been a Real Estate Broker since 2002 and has vast experience working with Home Buyers, Home Sellers, Home Loans, and Mortgage Refinancing. He and his team will ensure you get excellent service and will guide you through ever