Team Windes
4801 Calloway Drive Suite 103, Bakersfield, CA, 93312
Team Windes mission is to serve our customers with honesty, integrity and competence.Our goal is to provide home loans to our clients while providing them with the lowest interest rates and closing costs possible and also Todd and Sasha Windes all types of home mortgage loans ranging from first time home buyer's programs to the most sophisticated .
1st Choice Lending
11412 Jimrik Avenue, Bakersfield, CA, 93312
1st Choice Lending or 1st Choice Real Estate in Bakersfield, CA. We are committed to your satisfaction. Specializing in Reverse Mortgages for age 62+ and VA Loans and Investor Fix and Flip up to 90% Purchase Price plus 100% of Renovation Cost. Standard FHA and Convention Purchase, Refinance and Cash out.
Pacific Shore Mortgage Corp
9711 Holland Street, Suite 4, Bakersfield, CA, 93312
Pacific Shore Real Estate, Inc. is a team of experienced, licensed real estate agents serving the Bakersfield, CA metro area. With a proven track record of getting results quickly and a direct line of communication at all times.Our team of local financing experts are ready to guide you through the home buying process.
Borda Mortgage Advisors
1006 Calloway, Suite B, Bakersfield, CA, 93312
We're committed to helping you refinance with the lowest rates and fees in the industry today. Check out our Low Rates, Calculate your Payment, or Start the Process Today! We serve all of California, our office is located in the central valley of California. We thrive on the success and satisfaction of our clients.
Local Lenders Group
locallend!51424, Bakersfield, CA, 93312
Local Lenders Group is a California Mortgage Company offering the most competitive mortgage interest rates, and fees. We specialize in the following loan products : FHA, VA, Conventional, Jumbo's, Private Money and Refinances. Customer service is very important to us. As we continue to improve and expand our services,
Safe 1 Credit Union
8200 Granite Falls Drive, Bakersfield, CA, 93312
In 1952, a small group of dedicated and concerned state employees from Union #35 met for the purpose of forming a financial cooperative for co-workers and their families. From these very humble beginnings, Safe 1 Credit Union was founded and formed. The first Safe 1 ""office"" was actually a room located in the home of our first manager.
Summit Financial Services
3977 Coffee Road, Suite A, Bakersfield, CA, 93308
The Summit Financial Team has over 200 years combined mortgage lending experience. We are well versed in all aspects of the mortgage origination process. Whether you are seeking Conventional, FHA & VA, Construction, Reverse Mortgage or Alternative financing, Summit Financial is here for you.
Medina Mortgage Associates
3434 Truxtun Ave, Suite 155, Bakersfield, CA, 93301
Medina Mortgage Associates is your online resource for personalized mortgage solutions, fast customized quotes, great rates, & service with integrity. We are here to guide you in one of the biggest investment you will make in a life time. Whether you are a first time home buyer move up buyer or investor. Every loan has a story let us write yours!
Prince Financial Corp.
1712 19th Street, Bakersfield, CA, 93301
Prince Financial is a family owned business formed in 1994 but the principal officers, David and Barbara Prince have over 35 years experience in all aspects of the Real Estate business.We love the mortgage Finance business and it has been our entire working careers.and also We love the interaction with people.
Alterra Home Loans
1430 Truxtun Avenue Suite 509, 5th Floor, Bakersfield, CA, 93301
Alterra Home Loans, a division of the Panorama Mortgage Group, was founded in 2006. Alterra Home Loans is 100% minority-owned and focuses on lending to traditionally underserved communities, including Black and Latino borrowers and also Alterra is one of the fastest growing 100% Hispanic owned companies in the Nation.
New Beginnings Financial & Real Estate
1731 16th Street, Bakersfield, CA, 93301
New Beginnings has been operating as a Full Service Mortgage Company in the Kern County Market since 2000. Our professionals have very specific requirements when it comes to the skills needed to maintain the level of great service expected in Hard Money Loans, Conventional Loans, and Real Estate.
Elena Hernandez
1701 Westwind Drive, Suite 206, Bakersfield, CA, 93301
Our Mission at Homes By Elena Real Estate is not only to assist clients through the Buying or Selling process.It is also our goal to provide Incentives to Buyers & Sellers with the desire to contribute to Stronger and Thriving communities.At Homes by Elena Real Estate we joyfully also donate to our Local Animal shelters a percent of our commission.
Strata Credit Union
1717 Truxtun Ave, Bakersfield, CA, 93301
Strata Credit Union is a nonprofit organization, reinvesting revenues back into the member base through lower rates on auto loans, credit cards, personal loans and checking accounts that are truly free. Strata Credit Union's mission is to be the preferred financial institution for our current and potential members.
Ampak Real Estate & Loans
1430 Truxtun Ave, 5th Floor, Bakersfield, CA, 93301
"Ampak has been serving clients in the San Francisco Bay Area, Central Valley and Southern California. Our mortgage, refinance, conventional, FHA, VA, Jumbo loan services cover all of Californa. Our special loan programs are tailored to fit various kinds of borrowers including the ones with low FICO, low DTI and unfavorable credit reports"
Bakersfield City Employees Federal Credit Union
2817 16th Street, Bakersfield, CA, 93301
Bakersfield City Employees Federal Credit Union was founded in 1936 to serve employees of the City of Bakersfield and their family members. We have grown in asset size and services since then, and we also now serve the employees of Golden Empire Transit and BNSF Railroad. If you are a city employee
Espeeco Federal Credit Union
2801 H Street, Bakersfield, CA, 93301
In 1952, when most Southern Pacific Employees had never heard or even dreamed of a Credit Union, Jake Fannin, a switchman, and his wife Mary Ellen knew of these things and had a strong desire to get a credit union started for Southern Pacific employees in Bakersfield. Mary already had considerable banking experience and with a little help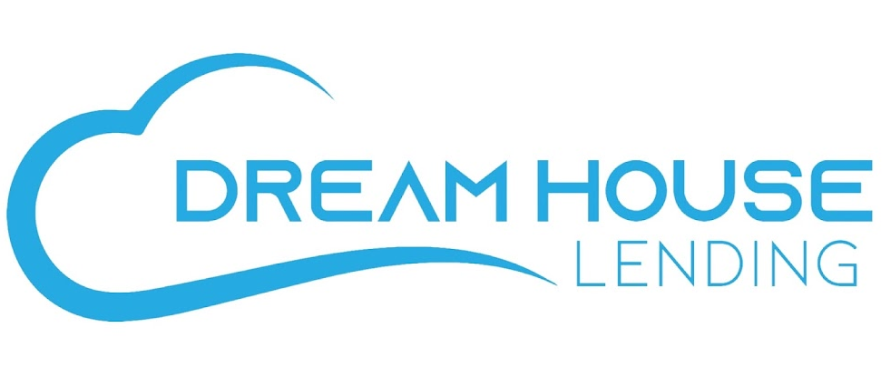 Dream House Lending
5001 California Ave, Suite 218, Baskersfield, CA, 93309
Dream House Lending is the place for you. We make it easy and fast to get pre-approved for your loan. You can apply online or over the phone in just minutes, so there's no reason not to! Plus, we have a network of lenders that are ready to help you. Our lenders will work with you every step of the way – from finding out what kind of home loan wo
Cornerstone Mortgage
4560 California Ave, Suite 300, Bakersfield, CA, 93309
Cornerstone Mortgage is a locally owned and operated company with over twenty five years of experience in the lending industry. We offer a variety of loan products to fit our client's specific needs. Each client is different and their lifestyles require special planning. We are dedicated to helping our clients choose the right loan.
Valley Mortgage Investments, Inc.
5100 California Avenue, Bakersfield, CA, 93309
"Valley Mortgage Investments (VMI) was formed in 2009 as a privately held firm focusing on funding and servicing private money loans secured by real estate. We work with a multitude of investors in placing their funds in privately held real estate loans (Trust Deeds). Since our inception, we have funded hundreds of loans."
Accelerated Lending Group
5100 California Ave, Suite 110, Bakersfield, CA, 93309
Accelerated Lending Group is a full service Mortgage Brokerage Company. FHA, VA, Conventional, Private Money, Bank Statement Program, ITIN, Commercial and Construction Lending. Our mission is to find the right loan to meet the specific needs of our clients. We not only put our clients first we put our Mortgage Loan Originators first.